Culture, Food and Traditions in Nepal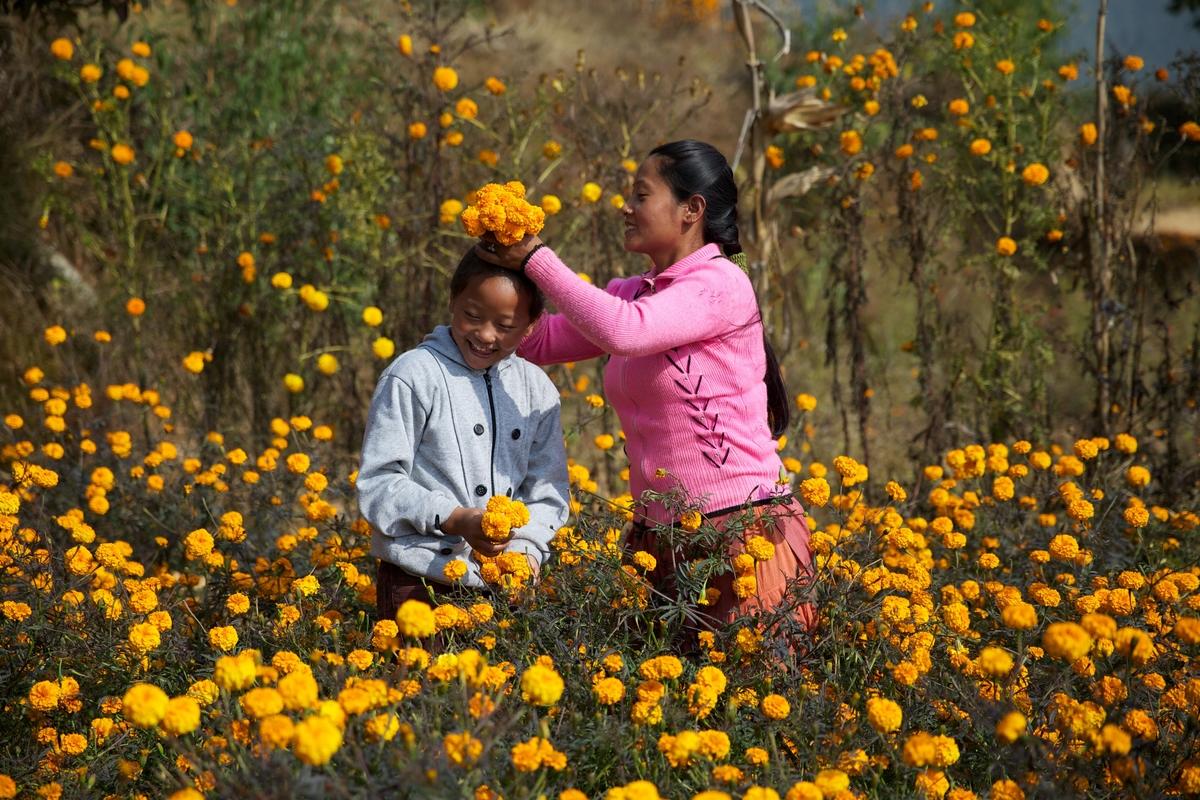 Demographics:
Nepal has a relatively large population of 29.7 million - containing a wide range of ethnicities, from East Asian to Indo-Aryans and Tibetans. Due to the various ethnicities, Nepal boasts different cultures and languages, as well as religions. Nepal has made significant progress in reducing the infant mortality rate in the country, with the use of maternal health services increasing and ensuring that more deliveries are attended by a skilled birth professional.
Greetings: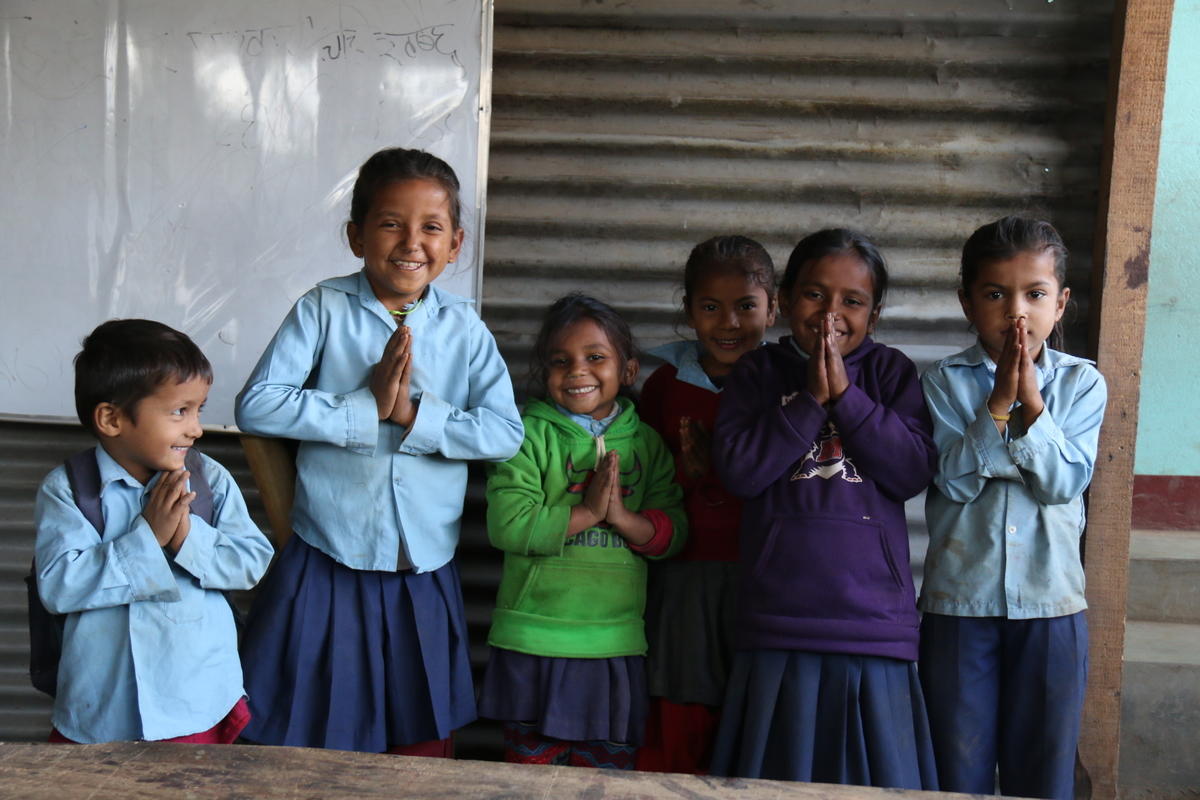 Children in Nepal making the "Namaste" greeting
Seniority is very important in Nepal, hence it is a must to greet the eldest first. The traditional way of greeting is pressing the palms of one's hands together in front of the chest accompanied with a "Namaste", and a nod or a bow depending on the status of the person. When shaking hands, always shake with the right hand lightly.
Traditional costumes: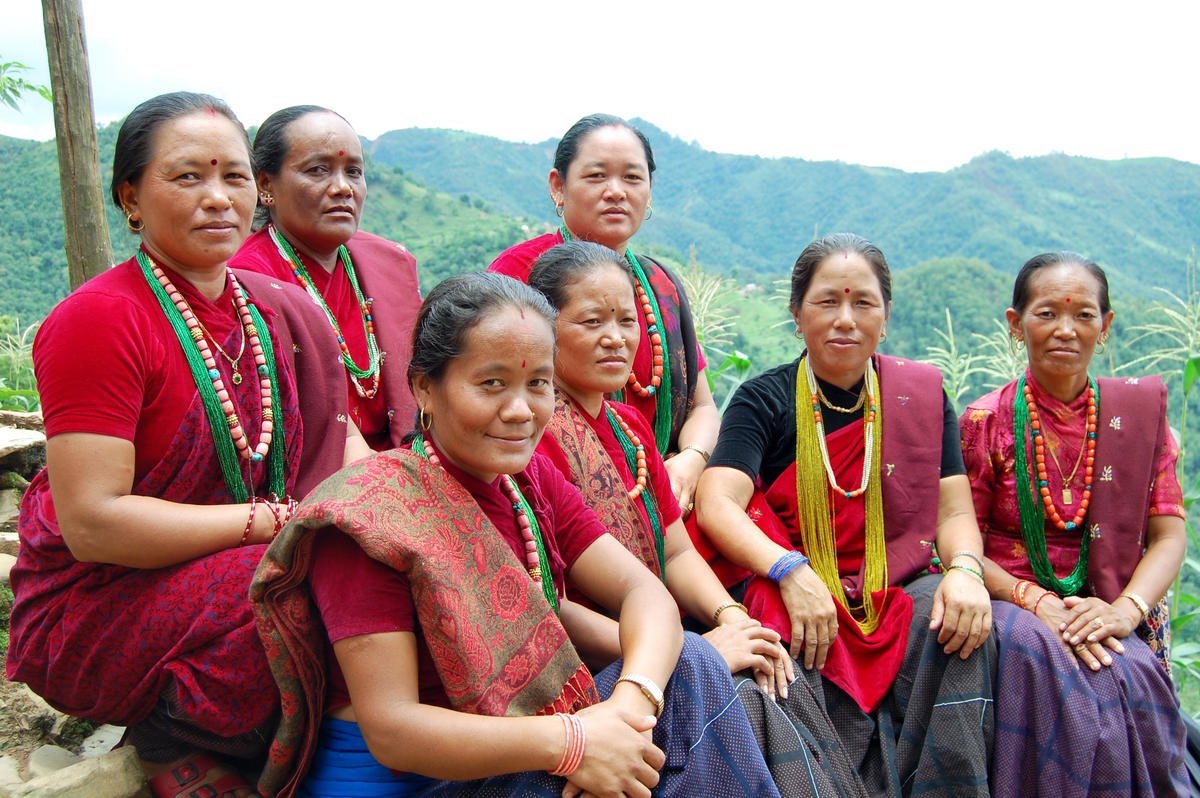 Gurung (an indigenous nationality in Nepal) women in traditional attire
Men usually don the Daura Suruwal, which consists of a double-breasted shirt and trousers, with a vest and a headdress. A Dhaka topi (hat) is accompanied by the costume, which is usually worn during special occasions. Females are known to wear the Kurta Suruwal which is made up of baggy pants, blouse and a large scarf, similar to the traditional Sari.
Days of Celebration:
The locals here celebrate a myriad of festivals, with some linked to religion or in commemoration of the country's history. Though some noteworthy ones include the Kukur Tihar and Sonam Losar. Kukur Tihar is the celebration of man's best friends – dogs! The locals have an entire festival dedicated to dogs, offering garlands and food.  While Sonam Losar is the Nepalese New Year, celebrated on the first new moon. Families celebrate it by wearing new clothes and gathering together. 
Local food: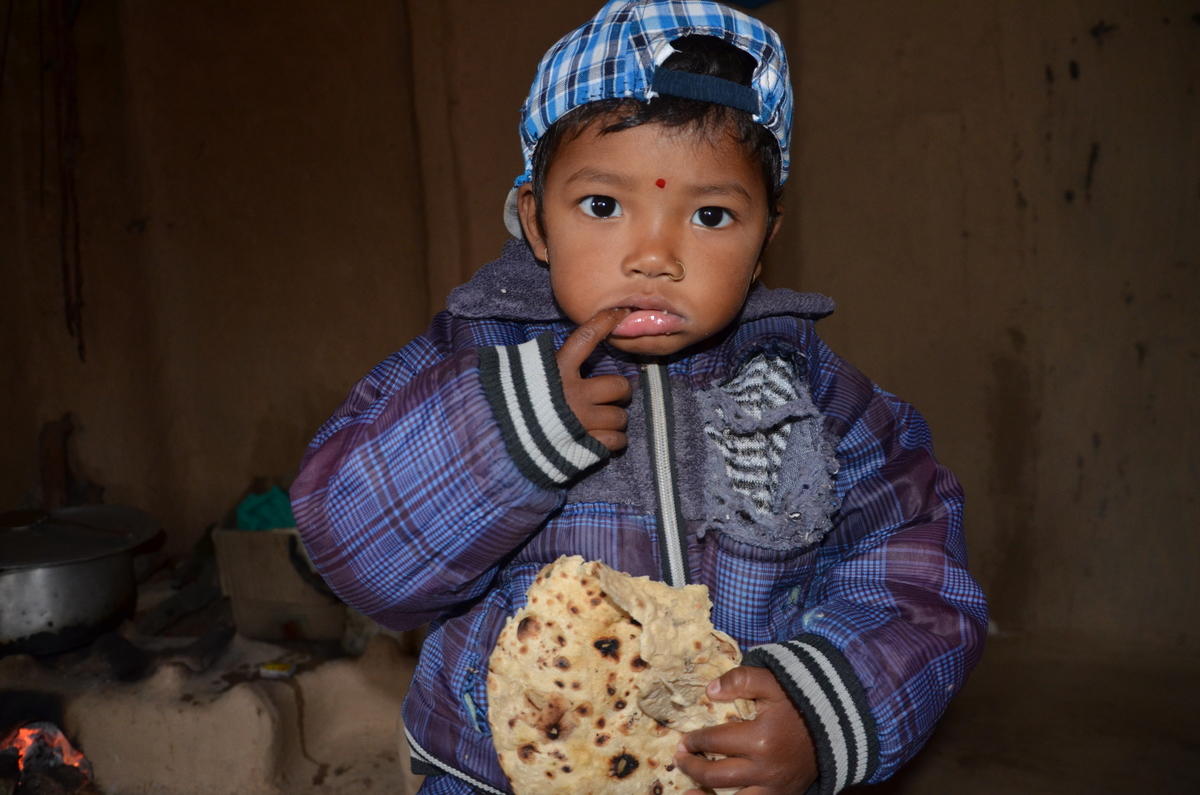 A Nepalese child, eating roti
The Dal Bhat is a staple food of the locals - rice served with lentil soup and vegetarian or chicken curry. Yomari is also a popular festival food that is made only during the festival of Yomari Puhni - a sweet dish made from coconut, sesame seeds and molasses. Another local delicacy to take note of is, the swan puka. Traditionally served during special occasions, it now holds a common spot in some local restaurants. Swan puka is a dish of goat's lungs stuffed with the spicy batter which is boiled and fried.  
Fast facts:
Caste system still holds importance in the country.
Nepal is home to eight of the 10 tallest mountains in the world, including Mount Everest.
Over the last five years, 89% of the severely malnourished children we treated made a full recovery.


 
Learn about the culture, food and traditions of other countries we are supporting
Bangladesh | Cambodia | China | Ethiopia | Indonesia | Jerusalem-West Bank | Mongolia | Myanmar | Nepal | Philippines | Sri Lanka | Thailand | Vietnam | Zambia