Culture, Food and Traditions in Vietnam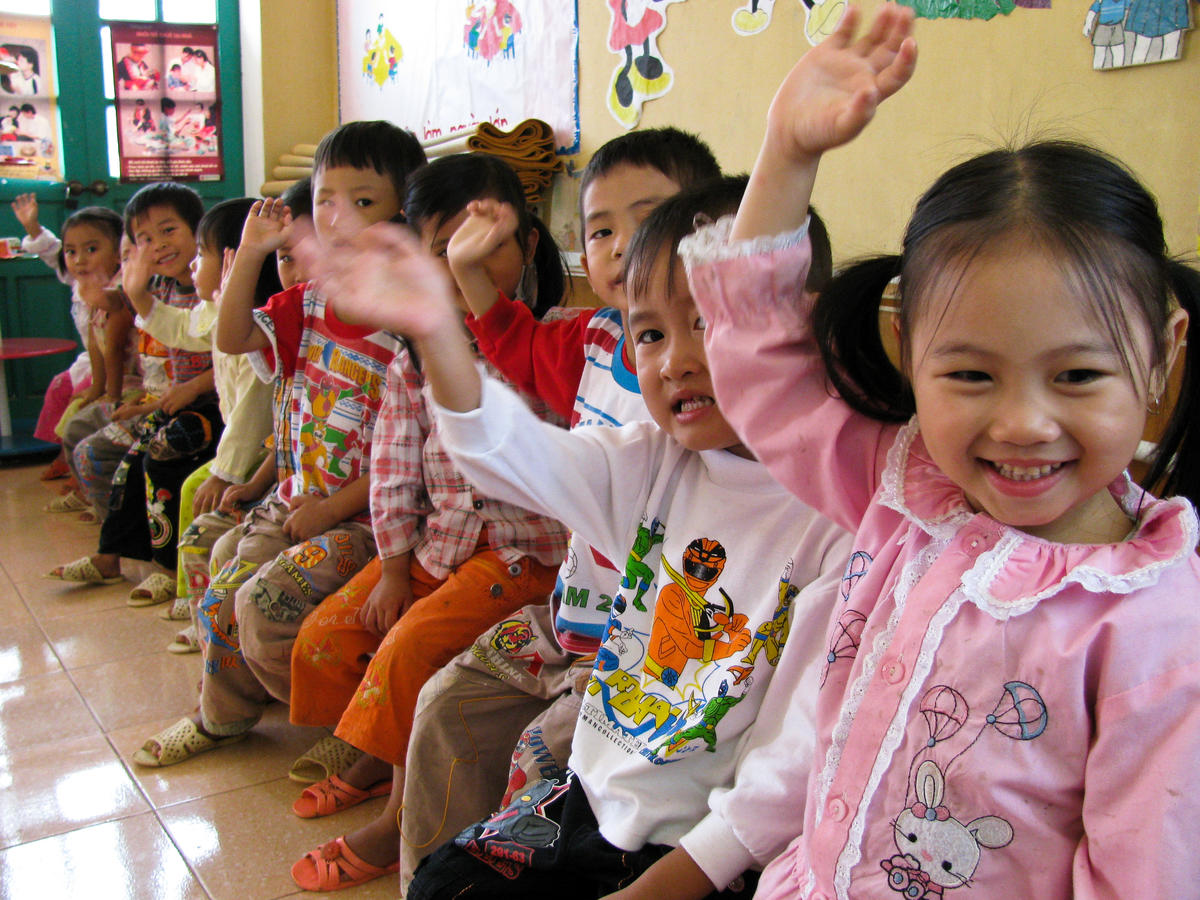 Demographics:
Vietnam has a very large population of 97.4 million and expects to hit 100 million within the next 4 years. Vietnam is also known as one of the most ethnically diverse countries on earth with about 54 officially recognised ethnic groups.
While healthcare facilities and access to proper sanitation and clean drinking water have improved over the years, a lot of work is still needed to target the entire population.
Greetings:
The most polite way of greeting another person is with "Xin chào. The eldest should be greeted first, and people usually greet one another by shaking hands. It is also uncommon for Vietnamese women to shake hands with men or each other. 
Traditional costumes:
The Ao Dai is traditionally worn by both men and women. The Ao Dai is made up of a long silk tunic with a collar and buttoned-down on the left side. However, the difference between men and women is that for men, the Ao Dai only flows to the knees but for women, the fabric goes down to the ankle for women. Loose pants are worn beneath the tunic.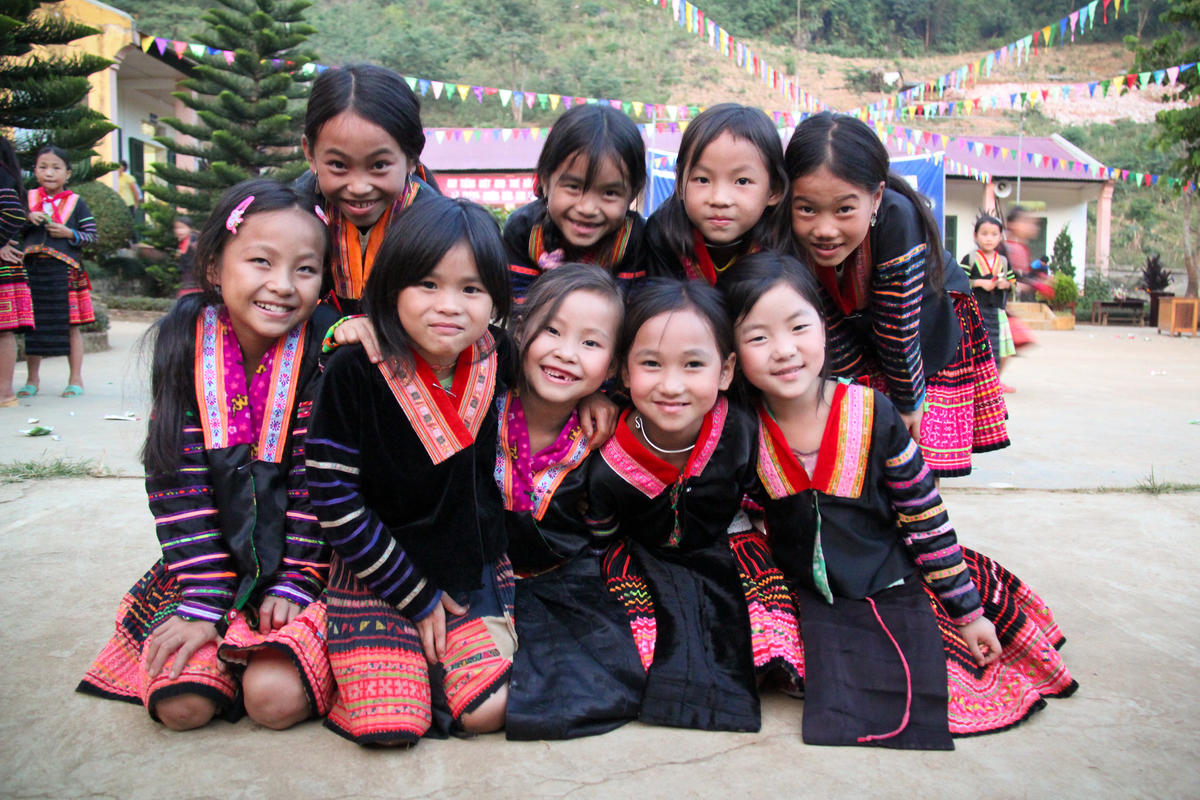 Girls from Dzao, an ethnic minority group in Vietnam, in their traditional outfit.
However, because Vietnam is home to a range of ethnic groups, each of them has a unique traditional outfit. The only similarity said to be found among these costumes are the bright colours and vibrant patterns.
Days of celebration:
Vietnam has a rich diversity of culture, resulting in various festivals being celebrated across the year. Few of the most popular festivals are the Hoi An Lantern Festival, which is celebrated with lanterns being sent down the river, and the Wandering Souls Day - a Buddhist celebration built on the belief that a person's soul is sent to heaven or hell when they die.
Local food: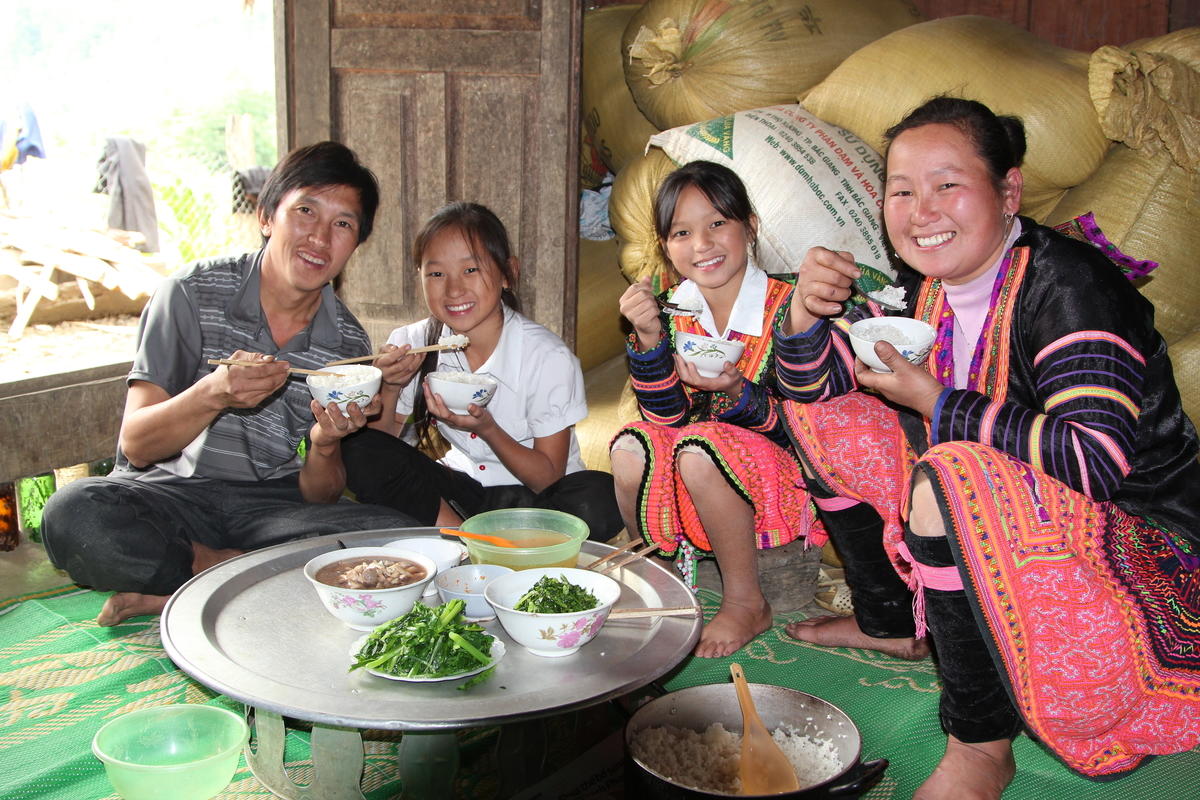 Thao, a sponsored child, having a lunch of rice, cabbages and rattan shoot soup, with her parents and sister.
Pho, Bun Cha and spring rolls are some of the better known Vietnamese dishes. However, there are some other local foods to take note of including the Banh Chung (Vietnamese square sticky rice cake). These rice cakes symbolize the expression of gratitude to ancestors and emphasize the important role of rice and nature in the culture. It is made of glutinous rice, pork meat and mung beans wrapped in bamboo leaves and boiled for 12 hours by wood.
Fast Facts:
Drinks are not usually served until after a meal.
Objects should be passed, given or received with both hands together.
 
World Vision empowers children and their communities through Child Sponsorship and because of the support of our donors every 60 seconds a family receives the tools to overcome poverty.


 
Learn about the culture, food and traditions of other countries we are supporting
Bangladesh | Cambodia | China | Ethiopia | Indonesia | Jerusalem-West Bank | Mongolia | Myanmar | Nepal | Philippines | Sri Lanka | Thailand | Vietnam | Zambia 
\>