At World Vision, stewardship is integral to everything we do — we recognise that every resource entrusted to us can transform children's lives.
As part of our stewardship mandate, we optimise resources and distribute them where they are needed most. We also carefully monitor and review programmes and costs, use donations and grants for their intended purposes, and look for ways to leverage funds for maximum impact.
In addition, we continually strive to keep our overhead rate low. In FY20, 84.44% of our total donations were used for programmes that benefit children, families, and communities in need.
Our effectiveness has earned the trust and support of donors, churches, corporations, institutions, and government agencies around the world.
To read about World Vision Singapore Funding Policy, click here.
To view our latest accountability reports, click on the respective links below:
FY20 Audited Financial Statements
 
Our Income (from Oct 2019 to Sep 2020)
We thank God for donors who have supported our ministry in FY20, helping us to raise a total of $18,614,473.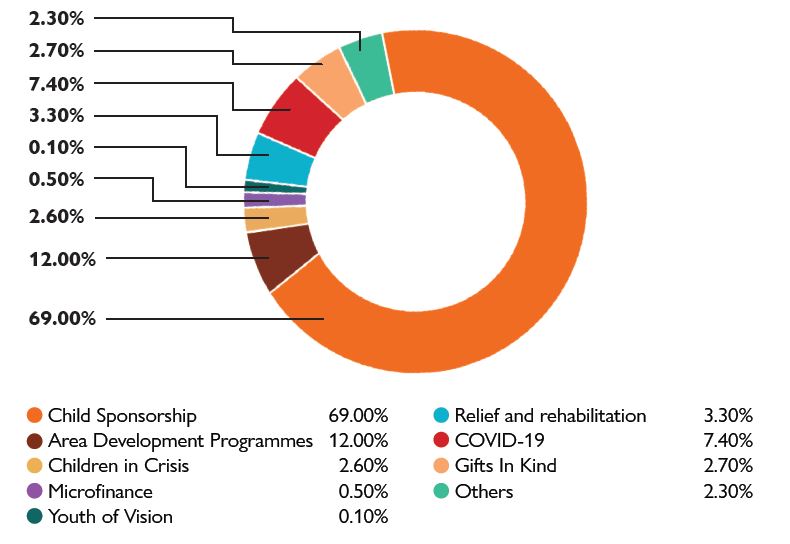 Our Expenditure
According to Singapore's charity regulations, the total expenses incurred due to public fundraising appeals in a financial year must not exceed 30% of total donations collected through the public appeals in that year. At World Vision Singapore, the total expenditure was 15.56% of total funds raised in FY20.
Our Funding Commitment
On top of our COVID-19 outreach, World Vision Singapore's impact in Development and Disaster work reached 1,096,781 beneficiaries across Asia, Africa and the Middle East were helped last year, of which 519,468 are children.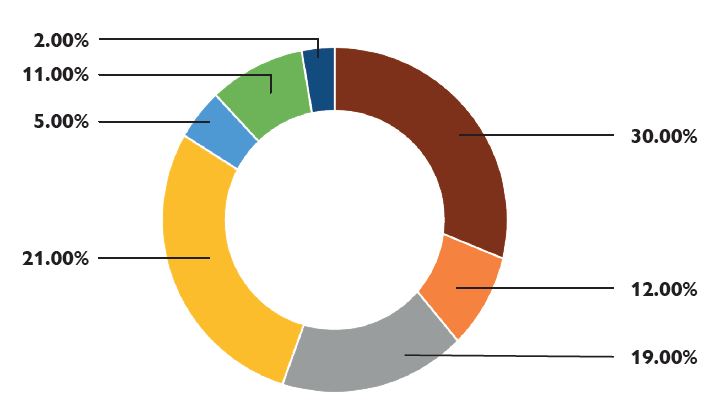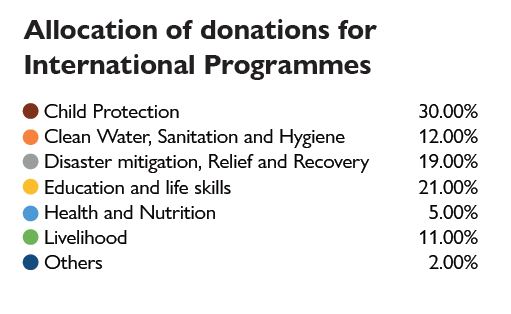 Archived Annual Reports
 
FY19: Annual Report   Audited Financial Statements
FY18: Annual Report   Audited Financial Statements
FY17: Annual Report   Audited Financial Statements
FY16: Annual Report   Audited Financial Statements
FY15: Annual Report   Audited Financial Statements
FY14: Annual Report   Audited Financial Statements
FY13: Annual Report   Audited Financial Statements
FY12: Annual Report   Audited Financial Statements
FY11: Annual Report   Audited Financial Statements