Culture, Food and Traditions in Indonesia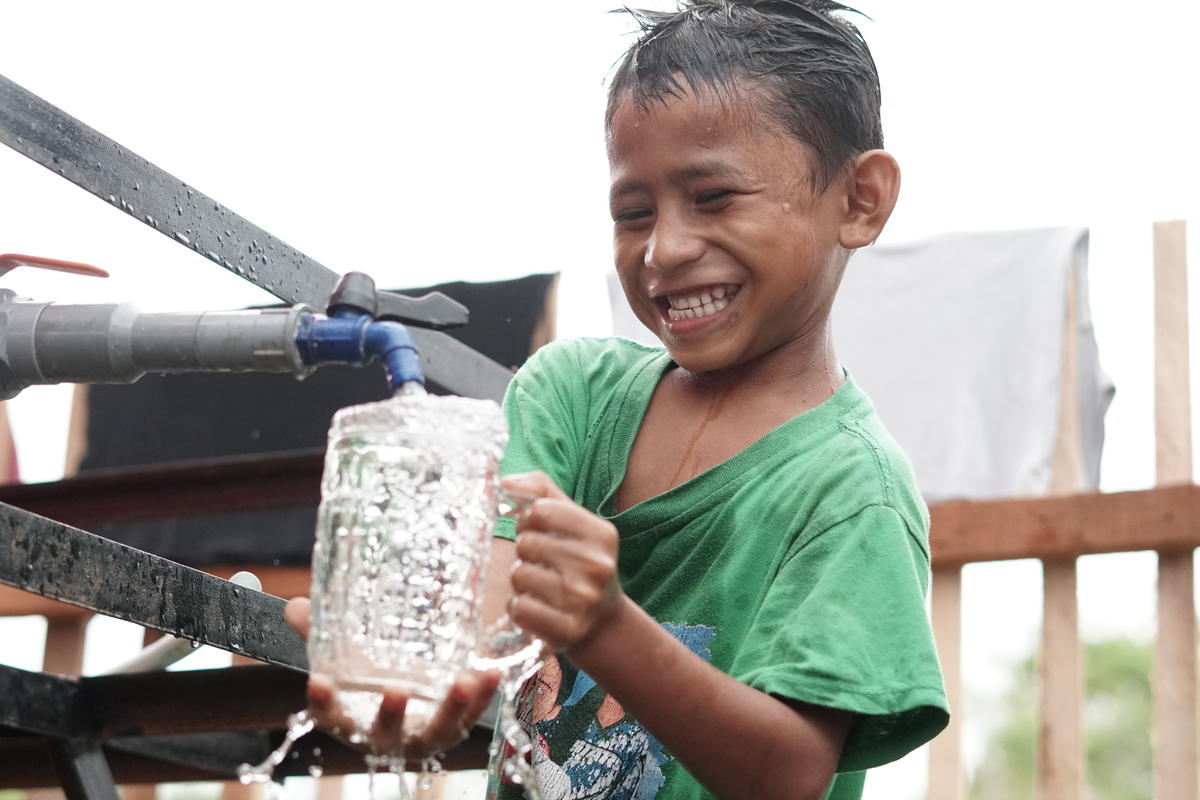 Demographics:
Indonesia is a sovereign archipelago in Southeast Asia, made up of more than 300 distinct ethnic and linguistic groups. Indonesia is also ranked 4th by its population size, having a current population of 273 million. Indonesia is home to nine UNESCO World Heritage Sites and is the largest economy in Southeast Asia, but severe tsunamis have hit the country and in times like these, World Vision helps to build resilience and continuously provide emergency support response to the communities we serve in this country.
World Vision works in Indonesia and 98 other countries, where we empower children and families and help them become prepared to overcome natural disasters.
Greetings:
Something special about Indonesia's greeting is that there are no polite or formal variations for both the language and gestures. But it is important to choose the appropriate greeting based on the time of the day - Selamat Pagi (morning), Selamat Malam (afternoon), Selamat Tingal (goodbye).
Traditional costumes: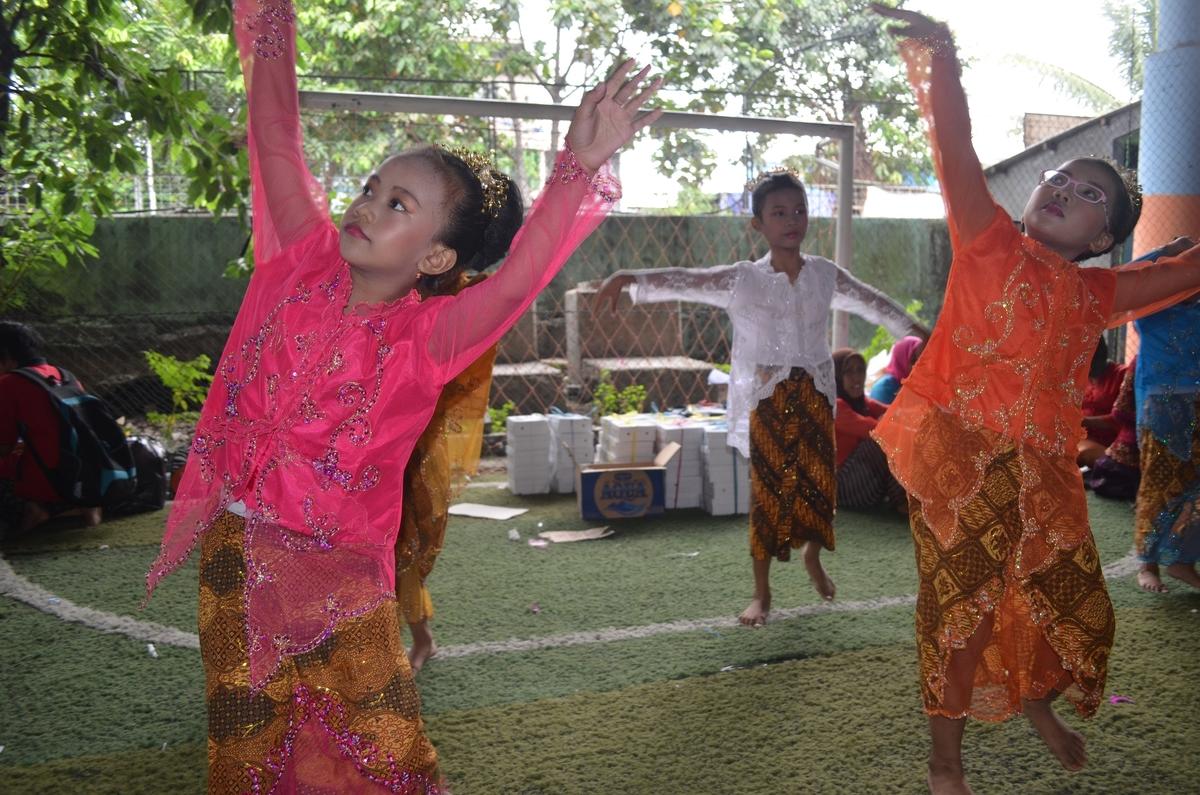 Local children performing in traditional outfit
Women usually wear the Kebaya, which is popular amongst the Javanese, Sudanese and Balinese people. While men would generally wear a Peci (cap) together with a batik shirt or western-style suits.
Days of Celebration:
Indonesia hosts a variety of regional celebrations, such as the Bau Nyale Fishing Festival held on the island of Lombok (to honour the legend of a Sasak princess), and the Krakatoa Festival, held in honour of Krakatoa Volcano.
Locals celebrate the Bau Nyale Fishing Festival by catching Nyale or sea worms, which is said to represent good fortune. On the other hand, the Krakatau Festival is celebrated by the locals over a span of a week and is one of the more popular festivals in the country. Celebrations include cultural programmes and tourist exhibits.
Local food: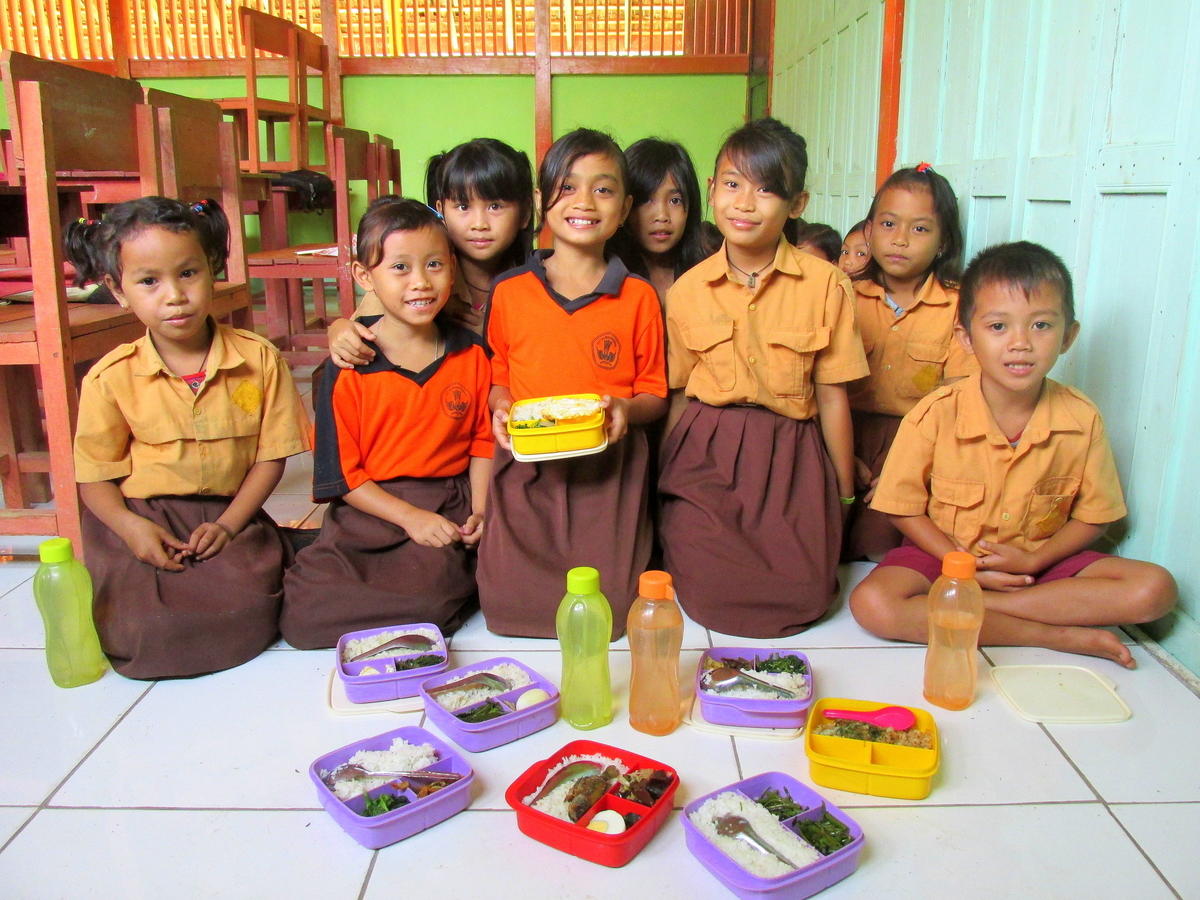 Local children with their school lunch
Indonesian cuisine is likely to be familiar to Singaporeans with dishes like Nasi Goreng, Gado Gado, Beef Rendang and the likes can be found locally as well. However, staples for locals include rice, vegetables, soup and meat or fish as side dishes.
Fast Facts:
When eating, knives are usually not required as most ingredients are already cut into bite-sized pieces prior to cooking.
Indonesia is the largest archipelago in the world.
 
World Vision is reaching one new person with clean water every 10 seconds and reaches three more schools every day with clean water
 
Because of our community-focused solutions, for every child you help, 4 more children benefit, too.
Learn about the culture, food and traditions of other countries we are supporting
Bangladesh | Cambodia | China | Ethiopia | Indonesia | Jerusalem-West Bank | Mongolia | Myanmar | Nepal | Philippines | Sri Lanka | Thailand | Vietnam | Zambia