Language: English | Chinese 
语言选择 英文 | 华文


There have never been more reasons to sponsor a child than there are right this second.
The future of the next generation is the future of the whole world.
Join a community of world-changers who are working to co-create a world free from injustice, poverty and violence. 
You can eliminate fear.
You can provide lasting change. 
You can break the cycle of poverty, for good.
ONE CHILD - ONE REASON - AT A TIME.
A brighter future is possible, and your help through partnering with us would make all the difference.
THE POWER IS IN YOUR HANDS!
Can't decide which child to sponsor? Let us match you with a child who is just like you!

Introducing: Child Like Me - sponsorship made more fun!
HOW CHILD SPONSORSHIP CHANGES A CHILD'S WORLD
Poverty is an extremely complex issue that can become a vicious cycle, leaving those affected feeling hopeless. Child Sponsorship adopts a holistic approach, where we maximise your monthly contribution of $45 to provide your sponsored child and his/her community access to basic needs in five main areas:

CHILD PROTECTION
 Families and communities are empowered to protect children from abuse and injustices through education and the establishment of support systems.

EDUCATION
 With access to quality education and a conducive learning environment, children are empowered and equipped to build a brighter future.

HEALTH & FOOD SECURITY
 Families are equipped to attain food security and are educated on children's nutritional needs to ensure their proper growth and development.

LIVELIHOODS & MICROFINANCE
Families and communities are equipped to develop skills for sustainable livelihood opportunities, which instils hope and aspirations for the future.

CLEAN WATER & SANITATION
Access to clean water protects children from avoidable diseases, while sanitation practices eliminate preventable diseases and reduce child mortality rates.
 
Meet Beverly: A devoted mother of two, an existing sponsor for 13 years, and now also a #Chosen sponsor! Beverly embarked on this meaningful journey with her family, to sow seeds of change in the children's lives. Find out more about her story here:
"I was looking for something meaningful to do or to contribute to, I guess something bigger than myself," Beverly explained.
STARTING YOUR CHILD SPONSORSHIP JOURNEY
For only $45 a month, you join our incredible community of child sponsors who, like you, are dedicated to giving the most vulnerable children a bright future.
What will you receive:




We make it easy for you to manage your personal details and contributions to World Vision, keep in touch with your sponsored child, and stay updated on the positive impact your support has created in their life!
 
WHAT HAPPENS WHEN YOU SPONSOR A CHILD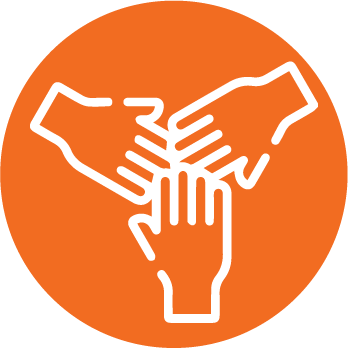 You build a relationship
Each child is uniquely sponsored by one sponsor - YOU! When you sponsor a child, you receive a welcome kit, a World Vision online account, and get the chance to connect with your sponsored child through letters and gifts, or even visit in person!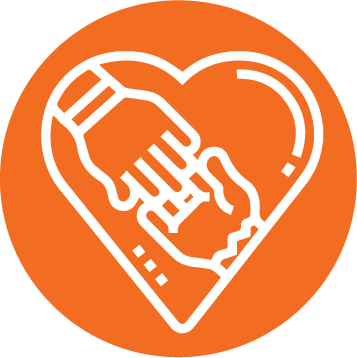 You transform a child's world
Your monthly $45 sponsorship donation joins forces with other sponsors' donations to support projects and activities designed to meet local needs and transform the world where your sponsored child lives.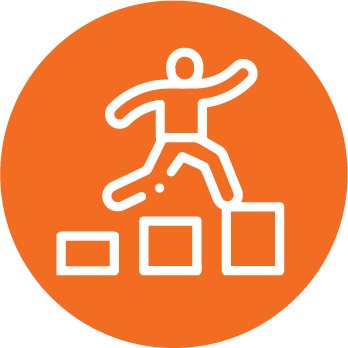 Celebrate the progress
As your sponsored child grows and continues to benefit from the programmes which your donations go towards, you instil hope that they can thrive and dream big. Witness the impact of your donations through annual progress reports sent to you, where you see the change you're helping to make possible.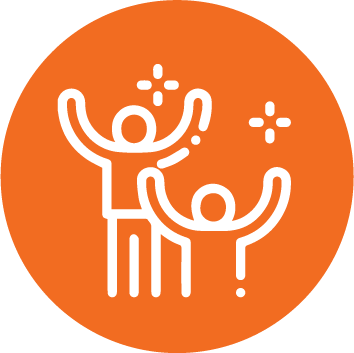 A brighter future is possible
As a child sponsor, you get the chance to hear how you are supporting work that helps prepare and equip your sponsored child's community to continue its own development activities in the long term, without World Vision's assistance. Your help makes all the difference: communities blossom and becomes safer and self-sustainable!
Because of our community-focused solutions,
for every child you help, 4 more children benefit, too.

Your sponsorship money goes beyond just helping your sponsored child, benefitting his/her family and other children within the community as well! Parents of these children will also receive useful skills training and income-generating opportunities to help them attain self-sustainability in the long term.
WE ARE COMMITTED TO THE PROCESS OF TRANSFORMATION
We stay and work closely with each community for a decade or more. There are three phases to our approach, and the ultimate goal is to see communities take charge of their projects and see them through.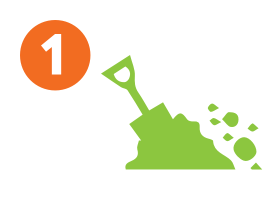 BUILDING THE FOUNDATION
During the first 3 years of development, we work closely with local leaders to identify challenges the community faces. Our team then maps out an action plan with the resources needed to create a healthy, sustainable environment.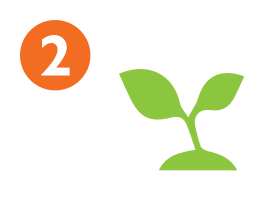 EVALUATE & GROW
More members of the community become involved in leading and owning the projects during the middle phase of the programme (years 4 to 10). This period if also a time to make any necessary adjustments to projects, so goals are met.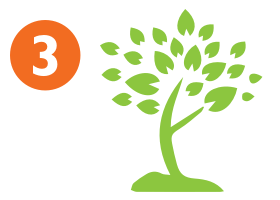 ENHANCE SUSTAINABILITY
By years 11 to 15, the impact of your support is tangible. Families' living conditions are improving, and they are empowered to independently continue the work you helped start.
Every 60 seconds
... a family gets water
... a hungry child is fed
... a family receives the tools to overcome poverty.

OUR CHILD SPONSORSHIP PROJECTS
Child sponsorship addresses the root causes of poverty, helping children and entire communities achieve self-sustainability through holistic and transformational development! Make your sponsorship count in the location of most concern to you by choosing the community with needs and circumstances near and dear to your heart. Check out the countries where World Vision Singapore supports children:
Southeast Asia
Rest of Asia
Middle East & Africa