Culture, Food and Traditions in Kenya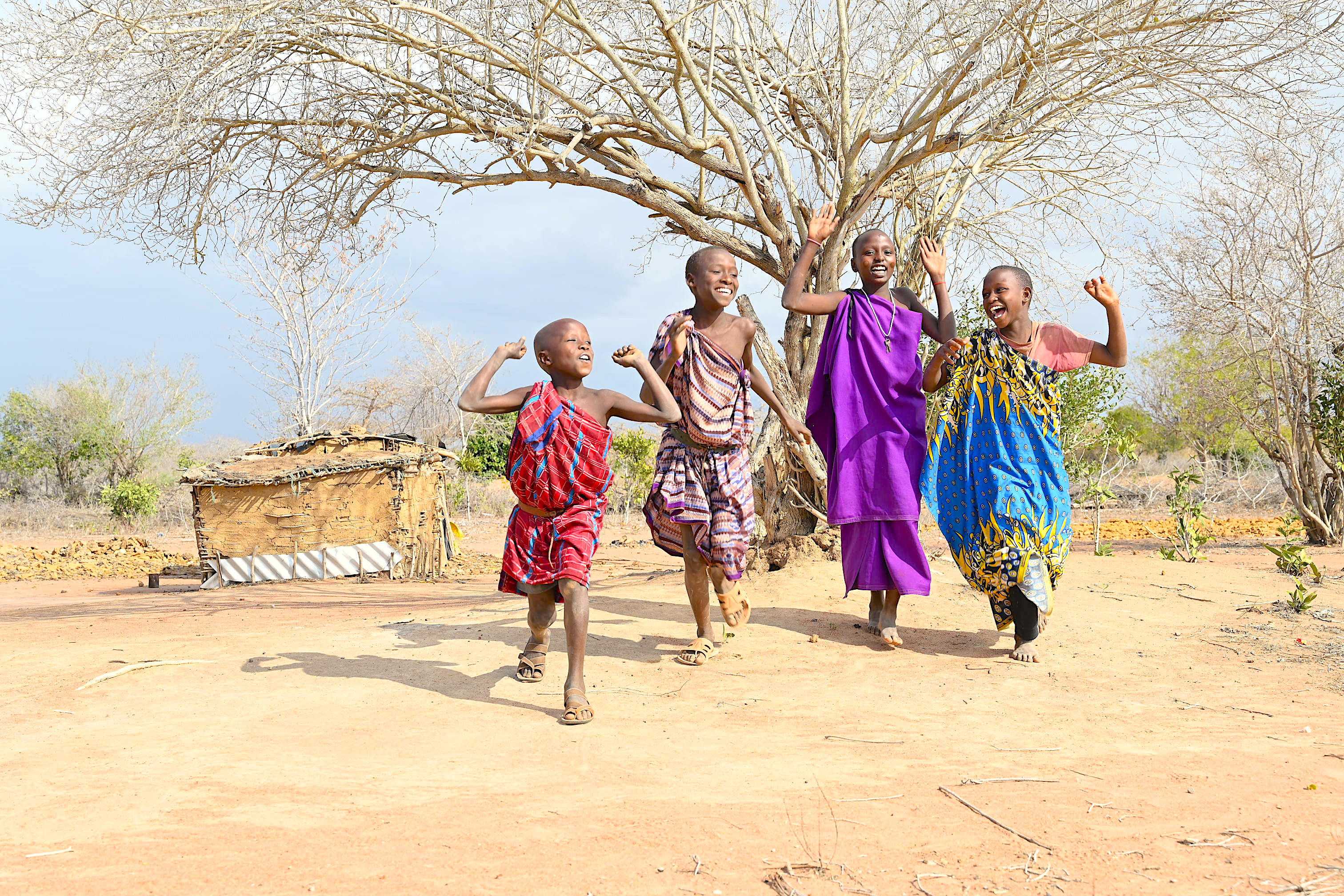 Demographics:
As of 2022, Kenya has a grand population of 56.2 million people, ranking 27th in the world and 7th in the continent of Africa. It is estimated that by the year 2050, Kenya's population will almost double and begin to reach 90 million. With over 40 various ethnic groups, Kenya has a very varied population. Kenya ranks 59th in the world when it comes to infant mortality rate, with 27.86 deaths occurring for every 1000 live births, showcasing the country's lack of development alongside its lack of a proper health foundation.
Greetings:
Greeting someone properly and with respect is of utmost importance in Kenya. When walking into a room with a large group of people, Kenyans are expected to give up their time to greet everyone in the room. Men greet other men with a firm handshake and their hands remained grasped for a few minutes as they have a conversation. When a woman greets another female, a handshake is normally used but this handshake can quickly turn into a hug if they are family or close friends. Lastly, when a man greets a woman they allow the woman to offer their hand first before giving them a handshake.   
Traditional costumes: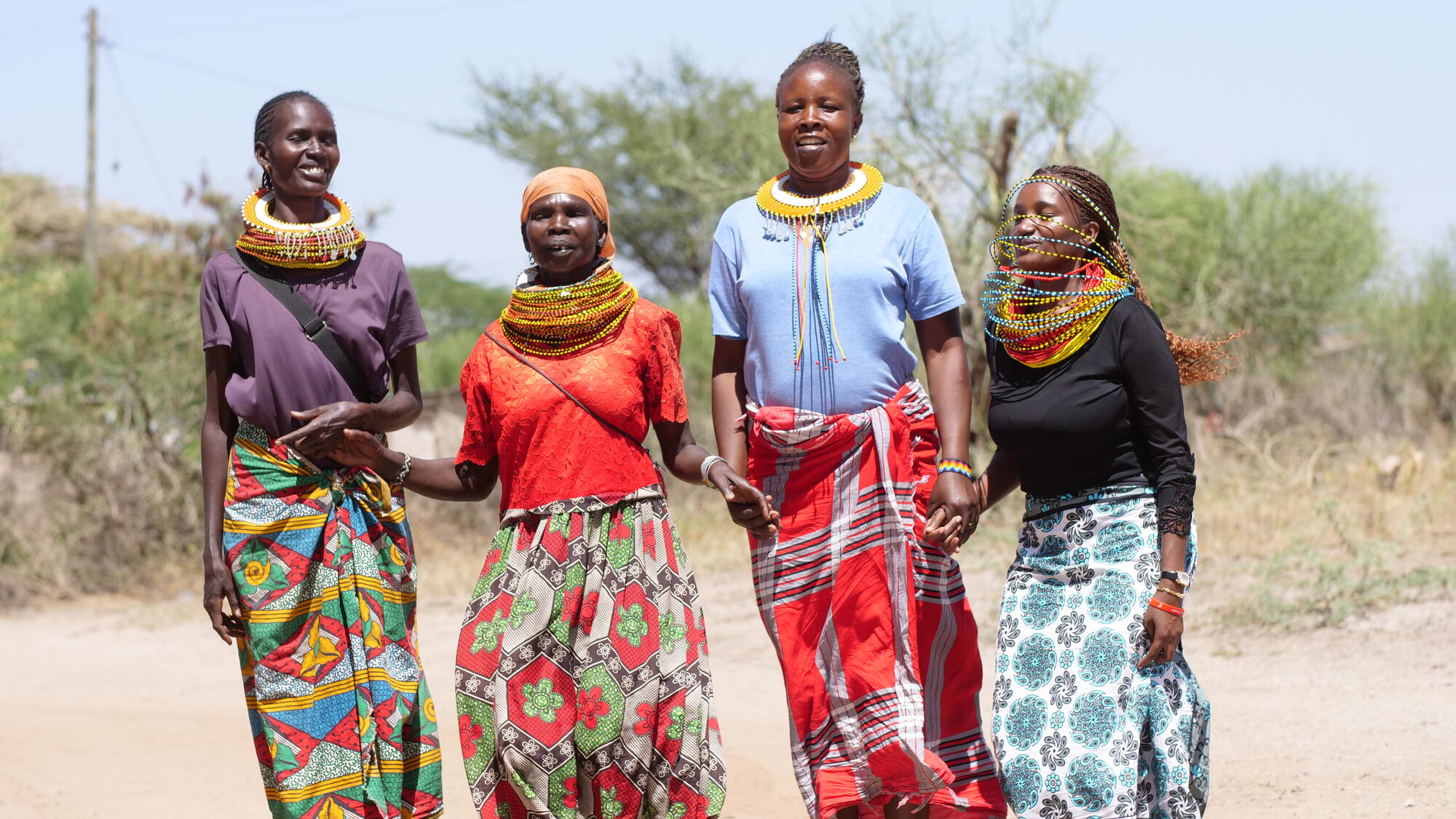 Kenyan women wearing traditional Kenyan clothing
Traditional clothing in Kenya generally consists of a variety of vibrant and bright colours that truly make them stand out. Additionally, the clothes that are usually worn are combined with decorations that lift their costumes even more, adding a unique element to the traditional way of dressing up in Kenya. Even though Kenya doesn't have an official national costume, the "kitenge' and the "khanga" are two pieces of clothing that are worn on a day-to-day basis in Kenya.
Days of celebration: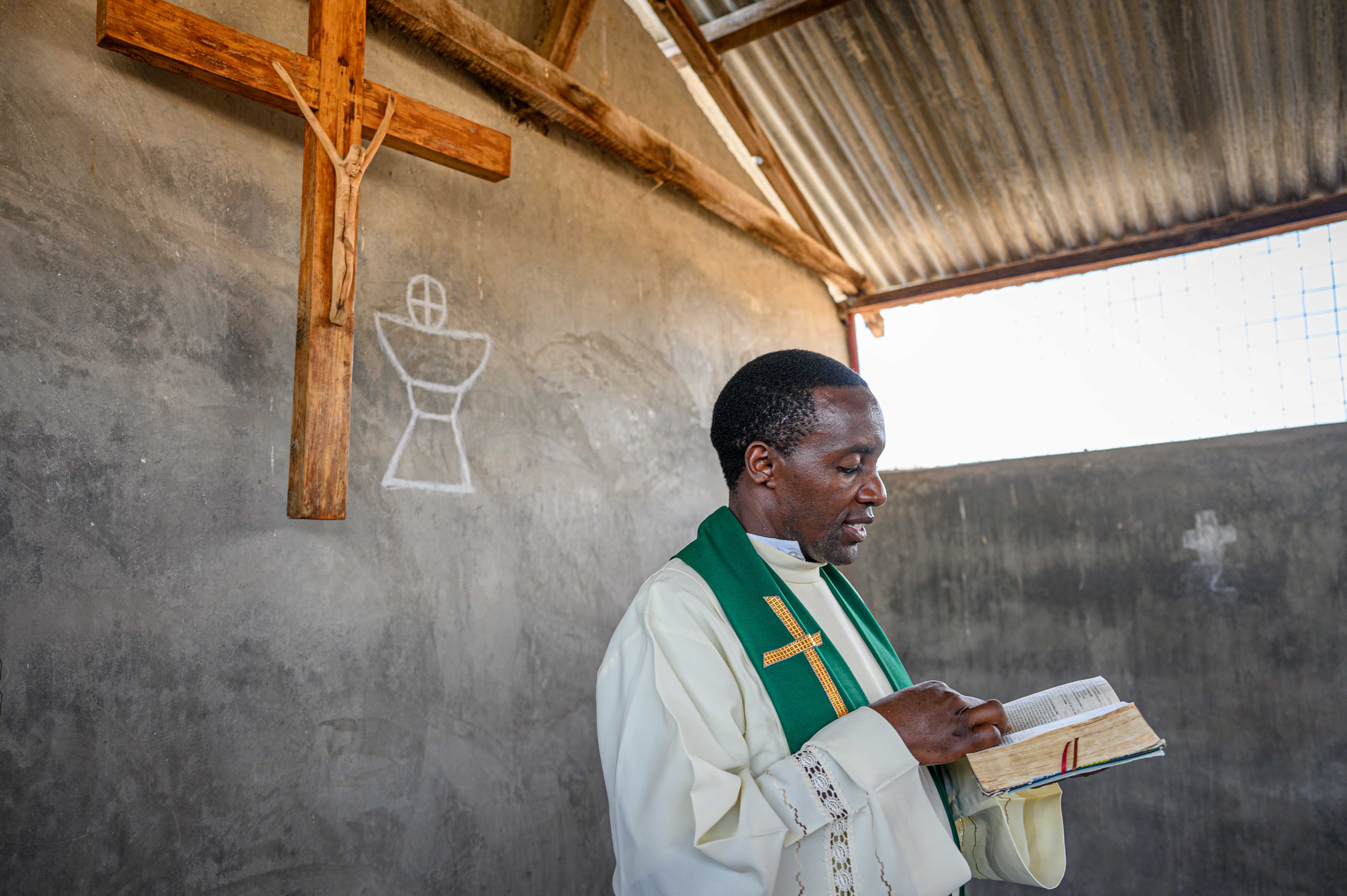 A Kenyan priest leading a church mass
In Kenya, over 84% of the population call themselves Christians, hence why Christmas and Easter are two major days of celebrations in Kenya. On Christmas, Kenyans enjoy attending church masses, receiving & giving gifts while also spending quality time with close friends and family. Kenyans have maintained strong Easter traditions and celebrate Easter with an abundance of colour, love and joy. Easter celebrations in Kenya usually consist of colourful decorations, church services and singing.
Local food: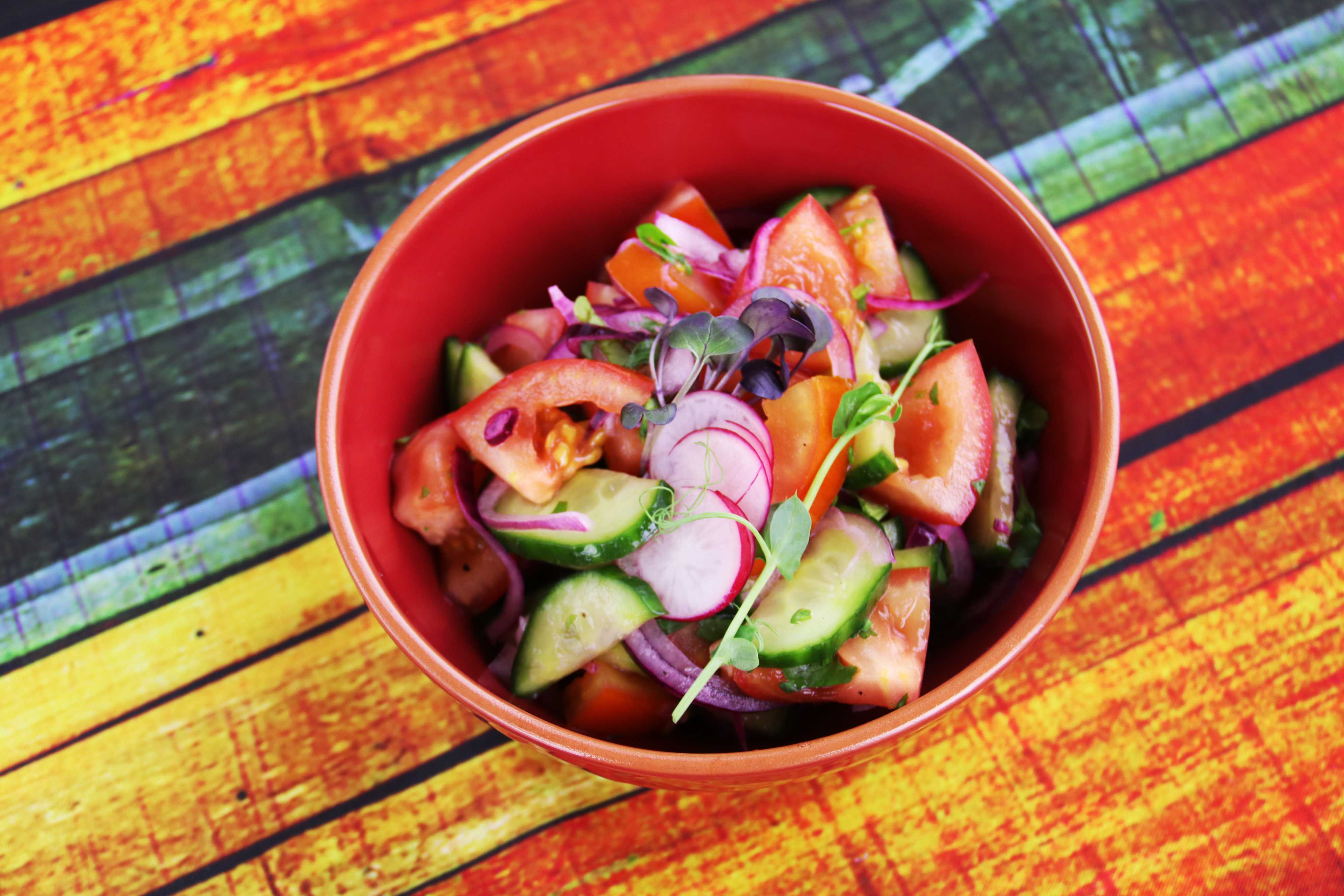 A Kenyan dish, the Kachumbari salad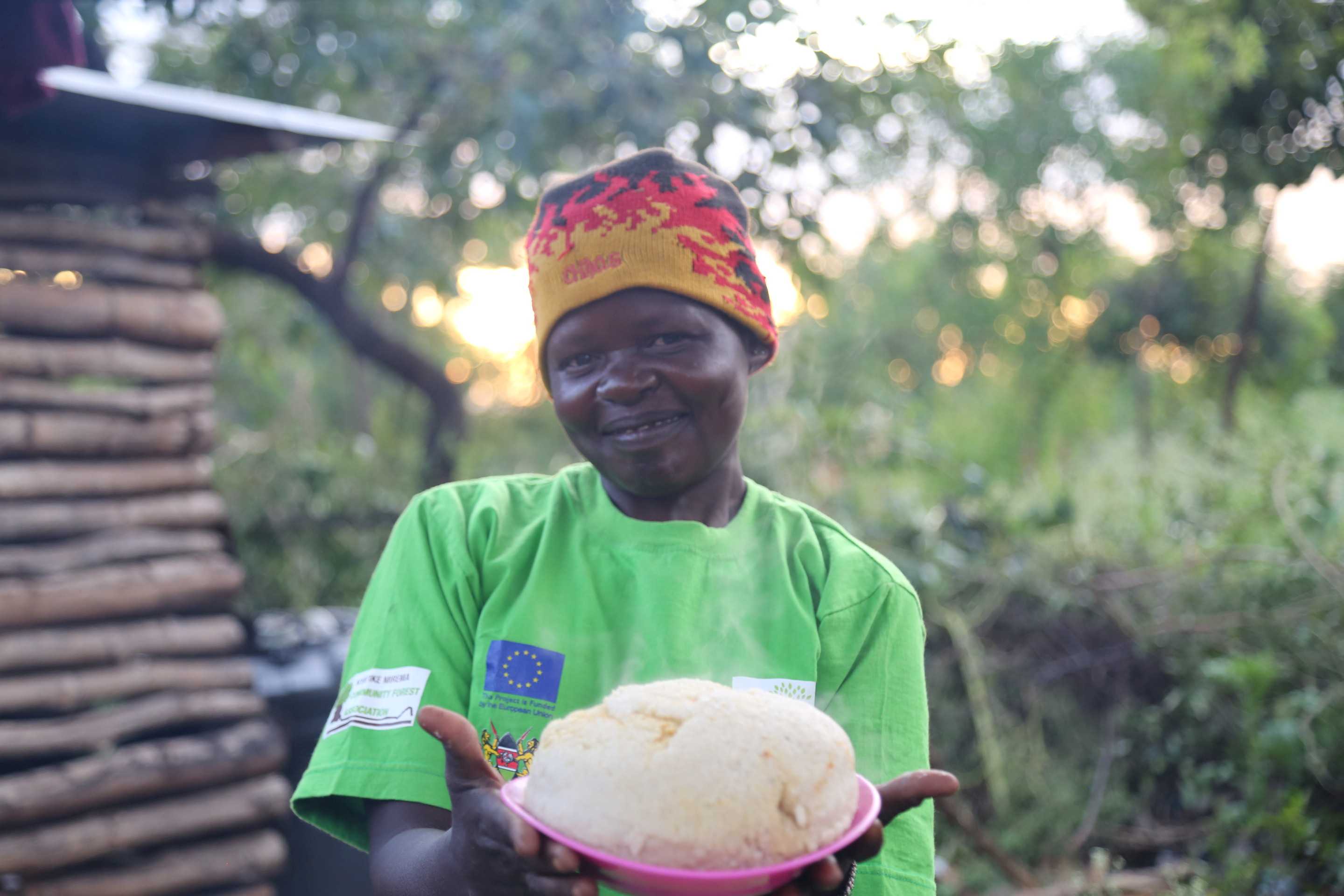 Kenya's national dish, Ugali, made by a World Vision member
Food is a huge part of Kenyan culture and it is something that brings everyone together as the people love to both eat and share food. In most rural areas of Kenya, locals will use their right hands to eat their meals, both at home and in restaurants. For 85% of the population, maize is Kenya's main staple of food. One of Kenya's most popular meals consists of maize and corn flour, called Ugali, and is made by adding maize or corn flour to boiling water and stirring until it reaches the right consistency.
Fast facts:
Kenya was named after the highest peak on their land, Mount Kenya, which is the second tallest mountain in Africa, standing at 5,199m and only behind Mount Kilimanjaro in Tanzania.
There are over 40 different tribes in Kenya with over 60 different languages spoken between these tribes.
Kenya has produced some of the best long-distance runners, including Eliud Kipchoge who holds the record for the fastest-run marathon in the world.
World Vision empowers children and their communities through Child Sponsorship and because of the support of our donors every 60 seconds a family receives the tools to overcome poverty.
Learn about the culture, food and traditions of other countries we are supporting
Bangladesh | Cambodia | China | Ethiopia | Indonesia | Jerusalem-West Bank | Mongolia | Myanmar | Nepal | Philippines | Sri Lanka | Vietnam | Zambia