Protecting Childhoods in Afghanistan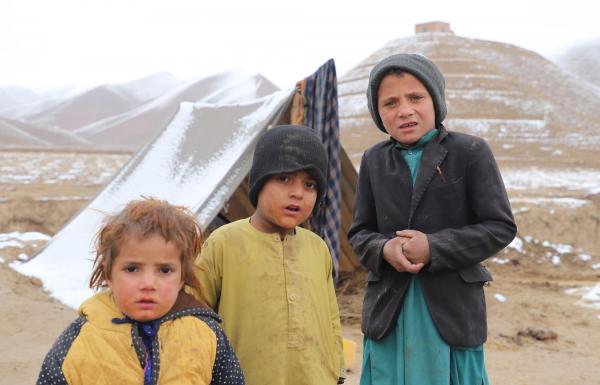 Forty years of war, recurrent natural disasters, chronic poverty, drought, and the COVID-19 pandemic have left 18.4 million people in Afghanistan in need of humanitarian assistance. Since the Taliban seized power, the situation on the ground remains extremely uncertain. The overall level of violence in the country has dropped, but over 3.5 million people remain internally displaced. 
World Vision is working in Herat province where 35,000 families live in the project areas, with 50% being Internally Displaced People (IDPs).
50% of displaced children are deprived of education as they are forced into child labour to support their families
154,000 people are one step away from famine
Displaced households resort to digging shallow wells for water which are often dirty and contaminated
90% of health facilities have been severely damaged due to bombings 
Families are resorting to negative coping strategies such as sending their children to work, marrying off daughters at a young age or selling their children to at least feed the rest of the mouths
World Vision aims to
Provide

cash for food

for vulnerable households
Support families with

grants to start income-generating activities

and

promote savings

Operate

mobile health clinics

and

provide essential supplies and equipment to health facilities

Construct

water and sanitation facilities

in schools and communities
Distribute

300 hygiene and dignity kits

to vulnerable girls
Provide

psychological support

services through

child-friendly spaces
Click here to find out more about other interventions in Children in Crisis.
My Giving
My Giving is currently empty