Children in Crisis Fund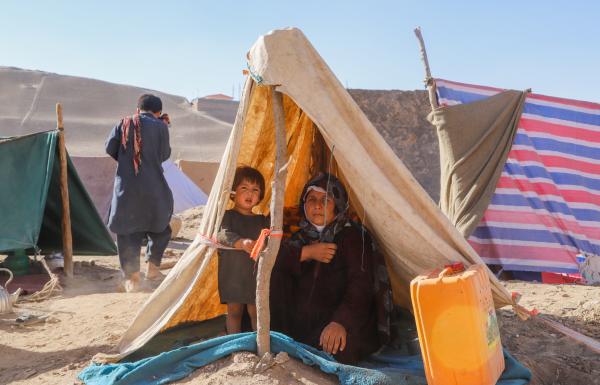 You can bring hope to children living in the world's most dangerous places. 
Today, a record 82.4 million people — half of them children — have been forced to flee their homes by violent conflict, famine, war, and natural disasters. Imagine spending your childhood in a refugee or displacement camp: being unable to attend school, having no permanent home, living in fear of conflict and in constant danger of exploitation. 
For the vulnerable children who live in the world's most dangerous places, this is their daily reality.
In Afghanistan alone, 18.4 million people, including 8.2 million children, have already needed humanitarian and protection assistance in 2021 and this is growing. Children are nearing starvation because there is not enough food.  Almost half of them are at risk of acute malnutrition.
Girls in particular, who once spoke out about child marriage and advocated for their own education, now live in fear of punishment. It is heart-breaking that so many girls are potentially at risk, just because they wanted to go to school, instead of becoming a child bride.  
Stand together with vulnerable children and their families by helping to pre-proposition life saving essentials like:
Access to healthcare, clean water and nutritious food

Shelter and emergency supplies

Safe places for children to play, learn and heal

Protection for children vulnerable to exploitation

A place for children to learn amidst extreme challenges, so basic literacy, numeracy as well as essential livelihood skills can be acquired
To learn more about Children In Crisis: Click Here.
My Giving
My Giving is currently empty