Children in Crisis Fund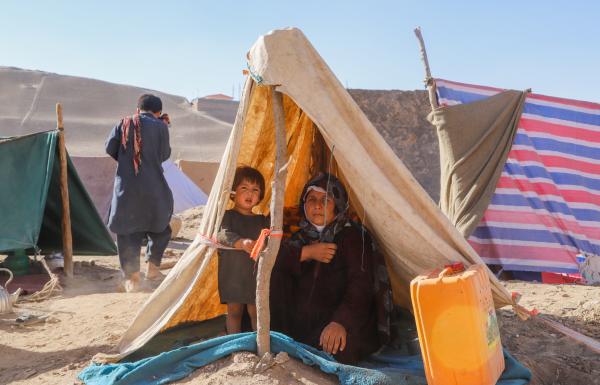 You can bring hope to children living in the world's most dangerous places. 
Today, a record 79.5 million people — half of them children — have been forced to flee their homes by violent conflict, famine, war, and natural disasters. Imagine spending your childhood in a refugee or displacement camp: being unable to attend school, having no permanent home, living in fear of conflict and in constant danger of exploitation.
For the vulnerable children who live in the world's most dangerous places, this is their daily reality.  Every day is a struggle. COVID-19 poses a grave threat to these children. There is an urgent need to stop child marriages and child labour from happening. Millions more children are now at increased risk of child marriage and child labour in the coming years as family livelihoods evaporate and economic crises ensue, forcing desperate families to pursue alternative sources of income which harm children. 
You can show your support to children and their families by providing essentials like:
Access to healthcare, clean water and nutritious food

Shelter and emergency supplies

Safe places for children to play, learn and heal

Protection for children vulnerable to exploitation

A place for children to learn amidst extreme challenges, so basic literacy, numeracy as well as essential livelihood skills can be acquired
You can stop child marriage, child labour and many other exploitative situations children are pushed into. 
Monthly giving: the simple way to make your donations do more.
Monthly giving is the most effective way to help the children and families who need it most. It lowers costs, which means more of your gift helps children! Your donations will be delivering the right solution at just the right time. And while you're changing lives, you'll get to see the power of your generosity through bi-annual updates.
To learn more about Children In Crisis: Click Here.
My Giving
My Giving is currently empty