Help Child Labourers Go Back to School in Dhaka City, Bangladesh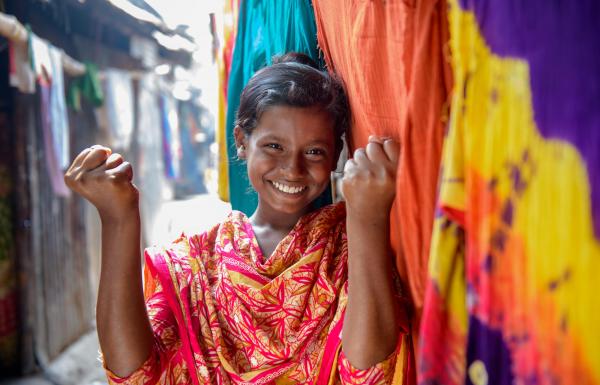 Almost 24.3 percent of the population in Bangladesh still lives in poverty, and 12.9 percent of the population lives in extreme poverty.
About 1.2 million children in Bangladesh engage in the worst forms of child labor. This includes forced child labor in the production of dried fish, bricks, garments, and leather goods. Children working in informal garment production work as many as 16 hours a day and often carry heavy loads, use hazardous machinery, and handle chemicals without protective equipment. Children employed in tanneries similarly lack protective equipment and experience continuous exposure to heavy metals, formaldehyde, and other hazardous chemicals.
In addition, the labor law does not prohibit children from working in informal economic sectors and does not specify the activities and number of hours per week of light work that are permitted for children ages 12 and 13. The number of labor inspectors is also insufficient for the size of Bangladesh's workforce, and fines are inadequate to deter child labor law violations.
Key challenges:
High school drop-out rates
Lack of relevant skills for an honest living
Mindset of the community and parents that perceive education as a burden
Lack of sensitisation and sense of dangers related to hazardous labour
Poverty of parents
World Vision aims to
Promote skills development and safer work among children engaged in child labour

Provide technical vocational education training among working children aged 15-17 years old, who are school dropouts
Linkage with companies for internships and job placements
Provide annual health check-ups, and conduct primary health care and adolescent reproductive health awareness sessions

Provide children involved/at risk of child labour with non-formal education and life skills

Provide non-formal education for out-of-school children aged 6-12 years old to facilitate their enrollment into formal education thereafter
Provide life skills-based education and leadership training at child-friendly learning centers
Equip child-friendly learning centers with furniture and learning equipment to promote a conducive learning environment

Advocate against hazardous child labour and promote the protection of children 

Provide livelihood skill development, income generation support, and savings training for parents/caregivers of working children
Conduct advocacy initiatives against child labour
Find out more about work among vulnerable children in the cities.
My Giving
My Giving is currently empty