TRANSFORMATIONAL PARTNERSHIP - How your company and your employees can make a difference to society!
World Vision offers your company and your employees an opportunity to touch lives. Our easy to latch-on platform will allow your company to strengthen your CSR and enhance branding. Your humanitarian efforts will also infuse your employees with a sense of purpose, build camaraderie and create commitment.
THE WORLD VISION PROMISE
World Vision reaches out to extremely vulnerable children from impoverished communities worldwide
It has an established infrastructure on location to undertake the required delivery
Its model is efficient, with no more than 20% overheads and the rest of the funds raised channeled towards field projects to help the children
It is equitable with whole communities benefiting and not just the sponsored children
It meets stringent compliance and reporting requirements
HOW YOUR TEAM CAN HELP
There are many ways you can contribute to World Vision's cause and boundless possibilities in making a difference to impoverished children. You and your team could choose to support a sector of need close to your hearts, or transform the lives of vulnerable children through holistic sponsorship.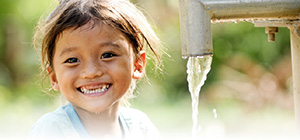 1. Support A Needy Sector
Select a sector of need, e.g. to improve education, provide clean water or support healthcare services
Identify a beneficiary community
Employee engagement is welcomed – great for team building!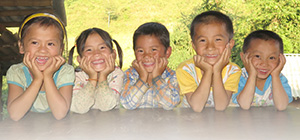 2. Sponsor Children
Children in need will benefit, in areas like education, food, water, sanitation and healthcare
The family and the whole community of the sponsored child also benefit
Sponsorship outlay per child at $45 a month
How Your Company Can Assist:
Corporate sponsorship
CSR matching scheme for participating employees
Lunchtime talks for employees
Your company's involvement in the delivery of the project can range according to your preferences *possibility of on-site field participation, incorporating talent development
Ideas For Implementation
Mark corporate milestones or celebrate company success
Invite World Vision to share at your platforms
Consider team-building in field communities
Teams can adopt World Vision suggested schemes, e.g. Healthy Lunch Challenges to benefit hungry children, crowdfunding through MyVision, etc. information provided upon request
We welcome any other creative ideas or suggestions you may have to help impoverished children and the community they live in.
Just email us at singapore@worldvision.org.sg or call us at 6922 0100. You can also download our corporate brochure here to learn more.
Companies we work with
We are extremely thankful to the many businesses and corporates that support our work around the world. Our strategic relationships and corporate partners enable us to give hope to millions.