Corporate Social Responsibility For Companies in Singapore
In today's socially conscious environment, people have a greater desire to be part of a company that does its part when it comes to sustainable development. That is where corporate social responsibility comes in - it encourages businesses to make a positive impact on social, environmental and economic factors through their business models. Many businesses in Singapore engage in CSR practices annually or even monthly.
Having good CSR programs can help a businesses in Singapore to stand out as consumers today want to be able to relate to a brand or company that shares in the same values as them. Not only does a good CSR program help your business to become a good neighbour, it also improves financial performance and results in happier stakeholders as well as consumers.
Practicing CSR As A Business in Singapore
TRANSFORMATIONAL PARTNERSHIP - How your company and your employees can make a difference to society!
World Vision offers your company and your employees an opportunity to touch and transform lives. Our easy to latch-on platform will allow your company to strengthen your CSR and enhance branding in Singapore. Your humanitarian efforts will also infuse your employees with a sense of purpose, build camaraderie and create commitment
THE WORLD VISION PROMISE
World Vision reaches out to extremely vulnerable children from impoverished communities worldwide
It has an established infrastructure on location to undertake the required delivery
Its model is efficient, with no more than 20% overheads and the rest of the funds raised channeled towards field projects to help the children
It is equitable with whole communities benefiting and not just the sponsored children
It meets stringent compliance and reporting requirements
HOW YOUR TEAM CAN HELP
There are many ways you can contribute to World Vision's cause and boundless possibilities in making a difference to impoverished children. Our CSR program options in Singapore gives your business the flexibility of giving back in a manner that you feel most purposeful in. 
You and your team could choose to support a sector of need close to your hearts, or transform the lives of vulnerable children through holistic sponsorship.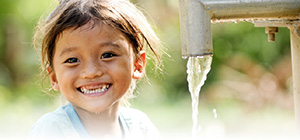 1. Support A Needy Sector
Select a sector of need, e.g. to improve education, provide clean water or support healthcare services
Identify a beneficiary community
Employee engagement is welcomed – great for team building!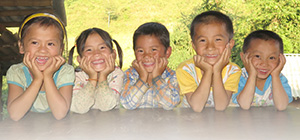 2. Sponsor Children
Children in need will benefit, in areas like education, food, water, sanitation and healthcare
The family and the whole community of the sponsored child also benefit
Sponsorship outlay per child at $45 a month
How Your Company Can Assist:
Corporate sponsorship
CSR matching scheme in Singapore for participating employees
Lunchtime talks for employees
Your company's involvement in the delivery of the project can range according to your preferences *possibility of on-site field participation, incorporating talent development
Ideas For Implementation
Mark corporate milestones or celebrate company success
Invite World Vision to share at your platforms
Consider team-building in field communities
Teams can adopt World Vision suggested schemes, e.g. Healthy Lunch Challenges to benefit hungry children, crowdfunding through MyVision, etc. information provided upon request
CSR Program Planning | Contact Our Team in Singapore
Corporate social responsibility is a great way to motivate employees to do better, to give back and to be purposeful in the work they carry out in Singapore.
Employees, customers and business stakeholders today have become increasingly socially conscious, placing a premium on working for and spending their money with businesses that incorporate sustainable development plans into their company business model.  Having a corporate social responsibility program in place in your organisation not only has a positive impact on our social, economic and environmental landscape, but is a great way to motivate your employees to work hard so they can give back and be more purposeful in the work they do in Singapore
At World Vision, we believe that our CSR programs - ranging from supporting needy sectors to child sponsorship - can be meaningful for employees keen on getting involved with philanthropic work in Singapore. We want to work with like-minded companies to create positive social value through corporate social responsibility initiatives.
Get in touch with us for a discussion on how we can help the CSR plans for your business in Singapore.
Companies we work with
We are extremely thankful to the many businesses and corporates that support our work around the world. Our strategic relationships and corporate partners enable us to give hope to millions.