Restore degraded forests and landscapes in Ethiopia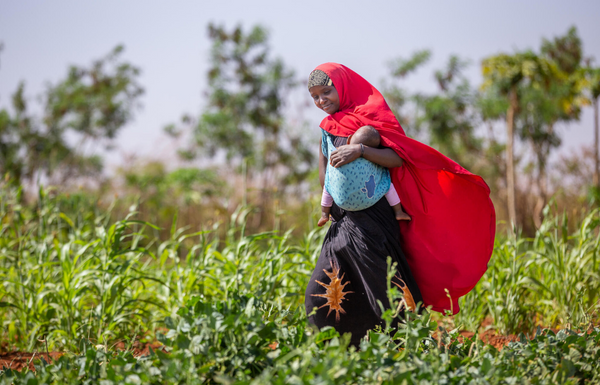 Nearly 4 million hectares of African forests are being cut down each year, at almost double the speed of the world's deforestation average. Deforestation worsens the impact of recurring drought, strong winds, high temperatures, infertile soils, pests, and diseases on crops and livestock. Combined with rapid population growth and poverty, these problems contributed to chronic hunger and periodic acute famine. 
Through Farmer Managed Natural Regeneration, a low-cost sustainable land restoration technique, poor subsistence farmers and communities suffering from the effects of degraded land and climate change can be empowered. This innovative technique:
Restores tree cover
Improves soil fertility and doubles crop yields
Increases fodder and shade for livestock
More wild foods for nutrition and education
More timber and firewood
As the environment thrives the people thrive. With increased income, families can enjoy an improved quality of life such as better nutrition for their children and also keep them in school. Your donations will help to
Engage and train the community on the need and importance of land restoration and strategies to manage the natural resources
Restore, rehabilitate, and conserve 1,931 hectares of degraded forests and lands in 5 villages, enabling to reduce of over 15,000 tonnes of carbon emissions per year
Establish and support 5 community nurseries to raise seedlings for planting
Train 275 households in climate-smart agriculture and provide them with improved fruit seedlings (avocado, mango, papaya, and bananas) and hand tools to improve farmer income, improve vegetation cover, and reduce land degradation
Goal: Restore 1,931 hectares of degraded forests and land = 3,608 football fields to benefit 3,150 households with better food security and livelihoods
For every $10, degraded land the size of 1 football field can be restored and regreened. 
Learn more about World Vision's ongoing efforts to fight the impact of climate change on vulnerable children.  
My Giving
My Giving is currently empty