Grow Resilience Through Environmentally-Friendly Abaca Value Chain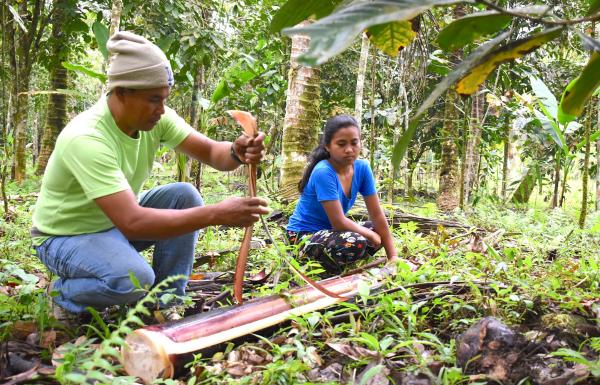 The Philippines is susceptible to disasters like typhoons and flooding. However, the local farming community in North Cotabato holds a viable solution to these climate change issues—abaca  The abaca plant absorbs carbon dioxide and its water-holding capacity prevents soil erosion, landslides, and floods, protecting the local community from disasters. Additionally, abaca fibers can be used to make biodegradable products like textiles, bags, and more—reducing the (plastic) wastes produced by daily mankind activities.
You can help to fight climate change and disasters by strengthening the Abaca value chain. Train indigenous farmers in environmentally-friendly farming practices (e.g. stopping slash and burn), provide quality Abaca seeds for planting, and boost supplementary incomes by training the local community to produce eco-friendly abaca products like bags, hats, and placemats.
Goal: Plant 80,000 abaca tree seedlings so that 200 farming households have increased resilience against floods and landslides
Learn more about World Vision's ongoing efforts to fight the impact of climate change on vulnerable children.  
My Giving
My Giving is currently empty