Break the cycle of malnutrition in Laos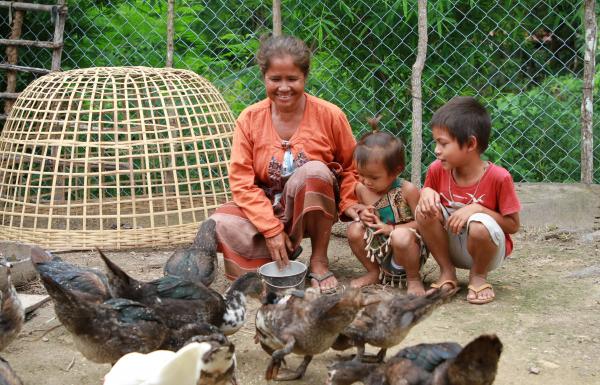 A proper balance of nutrients is especially critical in a child's early years. Chronic malnutrition can have long-lasting negative effects on their mental and physical growth, limiting their development in life and perpetuating a cycle of intergenerational poverty in their families.
Laos has one of the highest rates of child malnutrition in the Western Pacific Region with 1 in 3 children stunted. 
Root causes include a lack of access to a variety of nutrition-rich food among poor families, and poor child feeding and care practices.
World Vision aims to improve child nutrition and food security among vulnerable families in Soukhoma district in Laos.
Your donation will support this critical work to:
Conduct climate-smart Agriculture and Livestock training
Provide Home-Grown Feeding Resources (seeds and small animals to rear e.g. chicken, fish)
Provide Rain Harvesting technology for water for farming production
Train community facilitators on good child care and nutrition, and form Nurturing Care Groups to influence and educate parents on these
Encourage males to increase their roles and contribution in household and nutrition child-raising chores
My Giving
My Giving is currently empty