Lasting Gift of Microfinance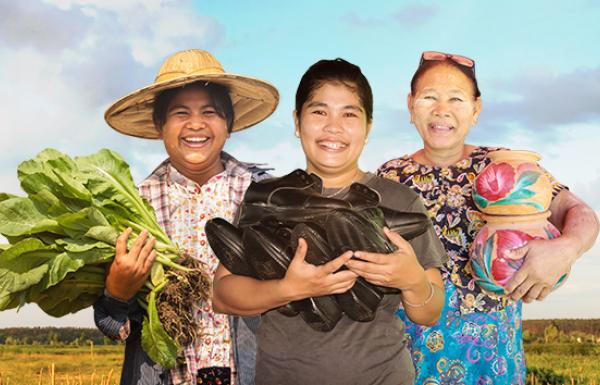 Men and women around the world are struggling because they don't have access to financial services, leaving them with limited income and job opportunities, creating uncertain futures for their families. When formalised banking services are not available, families frequently have to rely on loans from traditional moneylenders for their basic survival. However, the high interest rates charged by the traditional money lenders make it impossible for the poorest families to break even and move out of this cycle of exploitation. 
You can help vulnerable families break this cycle. Equip families with the lasting gift of low-cost microfinance like:
Small Business Loans: Empower women living on the edge of survival to own successful small businesses - running grocery stores, sewing, creating handcrafts, and more.
Agriculture Loans: Support a struggling family with farming necessities like drought-resistant seeds, hoes, fertilizer, irrigitation kits, and harvesting equipment so they have enough to eat and earn a living.
Education and child well-being loans: Help to keep a child in school by supporting their school fees, uniforms or books, or even help them build a house to have a shelter over their heads!
When you equip a vulnerable family with microfinance, you are helping them to make money to feed, clothe, and educate their children. As loans are repaid, funds are used to provide loans for other families. Your gift keeps on giving, and giving and giving. 
Click here to learn more about microfinance and/or to fund a specific entrepreneur. 
My Giving
My Giving is currently empty