Fight Climate Change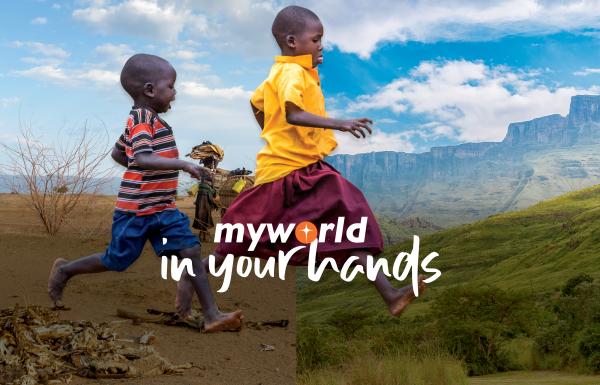 You can bring hope to a generation of children who are, for the first time, growing up in a world far more dangerous and uncertain as a result of climate change.
Climate change has a face - it is the face of a child whose home has been destroyed by disasters, it is the face of a mother who cannot find food for her children, and it is the face of a community fighting for their livelihoods.
The poorest and most vulnerable, especially children, are disproportionately affected by climate change. Living in the most vulnerable areas, like low-lying lands prone to flooding, or vulnerable coastal zones, they are often most at risk of climate-related impacts. While they contribute the least to climate change, they are key to its fight. With a vast majority of vulnerable people living close to nature and making their living from their environments, they can drive and implement innovative eco-friendly solutions. When the environment the poor live in thrives, the communities thrive. Find out more about our climate action. 
As a co-inhabitant of this earth, we can take action now to fight the effects of climate change. What we do now can help dramatically reduce the number of vulnerable children affected by this global crisis in the coming decades. Donate to support our efforts to fight climate change and help children grow up in a more sustainable environment. Together. we can safeguard the children's futures and protect our natural environment by:
Restoring our planet through planting trees and rehabilitating degraded lands (Eg: Planting & Protecting trees in Ethiopia to improve soil fertility, waterways, and food production)
Together we can restore 1,931 hectares of land = 3,608 football fields to benefit 3,150 households with better food security and livelihoods
Reducing carbon emissions by using

clean cookstoves

(Eg: Decreasing the use of firewood to combat indoor air pollution in households in Ethiopia)
Together we can empower 250 women across 250 households to combat indoor pollution reducing 250 tonnes of CO2 emissions. Each clean cookstove will reduce about 1 tonne of CO2 emissions per household which is equivalent to a one-way flight from Singapore to San Francisco
Reducing carbon emissions by using solar power (Eg: Tackling unstable electricity with solar power and decreasing the use of coal to prevent air pollution and improve learning environments in schools in Vietnam)
Together we can install 54 solar panels so 1,060 children in 3 schools can have a safe, healthy and conducive environment to learn and grow
Combating plastic pollution and reducing plastic waste by repurposing plastics (Eg: Converting plastics into polyfloss which can be used in roof insulation in schools in Nepal to keep children safe from harsh weather conditions)
Together we can give a new life to 55,150 plastic water bottles (500ml) which can reroof 25 classrooms for 191 students 
Empowering children and families to cope with the effects of climate change by

creating a circular economy 

(Eg: Farming Abaca in the Philippines for primary income and converting its waste byproducts into eco-friendly biodegradable products as a source of secondary livelihood)
Together we can plant 80,000 abaca tree seedlings so 200 farming households have a lower disaster risks and increased resilience against floods and landslides 
My Giving
My Giving is currently empty