Tears of Joy from Being Chosen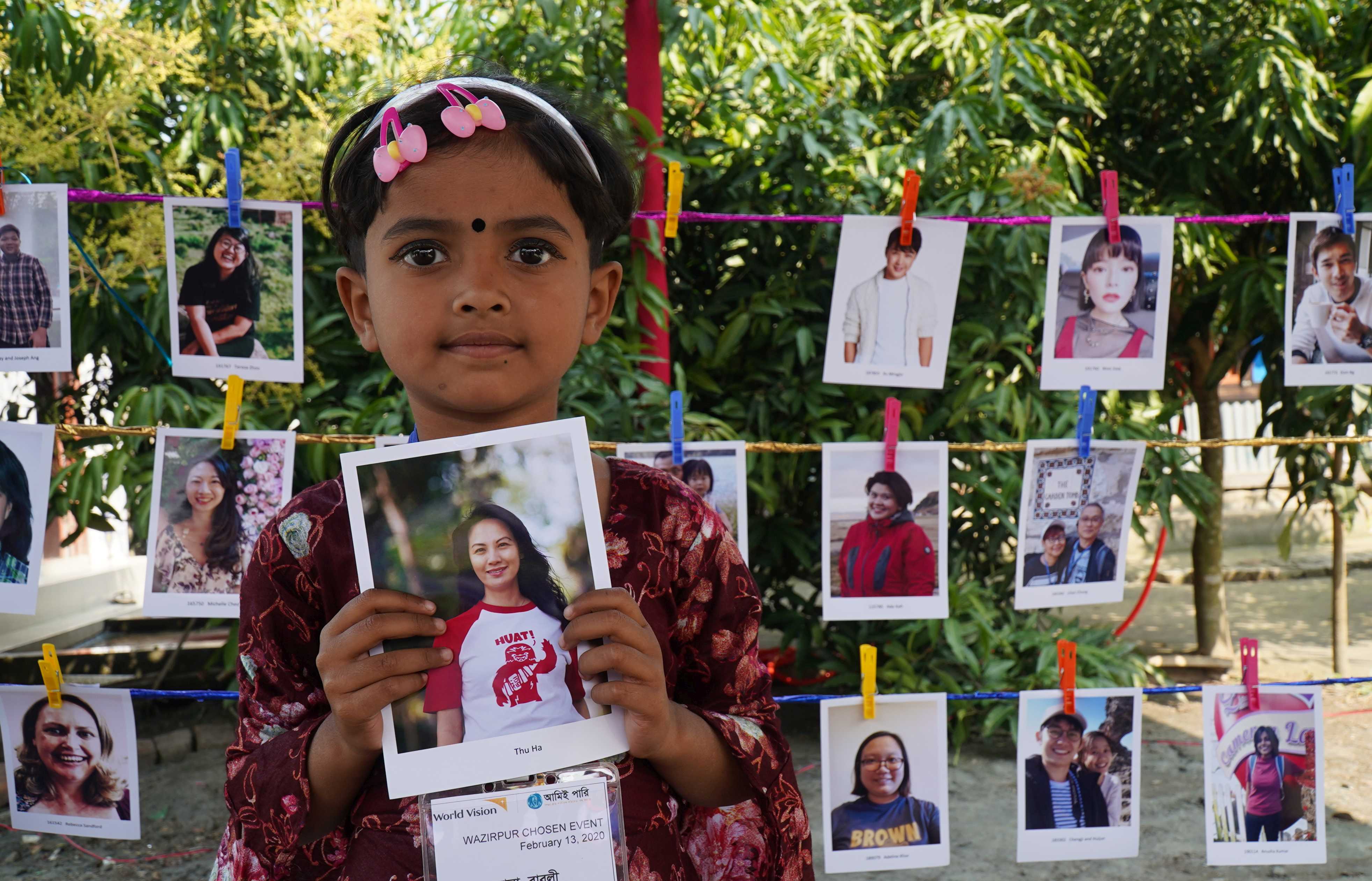 As a working mother with three children, Thu Ha's heart for children has inspired her to give generously to World Vision's causes and she volunteers her time and talents with World Vision's Women of Vision group.
When she was introduced to World Vision's Chosen initiative, she was delighted with the news as this meant she no longer had to choose a child because it has been something she struggles with. Instead, she would be the one that was chosen.
"I remember trying to find my most presentable photo so someone would pick me" she laughs. "I was really excited and anxious to see who picked me, I could finally understand how it felt like for a child waiting to be sponsored."
When Thu Ha first saw a picture of her new sponsored child Bably, she burst into tears. "I don't know why I started crying, maybe it was because she looked so innocent and beautiful in the photo, it's like seeing your own child, I felt extremely proud to be chosen by Bably."
Bably, a little 5-year-old girl chose Thu Ha as her sponsor because she thinks Thu Ha looks really nice in her photo. Her favourite colour is green and reading and writing makes her happy. Bably lives in a poor area in Bangladesh together with her parents.
Thu Ha's first child sponsorship started 18 years ago. "I've always wanted to sponsor more children ever since, but have put that thought away because I felt guilty when choosing one child over the other to sponsor."
However, this year she felt God tugging at her heart to give a little more. Together with her children, they then decided to choose a longest-waiting child on World Vision Singapore's website. "It must feel terrible not to be sponsored and chosen for such a long time," quipped Maria, Thu Ha's daughter. 
Children all around the world wait for a sponsor, a process that may take days, weeks or, unfortunately, even years.
Those who have not been connected with sponsors still benefit from World Vision's work in their communities, because the monthly gift from sponsors are pooled to fund programmes that lead to positive changes for everyone. World Vision takes pride in its community-focused solutions because for every child you help, four more children benefit too!
But without a sponsor, these children miss out on a relationship that can be profoundly life-changing.
The transformational and empowering elements of child sponsorship are now at a whole new level with Chosen.
With this new invitation to child sponsorship, the power to choose a sponsor is in the child's hands. They are empowered to make decisions on their own and connect with a sponsor of their choice without the long and uncertain wait. 
Find out more about Chosen or sign up to be #Chosen here.