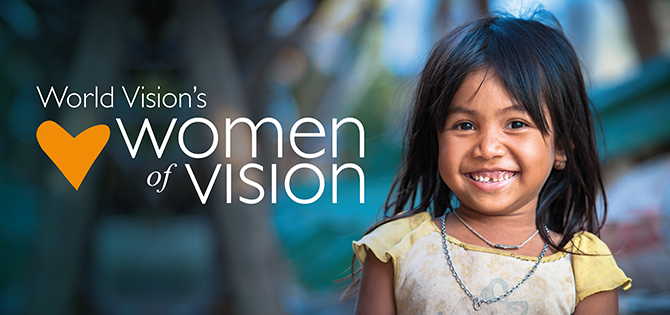 Women of Vision (WOV), a volunteer ministry of World Vision, is a partnership of women who are called to invest their time, intellect, compassion, creativity and finances to meet the needs of impoverished women and children.
As Women of Vision, we:
LEARN
Travel to visit World Vision projects that are combating the injustices faced by women and children around the world
Learn more about World Vision programmes through reports, books and film screenings
Advocate for issues affecting the poor and oppressed
ACT
Pray for the women and families in World Vision projects
Be part of a Women of Vision team (join or form one with 3-5 members)
Connect at gatherings with other Women of Vision
SHARE
Share expertise and talents
Support selected World Vision projects through personal giving and special events
Why Women?
"… in my opinion, the single most significant thing that can be done to cure extreme poverty is this: protect, educate, and nurture girls and women and provide them with equal rights and opportunities – educationally, economically, and socially."

Rich Stearns, President, World Vision USA
Author of The Hole in Our Gospel
In today's world where violence, poverty, hunger, political corruption, terrorism, torture, slavery, abuse and injustice threaten the security and dignity of human life, Women of Vision strives to unlock a better, more decent future for humanity. Join us!
Our Impact
Upcoming Events
For the year 2018, Women of Vision has decided to adopt the theme "Those Left Behind" - to speak of the plights of those who have been left behind economically. Low level incomes have long-lasing impact especially on children who find that they many no longer be able to attend school or who may be severely malnourished. World Vision works with those in economically disadvantages communities to teach them the skills to overcome their economic adversity. Join us for a year of meaningful activities to help advocate for issues affecting the poor and oppressed in the Philippines and other developing countries!
| Date | Day | Time | Details |
| --- | --- | --- | --- |
| 13 Jan 2018 | Sat | 2-4pm | Those Left Behind Advocacy Event |
| 3 Feb 2018 | Sat | 3-5pm | ItsRainingRaincoats Outreach Initiative |
| 4 Mar 2018 | Sun | 3-5pm | Planning Meeting for Antique Trip |
| 8 Apr 2018 | Sun | 3-7pm | Day Trip to Smith Marine Kelong |
| 28 Apr - 1 May 2018 | Sat - Tue | - | Trip to Antique, Philippines |
| 3 Jun 2018 | Sun | 3-5pm | Planning Meeting for Fundraiser Event |
| 1 Jul 2018 | Sun | 3-5pm | Planning Meeting for Fundraiser Event |
| 5 Aug 2018 | Sun | 3-5pm | Planning Meeting for Fundraiser Event |
| Sep 2018 | - | - | Fundraiser Event |
| 7 Oct 2018 | Sun | 3-5pm | Debrief and Team Building Session |
*Date, timings and activity are subject to change
All WOV members and/or first-timers who are interested to join WOV meetings and events are welcome!
To find out more, kindly contact Ms Faith Chua at 6922 0119 or faith.chua@worldvision.org.sg
Join Us
If you would like to sign up to be part of Women of Vision, please download the application form and email the completed form to wov@worldvision.org.sg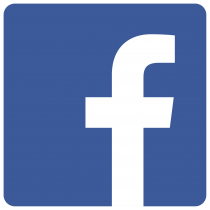 Like our page for updates!