Our Mothers, Our Heroes
This Mother's Day…
We salute the heroes in our lives: Mothers.
Recognise all she has done for you by transforming the life of a child in need in honour of her.
You can also spread the love and be an everyday hero for mothers and kids in warzones.
If you are a parent yourself, join us at Pulau Ubin on 19 May to nurture your kids into heroes for the less fortunate.
Honour Your Mum for Being Your Hero
Sponsor a child on behalf of your mum and receive a card to thank her for being your hero.
At the same time, you will also be giving one more mother an extraordinary gift by sponsoring her child. Your simple act of kindness can completely transform her life and lift her family out of poverty, providing them with nutritious food and educational support for her children to continue going to school.
Make a mother's day and change her child's future.

Be a Hero for Other Mothers and Their Kids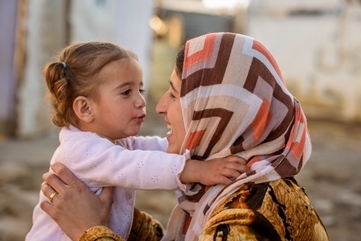 Send hope to a new mother struggling to give birth in a war zone in Syria. Wish both her and her baby well!
Your everyday heroism will help pregnant women and children through a mobile health clinic. In conflict zones, many expectant women and children have to travel long distances to access help, placing themselves at real risk of violence and abuse.
Make this Mothers' Day even more meaningful by sharing the gift of health with mothers and their struggling babies. Keep them safe, help them survive.

Help Your Kids Be Heroes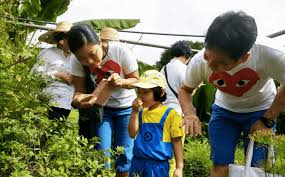 This May, to celebrate mothers and family, World Vision invites you to uncover more family treasures! Nurture your kids into heroes for the less fortunate as they step into the daily lives of families living in the poorest parts of the world.
Take part in child-friendly and engaging activities like building a water filter, looking for edible plants on Pulau Ubin, making organic pesticides, outdoor cooking and more!
Register by 12 May. Find out more below!