The Survival Fund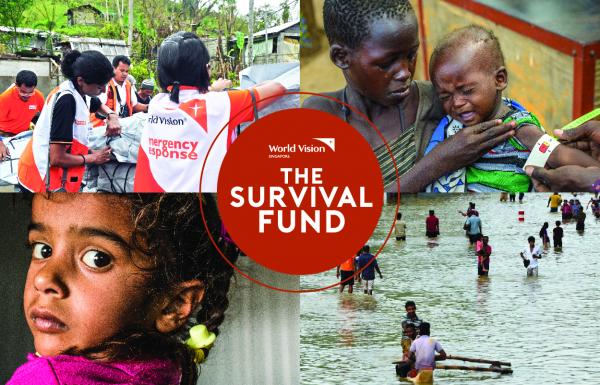 The Survival Fund is a disaster response fund that provides emergency aid to children and families in the immediate aftermath of catastrophes. These could be new disasters which are unforeseen, or protracted ongoing crises. In protracted crises, The Survival Fund helps to ensure that children are supported to recovery. Crucially, before disasters strike, World Vision also helps to prepare communities and build resilience to protect them and save more lives. Give to save lives today.
Spotlight areas of intervention
Syria crisis: Providing emergency healthcare to mothers and children in Syria and feeding programmes and psychosocial support to young child refugees in Jordan and Lebanon
Vietnam typhoons: Saving the lives of impoverished children and families who live in makeshift fly-away homes during typhoon season, by building a typhoon evacuation shelter as safe refuge
Ethiopia drought: Helping farmers to survive extreme weather by equipping them to thrive amidst climate change before the next disaster
The Survival Fund could also save lives and provide quicker humanitarian relief to sporadic disasters arising tomorrow.
To learn more about The Survival Fund, click here.
My Giving
My Giving is currently empty