The Survival Fund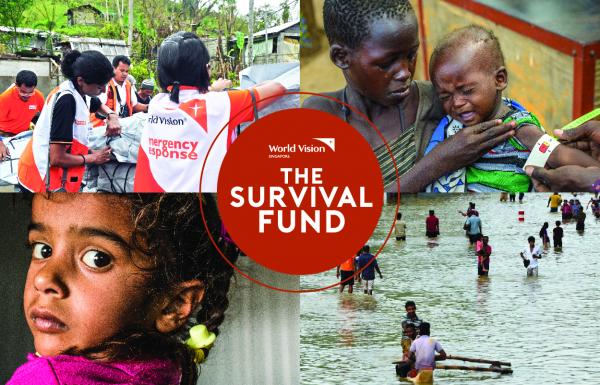 The Survival Fund is a disaster response fund that provides emergency aid to children and families in the immediate aftermath of catastrophes. Give to save lives today.
Spotlight areas of relief and response
Typhoon Mangkhut, Philippines
Lombok Earthquake
Myanmar Floods
Laos Floods
Syria Crisis
Vietnam Typhoons
Ethiopia Drought
In emergency relief situations such as the aftermath of Typhoon Mangkhut in the Philippines, Lombok earthquake and Myanmar and Laos floods, World Vision is providing urgent support through food aid, clean drinking water, hygiene kits and shelter support. For more information, please click here.
My Giving
My Giving is currently empty