The Survival Fund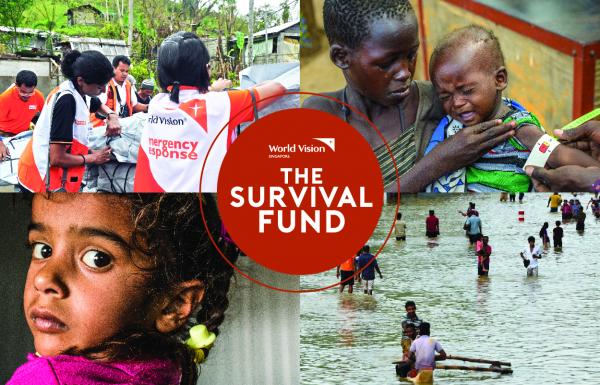 The Survival Fund is a disaster response fund that provides emergency aid to children and families in the immediate aftermath of catastrophes. Give to save lives today.
For disaster-prone communities, World Vision builds resilience and prepares them before the next disaster hits. This saves lives even before they are lost.
In post-disaster communities, World Vision commits to journeying with them to full recovery before leaving the area. 
 
Monthly gifts help us to reach out to disaster-vulnerable communities worldwide on a more regular basis. Select $50 monthly to allow us to help more communities before disasters strike, and on a more regular basis for greater impact.
For the latest updates on the disasters we are responding to, click here.
My Giving
My Giving is currently empty