The Survival Fund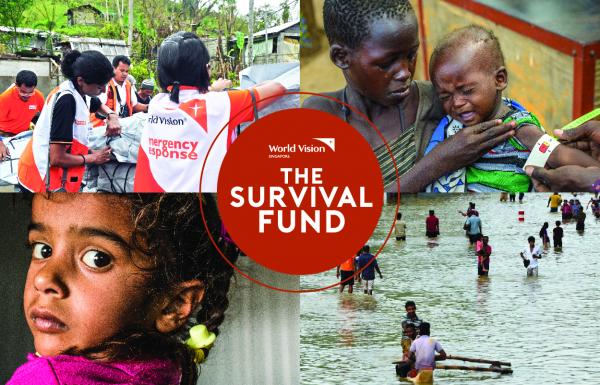 The Survival Fund is a disaster response fund that provides emergency aid to children and families in the immediate aftermath of catastrophes. Give to save lives today.
In emergency relief situations such as the aftermath of the earthquake and tsunami in Sulawesi and Typhoon Mangkhut in the Philippines, World Vision is providing urgent support through food aid, clean drinking water, hygiene kits and shelter support.
For disaster-prone communities, World Vision builds resilience and prepares them before the next disaster hits. This saves lives even before they are lost.
In post-disaster communities, World Vision commits to journeying with them to full recovery before leaving the area. 
 
Monthly gifts help us to reach out to disaster-vulnerable communities worldwide on a more regular basis. Select $50 monthly to allow us to help more communities before disasters strike, and on a more regular basis for greater impact.
Contribute and Gift a Lifesaver Hamper for the New Year!
Lifesaver Hamper - $2,000
Your pledge can save children's lives and goes towards: 
•    A share of feeding malnourished refugee mothers and infants with little access to food in Bangladesh
•    A share of protecting hillslope farms from being washed away in the next typhoon in the Philippines
•    A share of stocking up food and water supplies before the next El Nino in Kenya
•    A share of rushing emergency aid in the crucial 48 hours after the next disaster strikes!
 
My Giving
My Giving is currently empty