Dispelling common myths about child sponsorship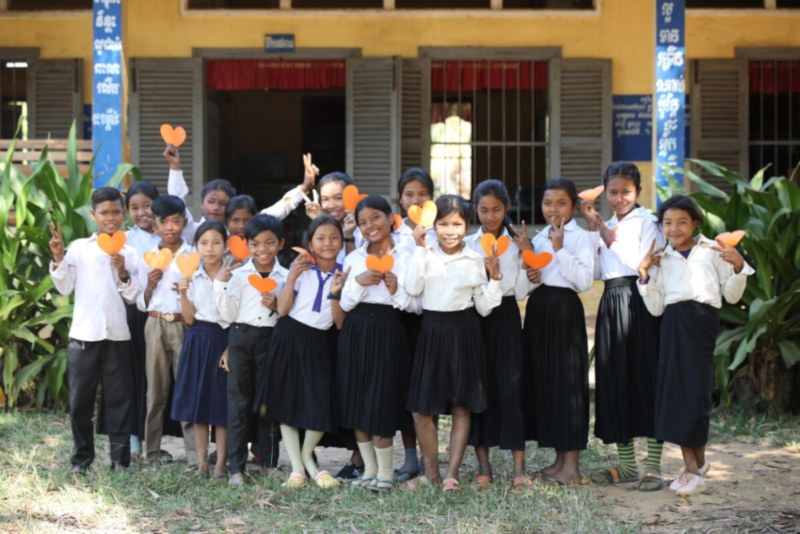 What exactly is child sponsorship? Is it legitimate? Does it help the children? Is it ethical or effective? 
Child sponsorship can come across as an enigma for some and we get it! 
While in reality, it can be a life-changing experience for sponsor and sponsored child, committing a monthly donation towards a child you've never met in another country is a huge decision! Whether you're thinking of becoming a sponsor or simply satisfying your curiosity we're here to clear the air on some common child sponsorship misconceptions!  
The children in child sponsorship programmes are fake.
Every child in our programme is as real as you and me.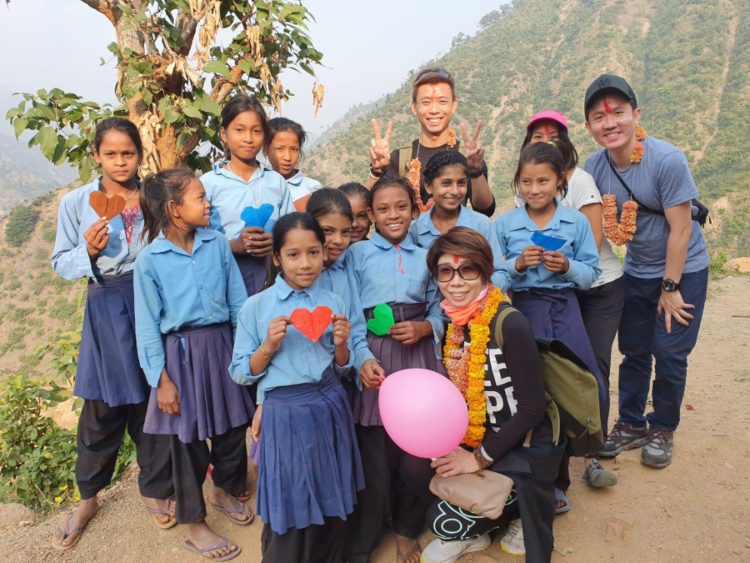 These are vulnerable children are handpicked by community leaders and World Vision staff, to be part of the programme. While it is true that the entire or at least a majority of the community is suffering from poverty, these community leaders have a better understanding of which families require more urgent and in-depth aid. 
This allows the most vulnerable children to be up for sponsorship as soon as possible. Additionally, when a child is sponsored, they are exclusively paired with one sponsor!   
World Vision child sponsorship programme believes in the importance of forging sponsor-sponsored child friendships! As their only sponsor, you'll get to establish and share a bond with them unlike any other! More often than not, this extraordinary bond is what helps a child overcome tough times. 
See how meaningful a sponsor-sponsored child friendship is
The children in the photos look well, they are not struggling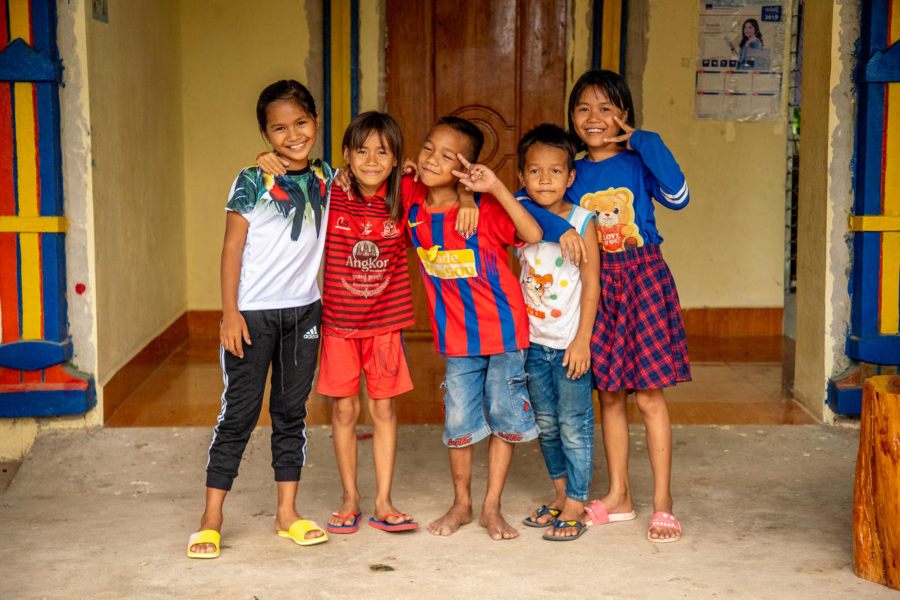 World Vision believes that every human has a right to their dignity, regardless of their situation. World Vision does not practice portraying our beneficiaries as helpless victims. Our work reflects the love and respect for every individual we serve. In fact, one important aspect of our child sponsorship programme is focused on empowering children to be agents of change through child clubs. 
As our vision states, "Our vision for every child, life in all its fullness; Our prayer for every heart, the will to make it so."
All photographs, videos and stories from World Vision give a glimpse of children living life in all its fullness. 
All media released from World Vision is also done with permission from the subjects.
Discover how a child club leader prevented a child marriage   
It is only feel-good stories, there is no evidence of impact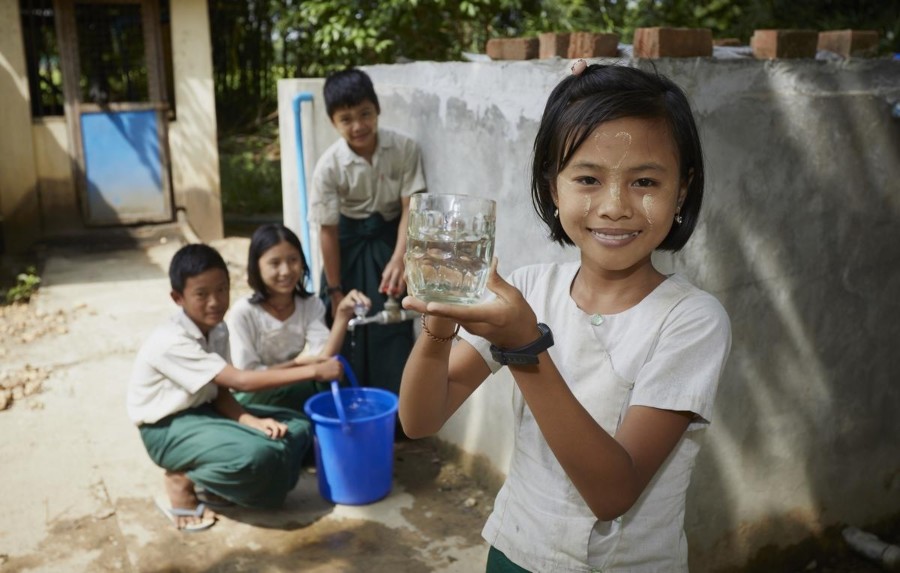 The feel-good stories you hear from us double as a testament to the impact we've made!
To ensure the effectiveness of our programmes and interventions, World Vision measures the outcomes of all our projects. The results are then compiled and aggregated at a national, regional and global level for benchmarking. 
Curious about our global impact and claims? Click here
We also constantly monitor the well-being of the children in our care, in order not to lose sight of our commitment to the children. These results are shared with sponsors and donors in the Annual Progress Report. Additionally, at the end of each Area Programme, sponsors will also receive a Phase-Out Report which summaries the improvements that were made in the community over the years.  
Child sponsorship creates dependencies
World Vision's child sponsorship programme was designed to guide communities towards self-sustainability while tackling the roots of poverty, as much possible.
Before we enter a community, World Vision conducts a thorough assessment; to identify the most pressing needs and devises an action plan that addresses them. This plan is also constantly reviewed to ensure needs and goals are being met. As the community evolves to take the lead towards the path of self-sustainability, World Vision gradually removes ourselves from the community.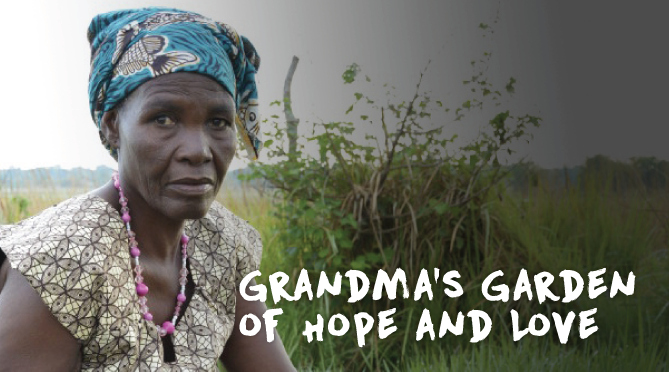 "Knowledge is better than cash or food. Free money is only good if you have the knowledge to multiply it and bring an end to the suffering in your home. With the right knowledge, I was able to start a small backyard garden which gave me an income as people bought my vegetables," Elizabeth, who has a grandchild in the child sponsorship programme.
Read the rest of Elizabeth's story
My sponsorship of one child won't create a significant difference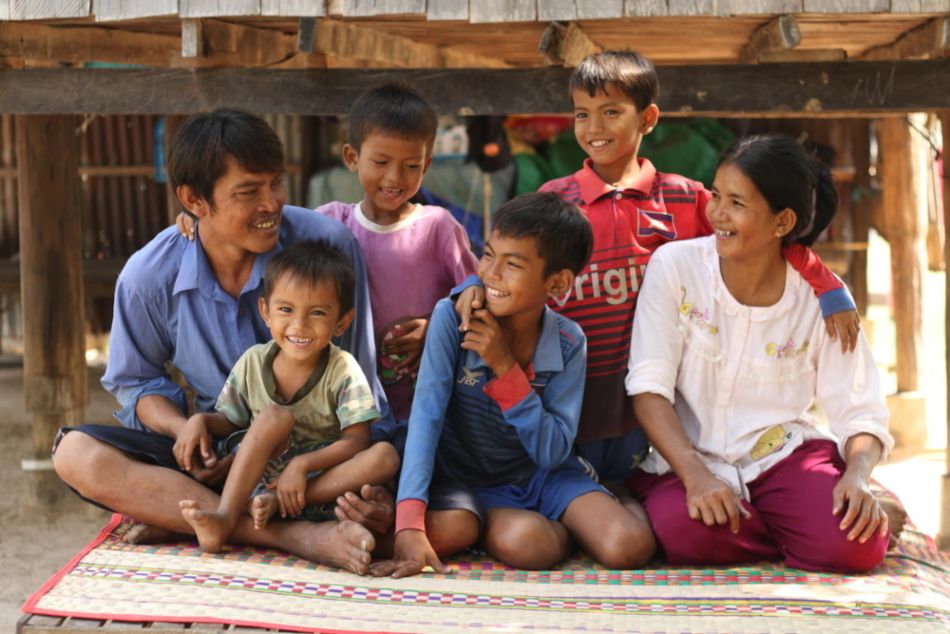 When you sponsor a child, you gift them with hope for a future, change the circumstances for their family and support FOUR more children. 
In a nutshell, your sponsorship of one child will make a tremendous difference in several lives!
Letters, photographs and gifts from sponsors are also meaningful tokens and reminders of love for these children and are known to help them overcome tough times.
Watch how a child's life was drastically changed through sponsorship 
Child sponsorship is a long-term "binding contract"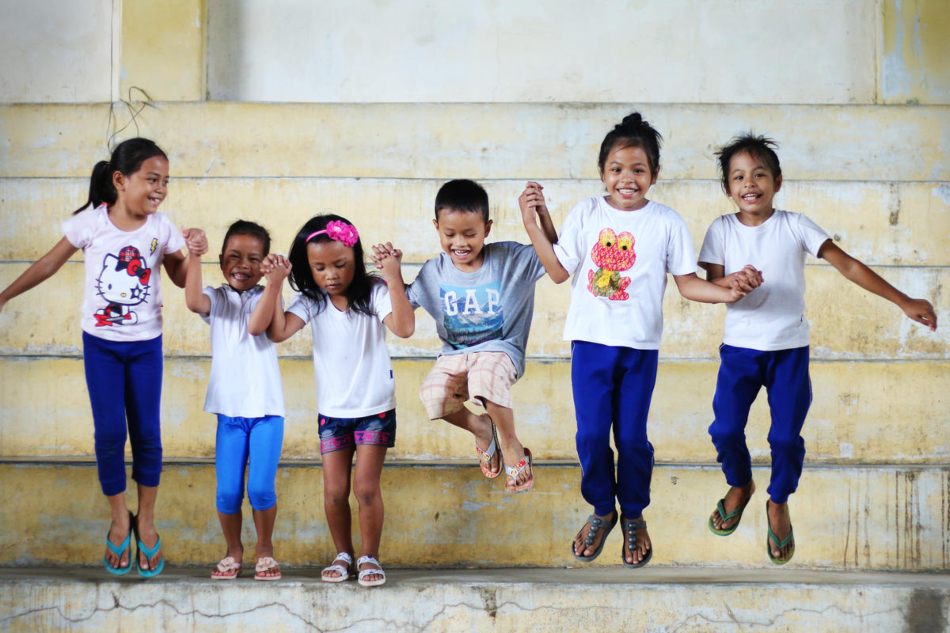 World Vision's stays with a community for about 10 to 15 years to transform and guide the community towards self-sufficiency. We ensure that infrastructure and knowledge are transferred to the community members when we leave. 
While we encourage and hope for sponsors to journey with their sponsored child until the end of the programme, it is not compulsory.
As a sponsor, you may decide to end your sponsorship at any point. World Vision understands that there are varying circumstances that may lead to the ending of one's sponsorship. We continue to find new child sponsors as existing child sponsors withdraw their sponsorships. Even if you have stopped your sponsorship, you can take heart that you have made an impact and was part of a child's transformational journey. 
Regardless of your duration as a sponsor, your support is important and meaningful.
Child Sponsorship is expensive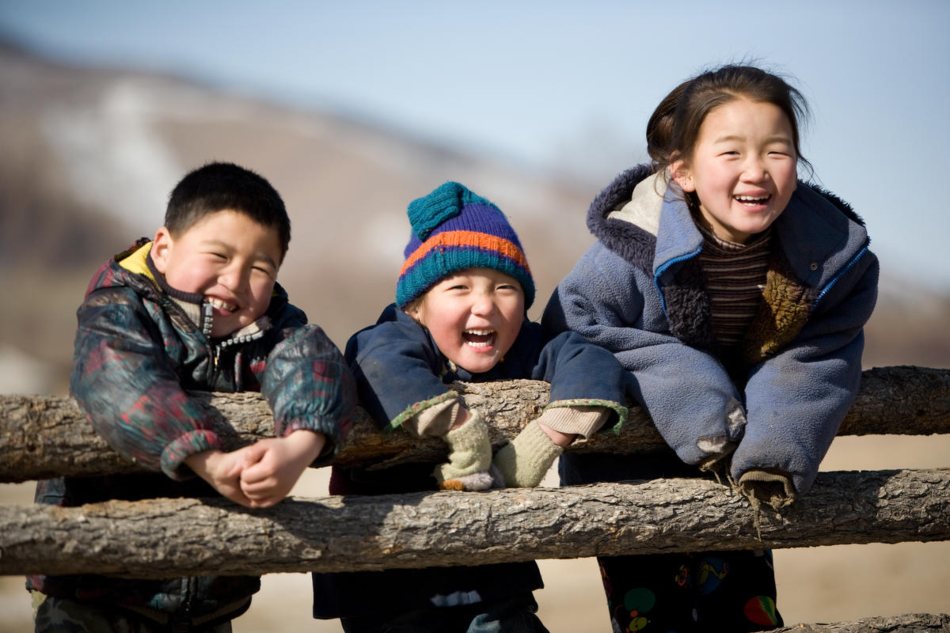 A monthly contribution can be daunting and may seem like a high-priced commitment. At World Vision Singapore, you can sponsor a child at $45/month. 
To put it into perspective, you have the power to make a big impact in the life of one child at $1.50/day! 
This rate was determined from the average Singaporean's level of income and cost of living; enabling everyone to play a part. 
Find out what $45/month can do for a child.
The money is used to fund the organisation and not for the children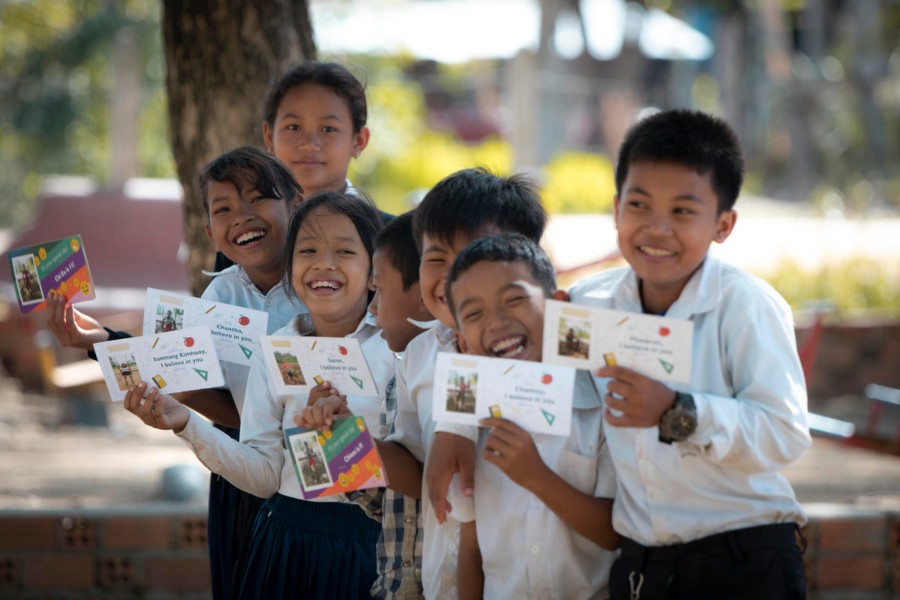 According to Singapore's charity regulations, the total expenses incurred due to public fundraising appeals in a year must not exceed 30% of the total donations collected. At World Vision, our stewardship mandate is that our costs should not exceed 20% of all donations received.
That means for every one dollar donated, at least 80 cents is channelled towards our beneficiaries.
In the last few years, World Vision Singapore has kept its expenses to about 16% to 17%. For further accountability, the organisation is audited by both external and independent auditors while an internal audit is conducted in all country offices where your donations are funnelled.
Find out more about our financial accountability
 
Sponsored children only receive a small percentage of the fees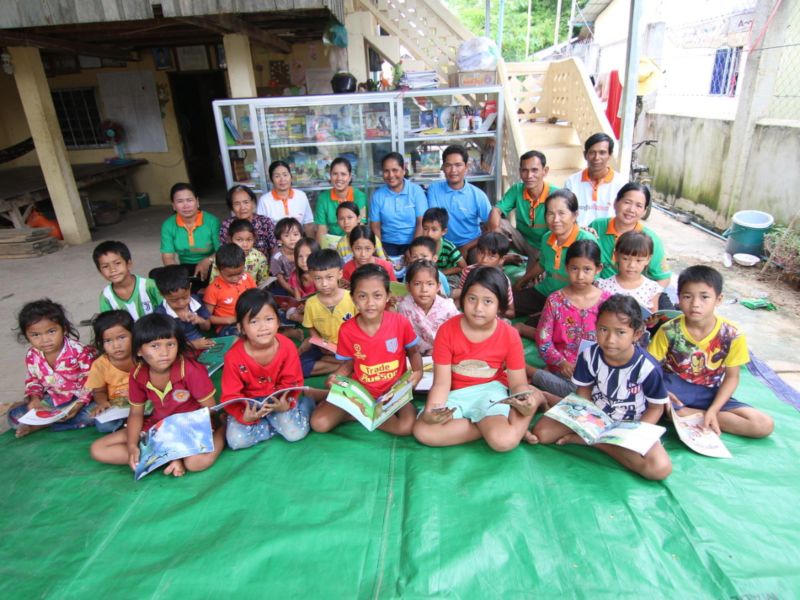 Now that you know how World Vision utilises the funds, there's something else you should know.
The children do not directly receive money from World Vision.
As an organisation, we cannot guarantee that cash-handouts will be helpful in the long run. Furthermore, cash-handouts may create dependencies on charity organisations.
Through our decades of experience, we have learned that holistic community-based solutions are considerably more effective and sustainable in transforming children's lives.
Your contributions create a double-impact when both the child and his/her community are empowered to transform their lives from the pooled resources from all our sponsors as we invest in community-focused interventions that are far more sustainable in the long term like building water systems, libraries and conducting workshops that can impact more than just the sponsored children.
As the community develops, so does the well-being of the children. 
Watch how and why World Vision's methodology works
Sponsorship is a way to push religion onto communities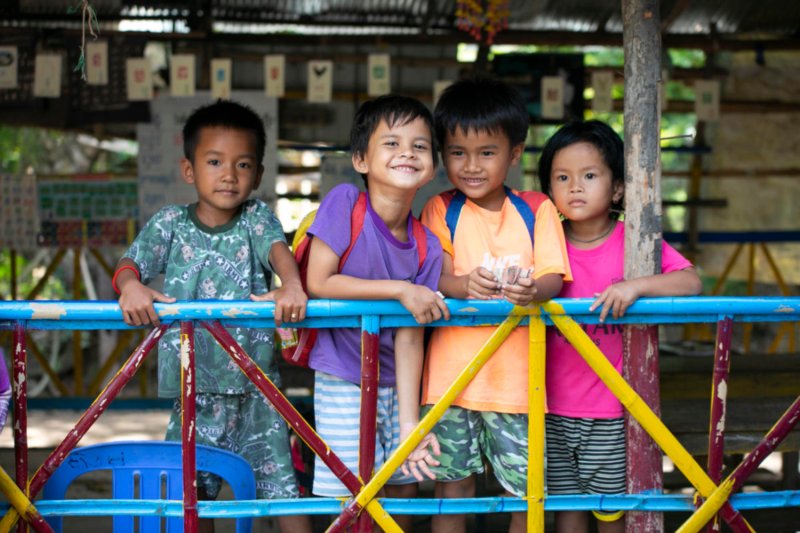 While World Vision is a Christian organisation, we are not an evangelistic agency.
World Vision does not proselytize. We do not demand that people hear any religious message or convert to Christianity before, during or after receiving assistance. Instead, we are inspired by Christian values, integrating them in our relief, development and advocacy works. We believe in the inestimable value of every person regardless of gender, race, age, nationality, (dis)ability, religion, or socioeconomic status. 
We work incarnationally as Christ did in hostile, challenging, or fragile contexts, including countries where Christians are a minority. We witness through our character, actions, friendships,s, intentional conversations, friendships, personal testimonies of changed lives and clear Christian identity. 
The primary focus of our work is addressing the immediate and long-term development needs of communities, particularly the most vulnerable. We respond to these needs regardless of the religion or beliefs of a community or individual community members.
Still not convinced? Sponsor a child and experience, first-hand, the joys of being a child sponsor or join us on a trip and see the needs and impact for yourself! Have more questions? Read our FAQs or contact us at enquiries@worldvision.org.sg.