Grandma's Garden of Hope and Love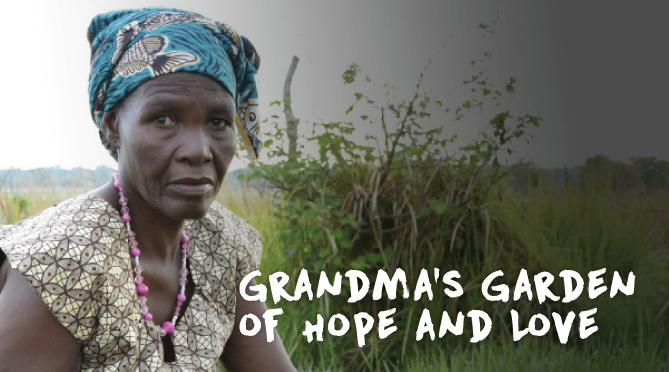 "Since the demise of my husband more than five years ago, I struggled with life – I could not adequately provide for my children. Most of them dropped out of school because I could not afford it," says Elizabeth, 65, widow and mother to seven children.
None of her children has completed their education and has only odd jobs and informal employment. Additionally, Elizabeth has to provide for her growing number of grandchildren.
"It was a huge burden for me to provide them with food, clothes, groceries and school requirements," she explains.
Amidst the struggles faced by these three generations, hope came when her grand-children got sponsored. As the guardian of a sponsored child, Elizabeth was included in livelihood training programmes. She was equipped with the knowledge to be a good farmer, hygiene promoter, child-minder and caregiver.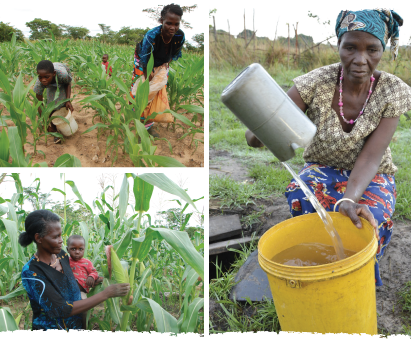 "Knowledge is better than cash or food.  Free money is only good if you have the knowledge to multiply it and bring an end to the suffering in your home. With the right knowledge, I was able to start a small backyard garden which gave me an income as people bought my vegetables," Elizabeth elaborates.
She learnt to save her extra income and take small loans from the village savings group. With the increase in savings and incomes, she bought farm inputs for her maize field and started a much bigger garden.
Life has changed for Elizabeth and the benefits are trickling down to her family. The income and loans have enabled her to send her grandchildren back to school.
Her granddaughter, Esther, is thankful to be a sponsored child and wants to become a nurse one day.
"I know my grandmother is able to support my education because of her garden and field. When she sells vegetables and maize, she buys me books, pens, pencils and uniforms!" Esther chirped.