Sudan Crisis and Migration Emergency Response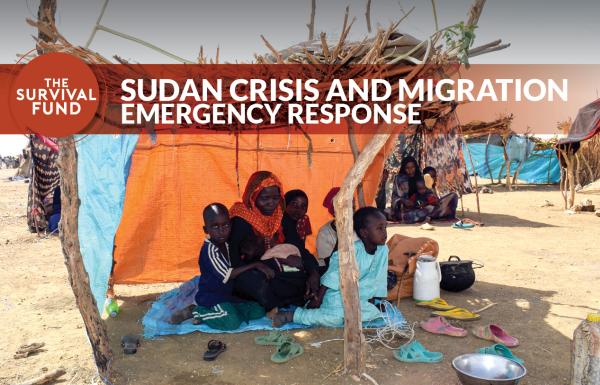 Sudan has been descending into a civil war since fighting between the Sudanese National Army and a well-armed Rapid Support Force (RSF) paramilitary group broke out on 15th April 2023 in the capital of Khartoum. The ongoing fighting has largely affected civilians, including children. Thousands of people have been forced into migration within the country and outside the country (e.g. Chad, Central African Republic, South Sudan, Ethiopia) to seek protection and safety. More than 2,243,000 people have been displaced since the conflict broke out, with more than half a million children being impacted.
The escalating violence throughout Sudan is putting the lives of innocent civilians, particularly women and children, at risk. On 25 April, RSF seized control of a national health lab in Khartoum that held biological materials including polio, measles, and cholera isolates, and the group had ejected all of the technicians.
World Vision is on the ground in South Sudan supporting refugees who are fleeing across the borders. In South Sudan, the UN reported the arrival of over 110,900 refugees and returnees making it one of the most severely affected neighbouring countries, with numbers anticipated to increase significantly over the coming days and months.
South Sudan has already been experiencing a hunger crisis prior to the Sudan conflict which is expected to exacerbate vulnerabilities. World Vision is actively scaling up our response in accordance with the needs identified. You can help crisis-affected children and their families by providing
$50 can provide 560L of safe drinking water to affected refugees
$270 can provide 4 multi-purpose cash vouchers (e.g. for food) to affected refugees 
$540 can provide 6 emergency kits (e.g. hygiene, clothing, bedding) for survivors 
$1000 can provide 2 emergency shelters to vulnerable refugees 
$1500 can establish a child-friendly space where children can receive psychosocial support  
Right now, your support means care and protection for children affected by the Sudan crisis. Save lives now.
My Giving
My Giving is currently empty