Middle East Crisis Response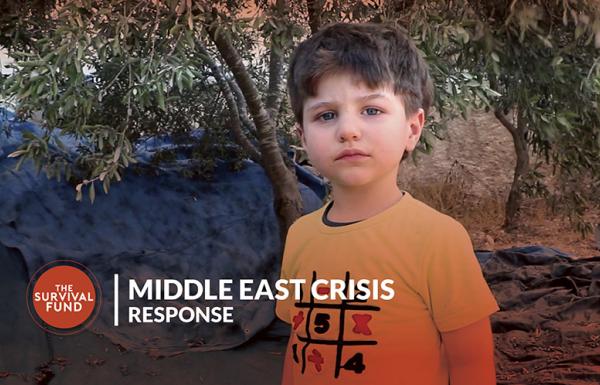 The ongoing crisis in the Middle East is having an unprecedented impact on children in the region. World Vision is responding to the emergency needs of the most vulnerable children and families in the West Bank and Lebanon, where the escalation of violence has led to casualties, damage to schools and homes, the disruption of education, and displacement.
World Vision has been supporting children and families in the West Bank and Lebanon for over 45 years, during which we have provided essential aid and protection to communities affected by previous outbreaks of violence. We will adapt and scale up our emergency response as the situation evolves, always targeting areas of greatest need and maintaining a focus on children.
Save lives now. You can help children and families caught in the crossfire of this conflict by:
Providing rapid emergency supplies to help families replace essential items after losing their homes, including clothing as winter approaches.
Providing essential items to displaced families, including food, hygiene kits, and mattresses.
Providing psychosocial support to children experiencing anxiety and distress due to the escalation of violence, and equipping parents to support their children's emotional needs.
Preparing communities for emergencies with critical supplies, such as first aid kits and fire extinguishers, as well as training in disaster risk reduction.
Constructing and rehabilitating safe community spaces where interventions for the well-being of children and caregivers can take place.
Educational materials for children whose education has been disrupted by displacement.
As the situation on the ground is very fluid and evolving quickly, we seek your kind understanding that your donation may be channelled to our general pool of funds for disaster relief instead if emergency response plans for the Middle East Crisis need to be suspended indefinitely. If you have any concerns, please feel free to get in touch with us.
My Giving
My Giving is currently empty