Vietnam: An Inspirational Trip
It has been an enriching and impactful 8 days with World Vision on this sponsors trip to Vietnam. The team comprised of 15 like-minded Singaporeans. 3 of us started the 1st 2 days in Hanoi city and visited Blue Dragon, a World Vision's partner whose primary mission involves arduous work of rescuing street children in Hanoi. The rest of us joined the rest of the trip to Tien Lu Hung Yen, approximately 2 hours by bus from Hanoi, the objective was to visit the villages, schools and our sponsored children.
Hanoi City: Danger in the Streets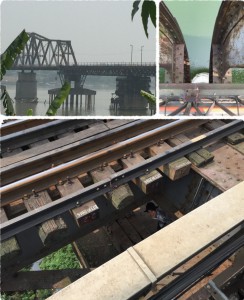 Children between 8 to 16 years old from the rural areas drop out of school and leave home to work in the city due to desperate needs (sickness, hunger, abuse, etc) at home. These children left home in hope for a better life for the family and themselves but not knowing the danger of child trafficking, sex trafficking, exploitation, paedophilia, drugs … in the city. These children sleep anywhere they can find a place to lay their head. They sleep on the gaps on the bridge where a turn of their bodies is a straight fall to the river or road.
It breaks my heart to learn child sexual abuse, paedophilia is on the rise and boys are as vulnerable as girls. Unfortunately there are no legal laws yet to protect boys from sexual abuse. In this visit, I was able to understand better the programs run in the centre to help these children and their families. Providing shelter, education, vocational training and part-time work arrangements.
I am especially encouraged by the team of passionate counsellors who provide 24X7 care and love for these children. More heartening, World Vision's work has reaped success stories, one of whom I have the privilege to meet is Nam, an ex-street kid who is now an award winning chef. I was honoured to be able to taste his signature dishes and listened to his inspiring story.
Tien Lu, Hung Yen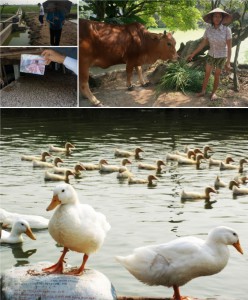 Tien Lu is an agriculture area comprising of 12 villages and currently funds are channelled to help 4 of the villages. The hope is to help current villages to be self-reliant and move on to the other 8 villages. Programs were introduced to improve agriculture in villages by providing an irrigation system to the paddy fields, cow raising, duck rearing and mushroom farming. Roads were also built to improve transportation and toilets were built in households to improve the sanitary condition in the villages.
The team also spent a reasonable amount of time visiting schools and kindergartens. Playing games with the children, performing simple children dance songs and teaching local children English children song. We also joined in their group discussion on health awareness and participated in hand washing competition with them.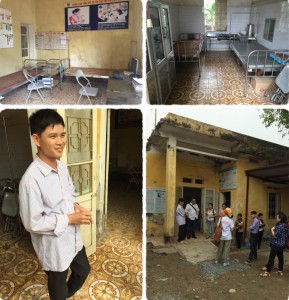 The group visited several households with various difficulties, like illness, finance, malnutrition, etc. We thank God there was a doctor in the team and his medication and profession came in handy while the rest showed gesture of love and kindness and some prayed. 3 of us visited the village clinic, we were standing outside the clinic listening to the doctor and nurses on how the clinic operates and their plans to add more rooms to handle emergencies, delivery and etc but due to lack of funds the plan was shelved. Top 2 pictures show the 2 rooms in the clinic and the young man on the left is the doctor from the clinic. To me this clinic looks run down but at least it's functional.
Meeting our Sponsored Child/Children
The most heart-warming part of this trip was the sponsors/child meet up session. The group got to meet with the child they have been sponsoring for the 1st time. How we hope God could just stop the clock from ticking so that we could have more time to know the child and family!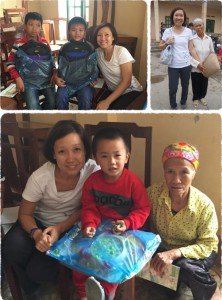 My 3 sponsored children! Yes all boys! Unlike the rest I visited Tien Lu without any sponsorship but ended the trip with 3 new sponsored children. It was from this trip that I've learnt the cycle of poverty and felt compelled to do something within my own means to help.
Due to circumstances, these boys were taken care by grandparents. My deepest impression was Granny's hugs and understanding love – the universal language. Since I do not speak Vietnamese and often words get lost in translation. I felt led to hug the Grannies and it brought tears and comfort to them. Just a hug of love has spoken what all that needs to be said. The power of love has never been so real to me and I am blessed to be able to share this love with Grannies.
This trip has changed my view of child sponsorship, it's not only giving money to help a community, it's also being the channel of hope to a family. 
Join the family of Child Sponsors and transform a child's life for good!