Türkiye-Syria Earthquake Victims Need Our Prayers And Support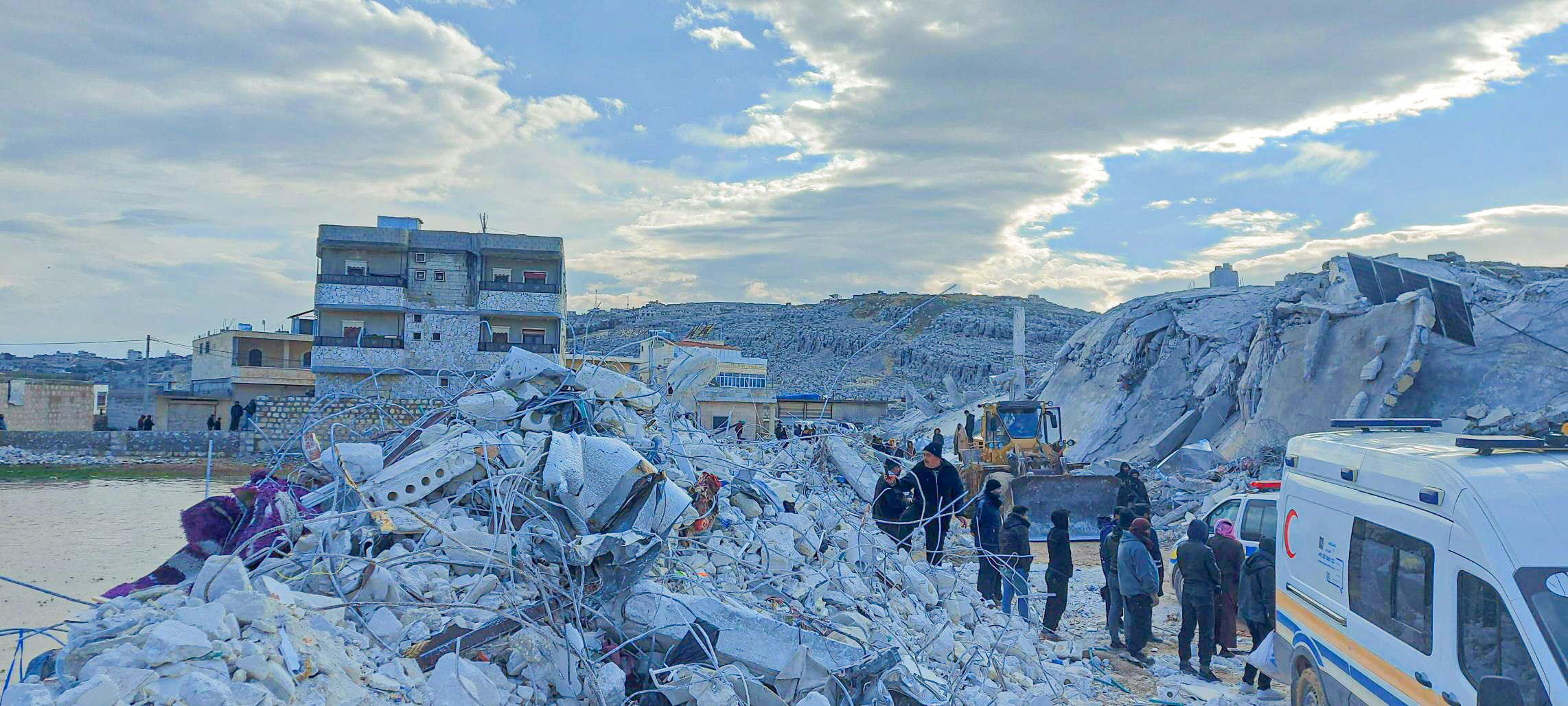 As we approach the end of the first week of emergency relief operations following the devastating earthquake in south-eastern Türkiye and northern Syria, please pray with us for all who have been affected:
The survival window for people trapped under the rubble of collapsed buildings is closing rapidly. Please pray that survivors who have yet to be pulled from the debris may be sustained and kept from further harm as they await rescue, and that they may be found and saved quickly. Please also pray for God's protection, sustenance, and direction upon search and rescue teams as they work through grim and gruelling conditions to save people trapped in the rubble and retrieve the bodies of those who have died.
The World Health Organisation has warned of a secondary disaster that may cause harm to more people than the initial disaster, as many people are having to survive out in the open in cold and snowy conditions, fearing the danger of returning to severely damaged homes. There have been major disruptions to the basics of life: water supplies, fuel, electricity, and communication infrastructure. Please pray for protection, provision, shelter, and warmth upon survivors who remain exposed to the elements.
Reaching people in quake-stricken regions of Syria with emergency aid has been particularly difficult. There is only one humanitarian aid corridor between Türkiye and Syria, and passage entries along the border were destroyed due to the earthquake. The affected regions are also in the midst of a conflict zone. Please pray that more inroads into parts of Syria that are in desperate need of help may become available, and that aid may be conveyed swiftly and safely to reach people in need.
The powerful earthquake's epicentre was near Nurdağı and Gaziantep, where millions of Syrian refugees live, just outside the regional capital. The quake added more misery along the border, an area beset by the nearly 12-year Syria conflict and refugee crisis. These children and families, who were already displaced by conflict, are exceptionally vulnerable in the wake of this earthquake, and are among the people prioritised in World Vision's emergency response. Please pray for strength, protection, shelter, and warmth upon Syrian refugees, who are stranded outdoors in freezing temperatures, and particularly for children who are at high risk of separation from their families, exploitation, and abuse.
Please pray for World Vision's emergency response team and our co-workers from other humanitarian organisations. May God sustain them, protect them, and keep them steadfast through the exhausting days of the relief effort. Please pray also for those among them who have been personally impacted by this disaster, including those who have lost their homes, and those whose loved ones have gone missing, have been injured, or have died.
To provide life-saving food, heating, shelter, and living supplies to earthquake victims, please prayerfully consider giving toward World Vision's emergency appeal.