Syria Refugee Crisis - The Scars of War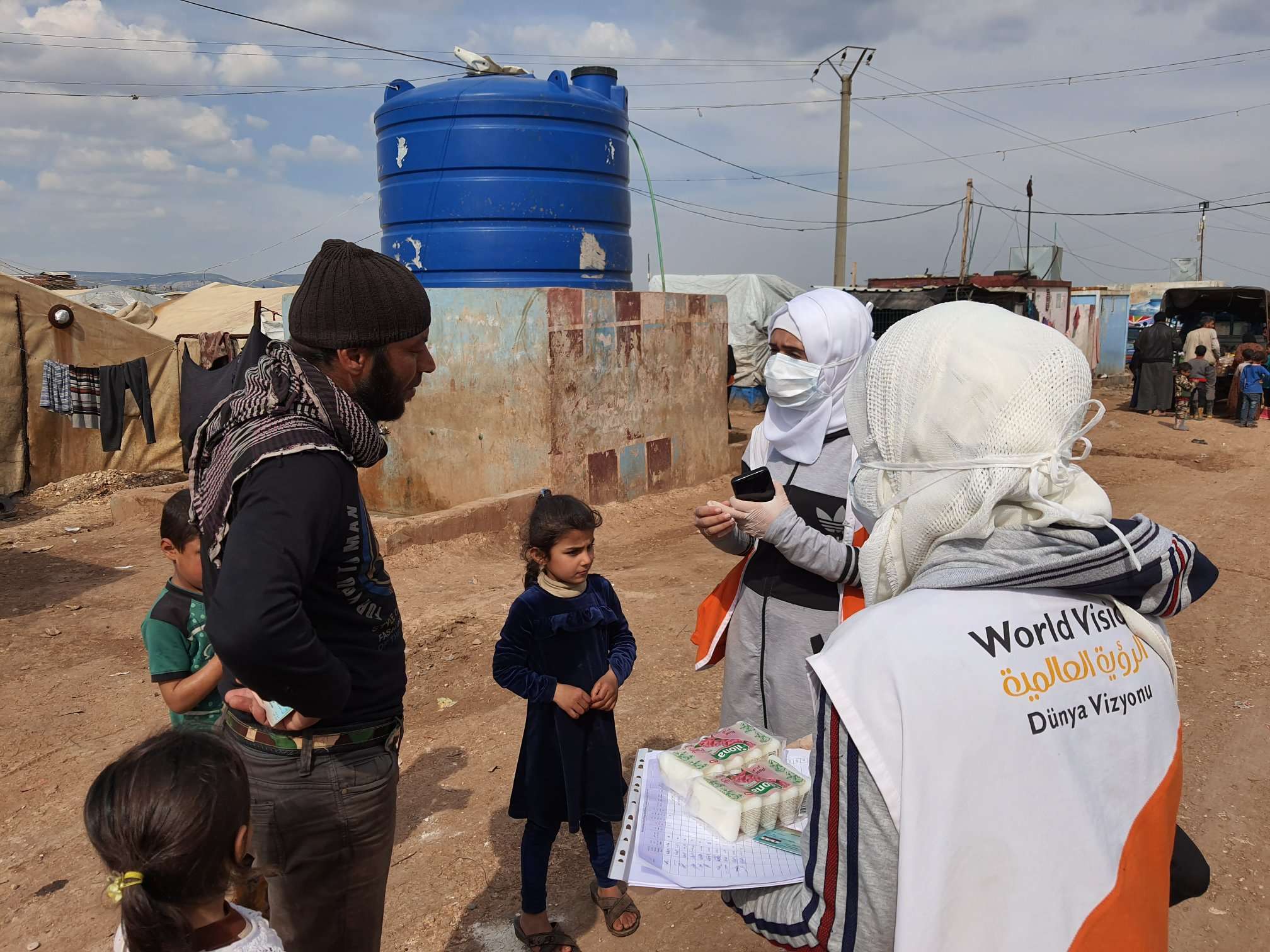 Ahlam was forced to flee her home in 2012 due to conflict, and began working as a humanitarian while living in a displacement camp in 2013.
"I have witnessed a lot of suffering in Idlib (Northwest of Syria) during this long conflict, but the last few months have been the worst yet. People have fled the military bombardment in massive numbers – sometimes tens of thousands in a day.
Recently, I was by the side of the road providing assistance to families who were escaping the fighting. A family came by on an old 3-wheel motorbike – a heavily pregnant woman sitting by her husband's side carrying a toddler, and three small children on the other side. They had just a few plastic bags of firewood and clothes with them, and the children looked terrified and exhausted. The husband told me that his wife had gone into labour as they fled under the bombardment, and was having contractions. They didn't know where they were going.
We helped find them a place in a shared room with another family, and the mother gave birth there – three days later they had to move again, and the area they moved to was heavily bombed so they fled once again. Imagine, that mother, just having given birth with no clothes or blankets or food, fleeing from place to place with her children in the winter cold – this is life for Syrians today.
This war has created millions of victims, though some suffer more than others. It saddens me deeply that many of the children I meet know no other reality than this conflict and fear. An entire generation has been damaged and I do not know if this can be repaired.
So many children have lost the chance of an education. My son goes to high school when it's open, but wants to quit because he's depressed about the future – we never know when we will be forced to flee or even killed. Children have no toys, no education, not even a peaceful or a healthy life - I see hope in their eyes, but it's futile while the war is ongoing. A little girl came up to me and told me she wishes their tent had an actual roof rather than a plastic cover.
I work with very strong and resilient women, but the conflict has worsened their oppression. Women feel more than others the pain of the loss of their homes and their old lives, and they suffer from back pain from living in an unheated tent and carrying heavy water buckets. A woman once told me "I wish I could lean my back against a wall." I've heard many stories of women going into premature labour as they flee fighting in terror, or losing their babies due to domestic violence at the hands of their husbands.
We are trying to respond and help as much as we can. We provide shelter to those families in mosques, schools, tents, houses of relatives or even in my house. Recently, I had four displaced families living in my house. The conflict has destroyed essential public services including healthcare; there is a lack of medication and medical supplies due to the bombing of clinics and hospitals. The loss of income and employment and rising costs for basic food items is pushing Syrians to the depths of desperation.
In this moment, the conflict has taken a new toll on communities fleeing the violence often for the second, third, or even fourth time. It has taken a toll on me. Some days I feel like there is no use in sharing what I document on a daily basis. I am a Syrian woman, I am an aid worker, yet I cannot provide people with all the help they need – it is overwhelming."
With the spread of COVID19 worldwide, the children face even more suffering and upheaval. A pandemic of this scale would be catastrophic to settlement communities with no access to essential life-saving health services and where distancing from others is practically impossible. Children will be amongst the hardest hit, especially those with underlying health conditions. They will also face greater risk of malnutrition. For these children, the impact will be devastating.
World Vision is helping children and families in Syria by improving their access to essential healthcare services. Your donation will help us to:
support crippled healthcare systems: hospitals, maternal and child health services, primary health clinics and mobile clinics
providing safe and inclusive community spaces for children to learn, play and receive other forms of support
provide case management and psychosocial support services for gender-based violence and child protection cases
provide individual protection services to vulnerable children and adults
Click here to help Syrian children and families.
------------------------------------------------------------------------------------------------------------------------------------------------------------------------
Get to Know: Syrian Refugees
Who are they?
The Syrian refugee crisis refers to the humanitarian emergency resulting from the Syrian civil war that began in 2011. The tumultuous conflict for power and territory between government troops, armed rebels and external forces have made civilians bear the tragic consequences. Families have suffered under brutal conflict that has killed hundreds of thousands of people, torn the nation apart, and set back the standard of living by decades. The Syrian refugee crisis is the largest refugee and displacement crisis of our time, affecting about 17.6 million people and spilling into surrounding countries such as Turkey, Lebanon, Jordan, Iraq and Egypt.
Why did they flee their home?
Since the Syrian civil war began, an estimated 500,000 people have been killed, including more than 55,000 children. The war has become deadlier since foreign powers joined the conflict that is aggravating the violence.
Within Syria, 95% of people lack adequate healthcare and 70% lack regular access to clean water due to collapsed infrastructure. Half the children are out of school. Conflict has shattered the economy and 80% of the population now lives in poverty.
Syrian children are in danger and distress having lost their loved ones, suffered injuries, missed years of schooling and experienced unspeakable violence and brutality.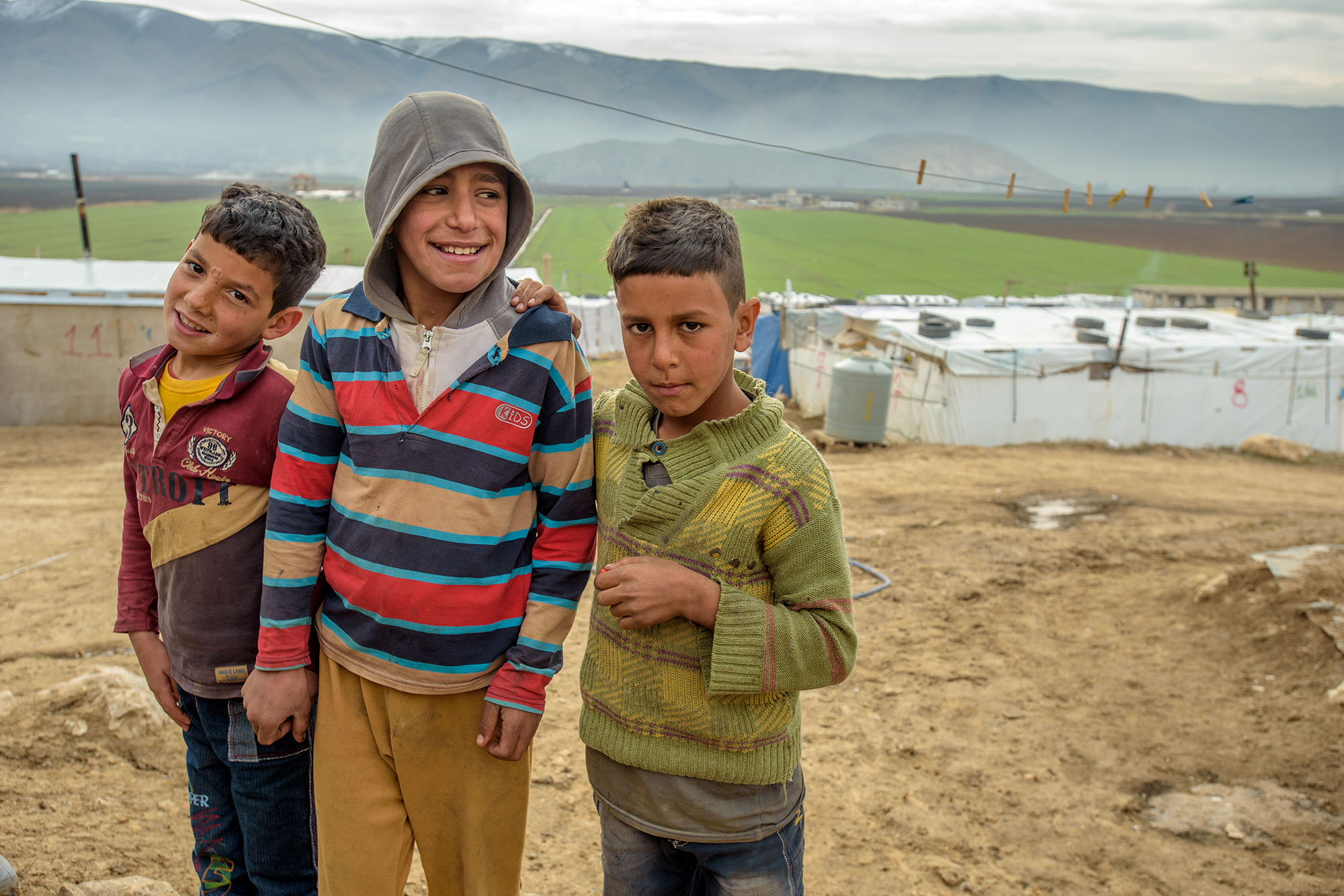 How are Syrian child refugees affected?
Many Syrian children have never known a time without war. For millions of them, the conflict has stolen their childhood and affected their long-term physical and mental health as well as their prospects for the future.
Diseases and Malnutrition: Poor sanitation in overcrowded camps, lack of regular health checkups and vaccinations together with the cold weather makes children susceptible to infections and diseases.
Child Marriage and abuse: The informal tent settlements congested together in the refugee camps, provides only a minimal protection making children a vulnerable victim to sexual abuse and exploitation. Fearing this, families often marry off their daughters - some even as young as 13.
Child Labor and Child soldiers: Poverty in the refugee camps forces children to work in dangerous and demeaning circumstances for little pay to support their families. At times warring parties even recruit them as fighters and human shields
Lack of education: The war has reversed two decades of educational progress. Most of the schools have been destroyed or occupied by militant groups. Over 40% of the children are out of school.
How World Vision has chosen to stand with the refugees
World Vision has been providing aid to children and families in Syria, Lebanon, Jordan as well as Iraq. More than 2.5 million people in the region have been helped.
In Syria, the refugees have gained access to healthcare, distributed with emergency food, water, sanitation/hygiene/shelter repair kits. Child-friendly spaces have been established where children can learn, play and be assisted with needed psychosocial help and child-protection training.