Sponsors' Reflections from #WVSPOP2019
As we celebrate our phase out in Uvurkhangai and hear powerful stories of transformation that has happened in the community, we asked sponsors to share their own personal sponsorship journies on social media. To make it even sweeter, we are giving sponsors who share their stories a chance to travel to Selenge, Mongolia with World Vision in 2020.
We are happy to see even more inspiring stories surfacing from this contest!  
The contest closes on 30 June 2019. See how you can still participate with the details here. 
Diana Phoo
Diana has been a sponsor for 13 years! Check out the number of letters and annual progress reports she has kept over the years.
She can certainly testify about the impact made in Uvurkhangai as she has visited the community in 2015.
We truly appreciate her committment to continue her support in Selenge.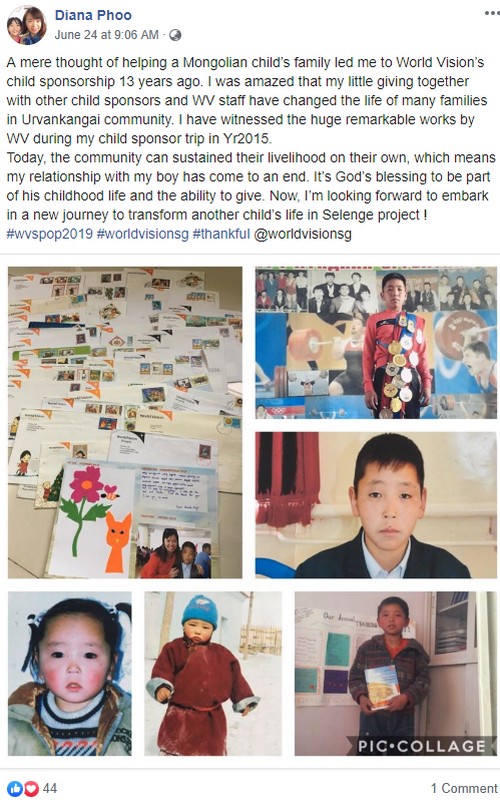 Adi Ng Lai Heng
Adi posted immediately at our Phase Out Party event!
Although he has not met his sponsored child, he has kept their photos from a long time ago.
See how cute his two sponsored children are.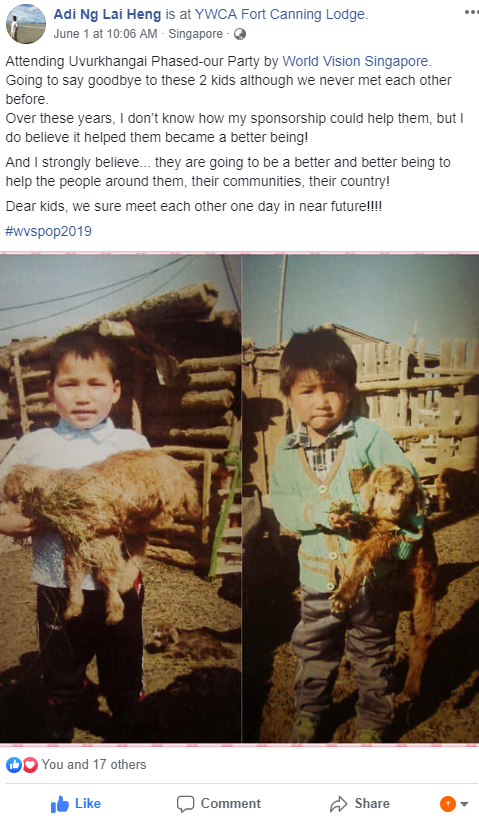 Michelle Wong
Michelle showed how child sponsorship is about strength in numbers through a boomerang photo of sponsors, World Vision staff and our special guest, Baldaa at our Phase Out Party event.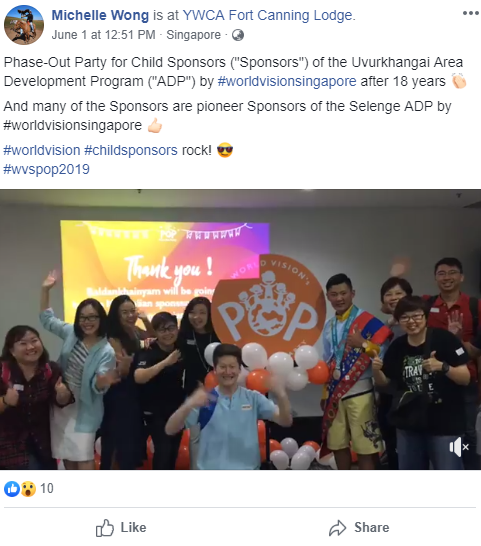 Pamela Ng
Pamela's collage showed how her sponsored child has gone through different stages in life.
What a warm feeling it must have been to look back at all these old photos, including the photo of the Christmas tree drawn by her sponsored child.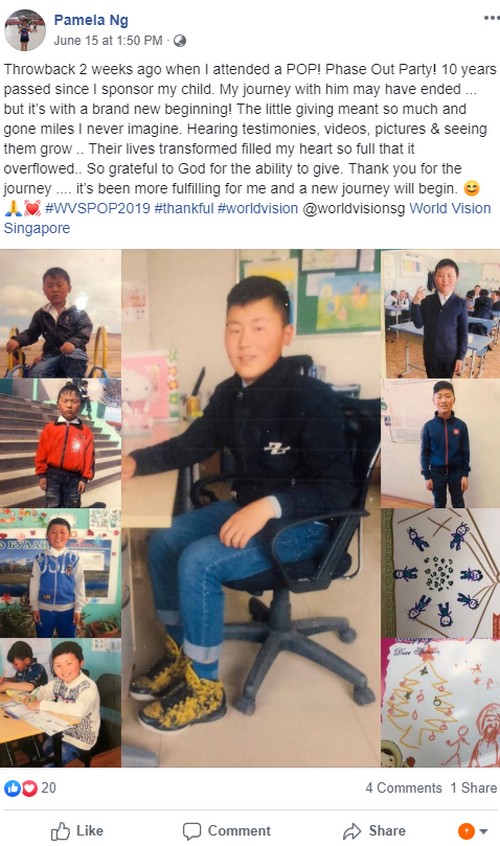 Gregory Lee
Gregory only started sponsoring three years ago but he is ready to do more by sponsoring another child. Indeed, every child sponsorship matters.
Having been on a trip with us before, he showed us what wonderful pictures he can take in Mongolia if he joins us on the trip to Selenge.