Share Your Sponsorship Story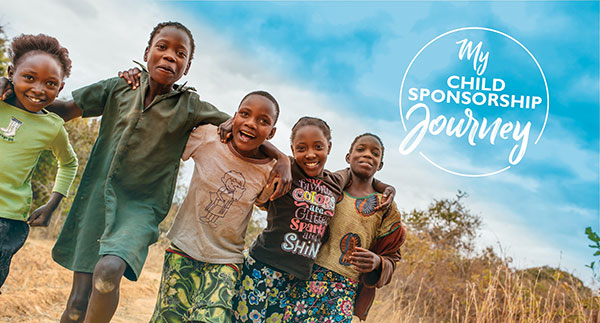 Do you have a strong desire to share about your personal sponsorship journey? Most sponsors have this motivation after visiting their sponsored children or receiving their updates. However, we know it is not always easy to start a conversation with your friends on the topic of child sponsorship. And sometimes, you are just too busy to meet up with friends! 
Now, there's a easy way to do that on your online World Vision account! 
Sharing your personal child sponsorship experience could open up opportunities for many longest-waiting children to be sponsored. After all, many of our sponsors first started sponsoring because of their friends.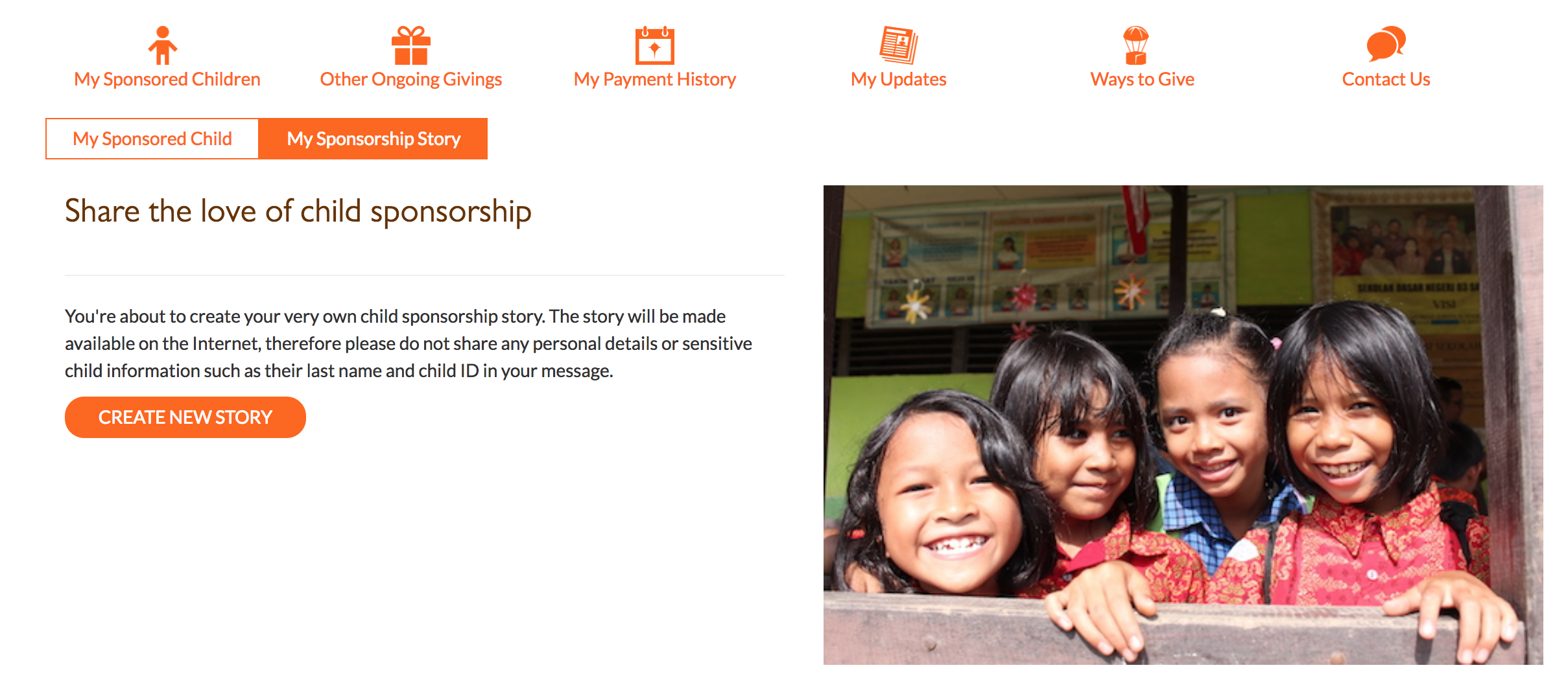 You will notice that under the menu "My Sponsored Children", there is now a new tab called "My Sponsorship Story". Simply click on "Create New Story" and you will be on your way to share your child sponsorship experience.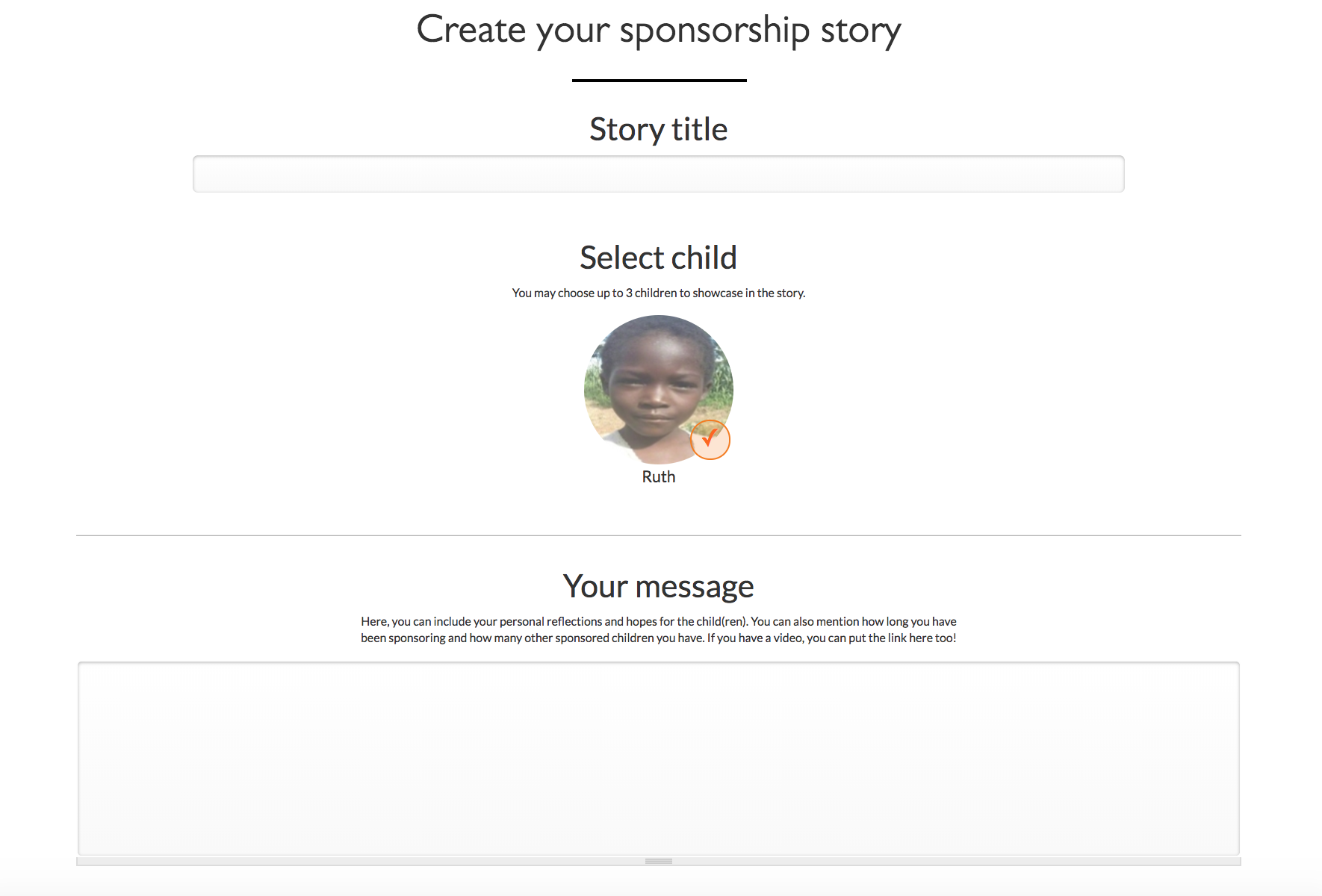 You will be guided to think of a title for your story and then to choose the sponsored child(ren) to feature. You can feature up to 3 children in each story. 
After that, you can pen down your own thoughts and reflections under "Your message". Share why you decided to sponsor children and how you have witnessed the transformation of the community and the child. You can even attach photos to make your stoy come alive (do remember not to share sensitive information like the child's last name and child ID). 
Once you are done, you can preview the story and if you are satisfied, you can then publish it. Once published, it will be available on the World Wide Web for all to see!  
To share the story with your family and friends, simply use the social media share buttons on the page. You can also copy the link of the page and share it on the instant messaging platform of your choice. 
If you are a child sponsor, share your story today by logging in to your online World Vision account now!