A rural woman's fight against poverty in Laos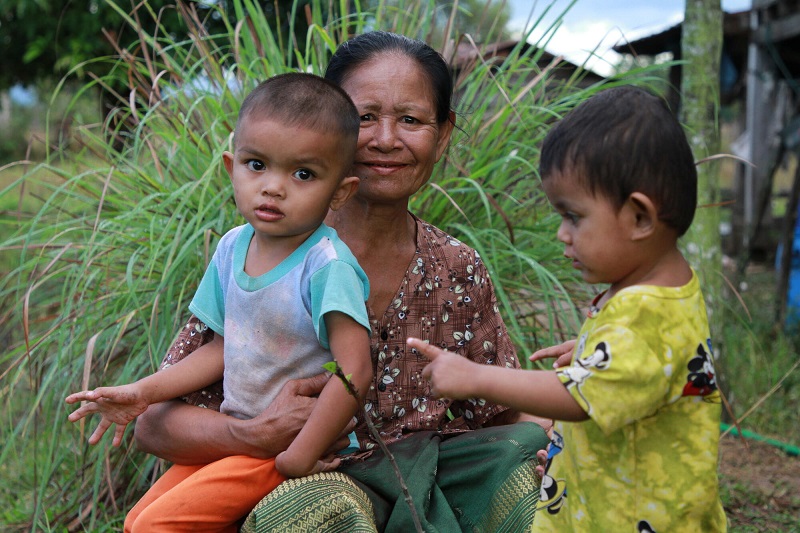 "I come to my fish pond two to three times per day to feed them. I am happy with what I have now because it brings good nutritious food for my family" said Mae Tui, a 64-year-old grandmother.
Mae Tui lives in Soukhouma District, in the southern part of Laos, she raised her children in a challenging situation after her husband passed away. Now she lives with her daughter and grandchildren.
"In the past, we have been looking for food in nature."
Recent assessments conducted by World Vision proved the existence of unmet needs in Soukhouma targeted villages: 1 in 2 households (49%) still lack access to sufficient diet diversity during the year. According to the analysis above, the Nutritious Food Secure Project, supported by World Vision Singapore, is aiming at addressing diversified and nutritious food access year-round and nurturing care practices in vulnerable children and their families.
Learning new techniques of fingerling raising
In 2022, World Vision Project together with District Agriculture and Forestry conducted training on Animal raising techniques for over 800 people to strengthen their capacity to address hunger and improve nutritious food for the community to access food year-round.
After the training, equipment, and animals were provided to select families in the village from the Soukhouma area Project. Families learned how to raise and protect their animals.
Mae Tui's community is one of five target villages that joined World Vision activities by attending the training on animal raising.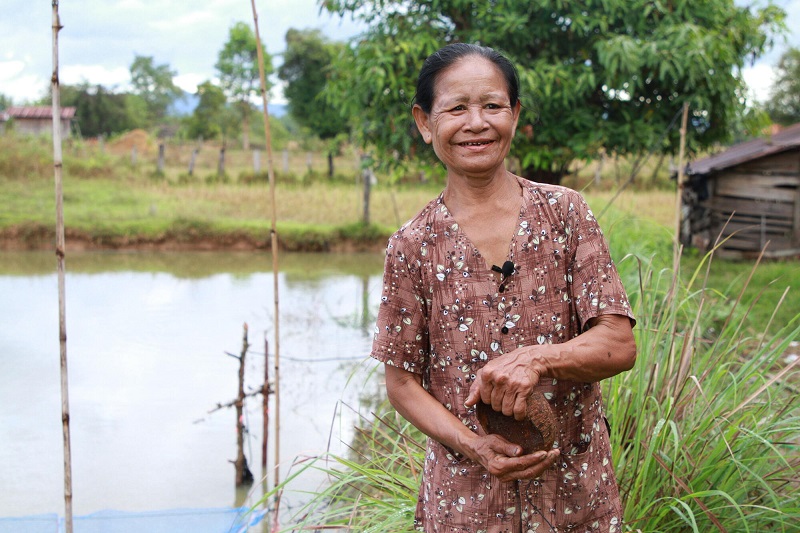 I had given up hope for a better future. But today, I am confident in what is yet to come because this is our source of food
She continues: "After my family received the fingerlings from the project, it helped us to ensure that my children and grandchildren have more food to eat."
Mae Tui's family is now more comfortable than ever; they don't need to go out looking for food in the water streams like before. "We eat fish from our pool, and it is good food for my family, especially for my grandchildren. It makes it very convenient, it gives me more time to take care of my grandchildren at home," Mae Tui speaks of the advantages brought by fingerling raising.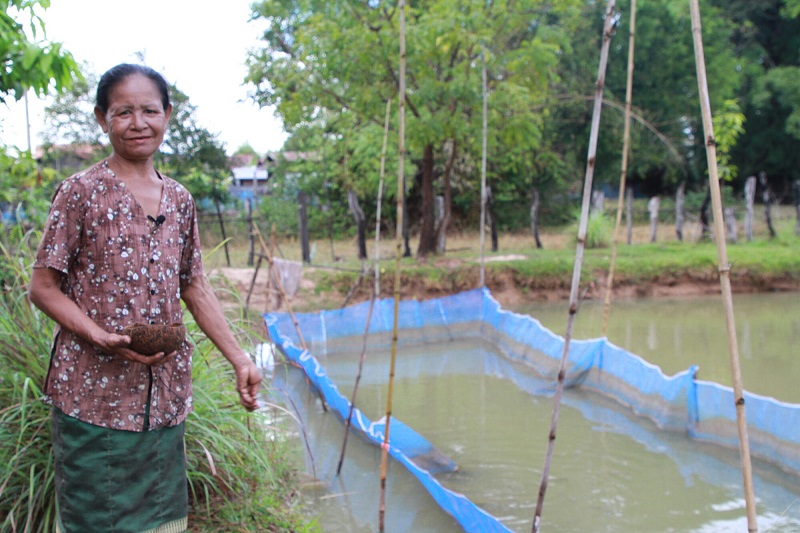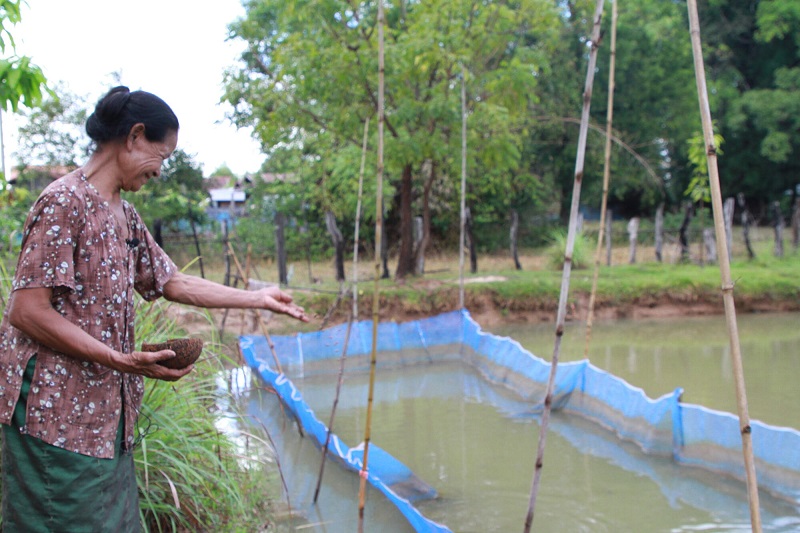 World Vision has also worked with Mae Tui's community in other sectors to help bring sustainable ways to alleviate poverty. Poultry raising, home gardening, water system, and strengthening village volunteers have all been initiated in this village for people to be safer and better prepared for the future.