A Parent's Worst Fear | Typhoon Goni in the Philippines
Salvador arrived in the Philippines from Dubai to enjoy his time with his family, especially his three children. Two months after, he has to bury one of them.
"I can still hear him calling me, asking me to save him," he laments.
Dave, Salvador's eldest son, became one of the casualties of Typhoon Goni.
"We were ready to evacuate. My youngest went with his grandparents while my two older sons, Dave and Dion, stayed with me to prepare our food supply. That was 6 in the morning," Salvador recalls.
Just when the father and his two sons were ready to leave the house at 7:30, a devastating flash flood and mudflow hit the three of them. Stuck in barrages of water, mud and rocks, they could not fight their way through. 
"The flooding with lahar was too strong, I couldn't fight my way through. Things happened so fast. Everything suddenly went dark. I couldn't hear or see my children. I kept shouting their names, begging them to respond if they hear me."
Grasping a rope, he tied himself to a tree – he tried to stay calm, hoping for a sign of his children. The pressure of the flood and mudflow pounded his body while he was attached to a tree but he held on – hoping for a sign of his children. Then he heard a voice calling his name, "Papa! Papa!" It was Dave. Salvador tried to look in the direction where the voice was coming from but he didn't see his son. It was the last time he heard Dave's voice.
Everything was blurry after that. When Salvador regained his senses, he was already rescued and reunited with Dion. Salvador learned that Dion was able to also hold on to a tree. Dave was with him but he couldn't fight both the flash flood and the mudflow and he lost his grip. They later found his lifeless body.
A good son and a good brother
"I will remember Dave for his kindness to us, his parents. His siblings look up to him, that's why I know, that even if his mother and I were not always there for them physically, he grew up to be a good man." Salvador's wife is also working in Dubai.
Three days before the typhoon, Dave got his high school diploma and his academic excellence certificate and gave them to Salvador as a token of gratitude for his parents' sacrifice. Salvador was very proud of his son at that moment. He will always be.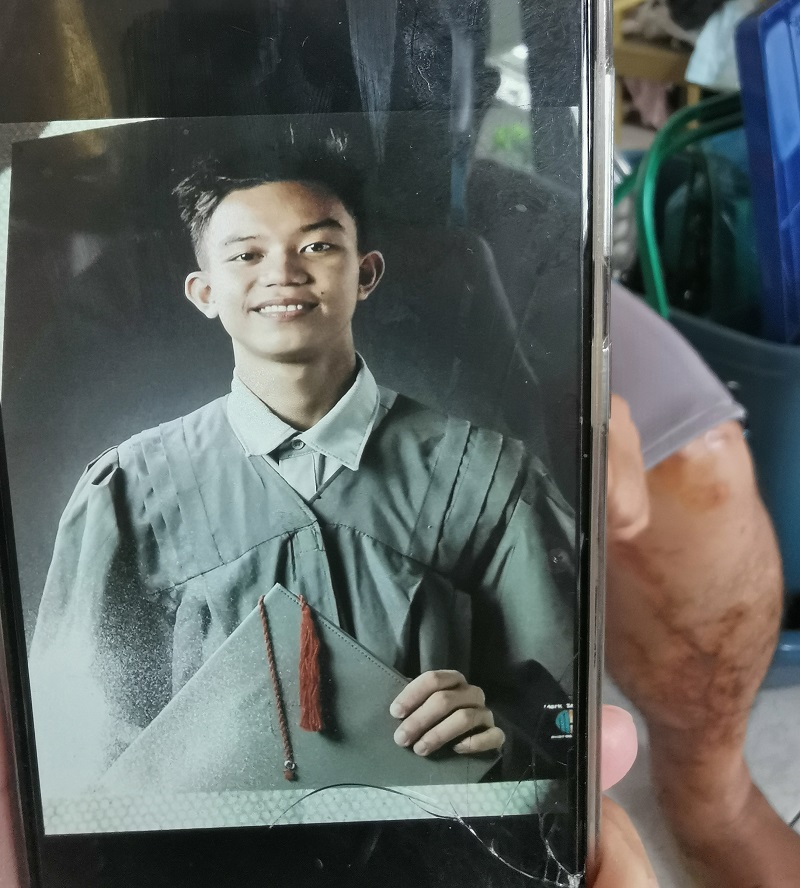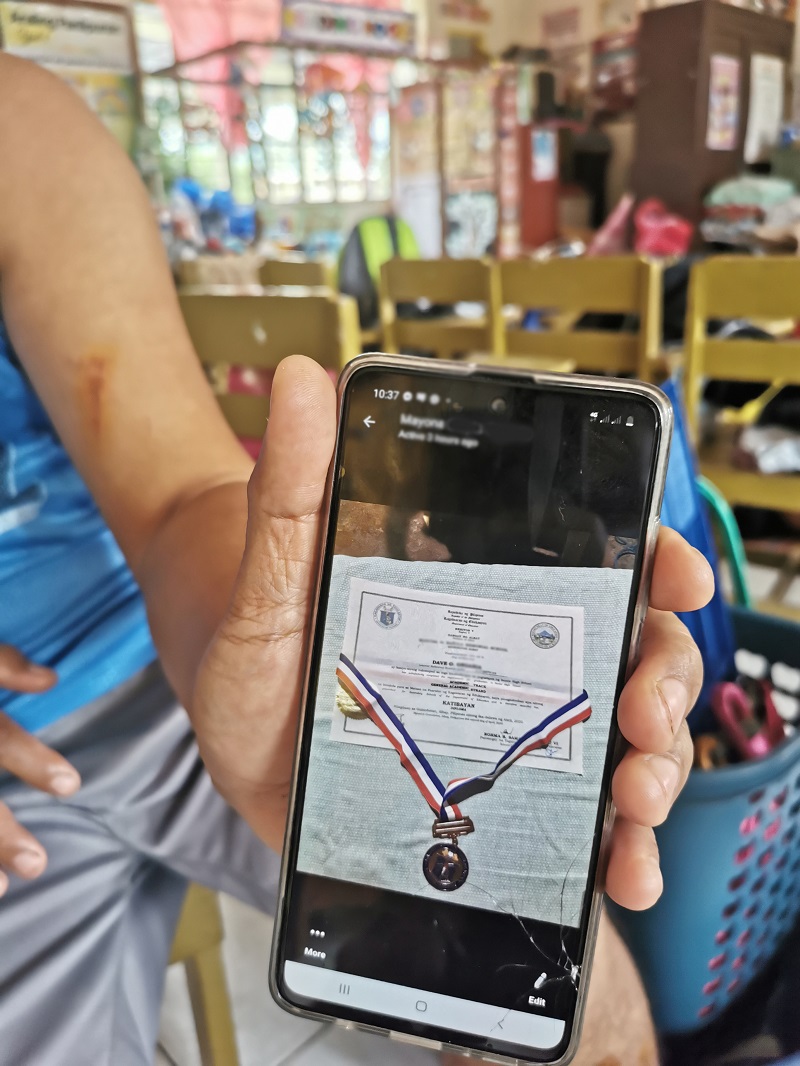 "I do not know where to start. All our things were buried under big rocks and mud," Salvador says while he ponders about his family's situation. "But nothing is more painful than losing my son."
The bereaved family was staying at the evacuation center along with other families whose houses were submerged in mud. In the wake of Typhoon Goni, many provinces in the Philippines were severely affected by mudflow which buried many houses with rocks, boulders, and mud, forcing residents to evacuate to temporary shelters. 
---
Typhoon Goni, the world's most powerful cyclone in 2020 brought torrential rains, violent winds, mudslides, and storms wreaking massive destruction of lives and homes in the Philippines. Prior to it, 20 super typhoons have hit the Philippines.1 In 2021, yet another super Typhoon struck the nation affecting over 10 million and thousands are still reeling from its impact.2
Disasters will not end but children, families, and communities need not be at their wit's end. Learn more about how you can journey with them before, during, and after a disaster. 
1https://yaleclimateconnections.org/2020/11/super-typhoon-goni-slams-into-philippines-as-strongest-landfalling-tropical-cyclone-on-record/
2https://news.un.org/en/story/2022/02/1111142