Our Secret Weapon Against Trafficking
Human trafficking is the world's fastest growing global crime and the third most profitable organised crime. An estimated 21 million people are caught in this modern day slavery, and 1 out of 3 victims are children*.
This World Day against Trafficking in Persons, learn more about how children are affected and see what small acts can make a big difference!
What You Should Know
30 July is World Day against Trafficking in Persons. It's a global effort to bring attention to the fact that human trafficking is the fastest growing organised crime
Children make up almost 1 out of 3 of all trafficking victims*
71% of trafficking victims are female*
Most trafficking cases occur not far from Singapore – in Cambodia, China, Laos, Myanmar, Thailand and Vietnam, especially in border towns
How Do Children Fall Prey?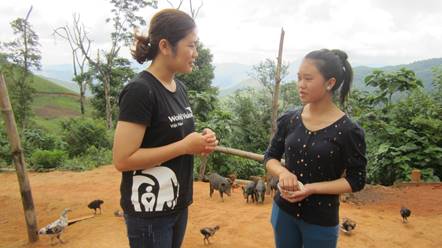 Bấu (right) was 15 when she innocently trusted her newfound friends who promised her a better life across the river. As a young Hmong girl who had been helping her farmer parents till the soil in rural Vietnam till then, it was a tempting offer to change her circumstances. Initially, it was an exciting journey to the border town, but she ended up being sold into another country where she was locked up and raped. If she even tried to escape, she was beaten.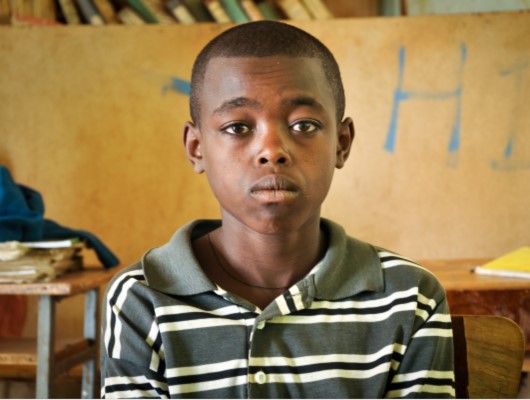 Dubale, 12, worked 17-hour days picking cotton after he was trafficked. "I was misled by my uncle to migrate to the town with him. I made a very serious mistake when I disappeared from home without the knowledge of my mother. I am lucky that I survived, while one child died and two others became very sick," he says.
Which Areas are At-Risk? 
World Vision runs community development programmes in areas where the most vulnerable children and families live. In such places, many households fall below the poverty line. Children too feel the burden of looking after their families, and some leave on their own accord to find work to earn an income. Others are tricked by relatives or traffickers looking to make a quick buck with their lives. World Vision is working with children and families in the areas mapped out below to end child trafficking once and for all.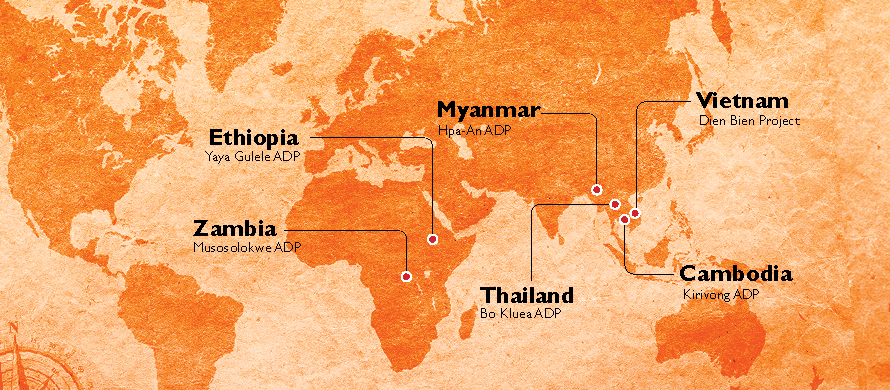 Can Child Sponsorship Help?
Sponsored children are regularly visited by World Vision staff, who will be able to look out for any warning signs of trafficking. In cases where children are considering migrating for work, they will be counselled appropriately. Through child sponsorship, World Vision also tackles trafficking by addressing the root causes of poverty through interventions in food security, clean water, education, healthcare and more. When families are supported, their children will not have to resort to desperate measures.
Child sponsorship is community-based, and funds received are pooled together for projects that benefit the entire community. This means that in areas where trafficking is an issue, child sponsorship supports anti-trafficking initiatives such as:
Smart Navigator Toolkits: These kits are distributed to children and youth in the community to educate them on the dangers of trafficking and how to go about safe migration
Child & Youth Clubs: Through activities at these clubs, children become aware of their right to not be exploited. They also form a safety network among themselves who are able to report cases of potential trafficking to adults who can help
Village Child Protection Units: Community groups are formed and they receive training on escalating cases of trafficking to the relevant authorities
For every child sponsored, four more children benefit too!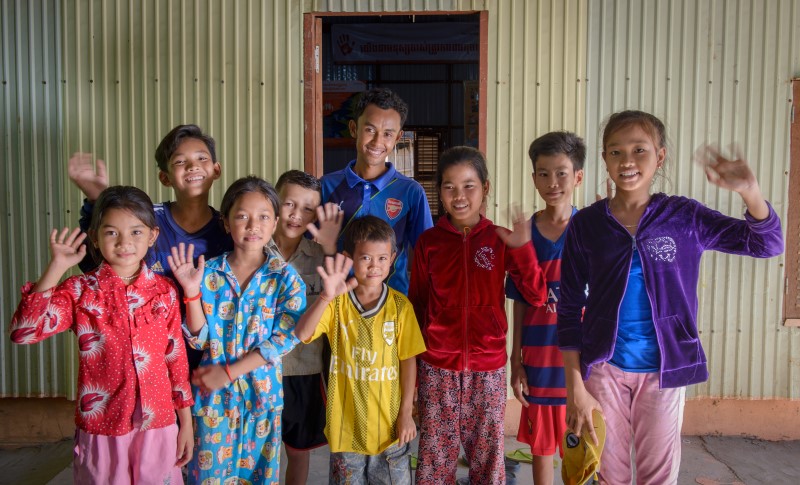 Small Acts with Big Impact
Awareness can lead to action and action leads to change. This World Day against Trafficking in Persons, you can help through any of these small acts with a big impact:
Advocate on social media by sharing our post
Sponsor children at-risk of trafficking
Donate to our anti-trafficking project in Dien Bien, Vietnam
May we one day see a world where all children are free from all forms of violence and abuse!

---
* United Nations Office on Drugs and Crime, 2016