A new life for a former sponsored child in Bangladesh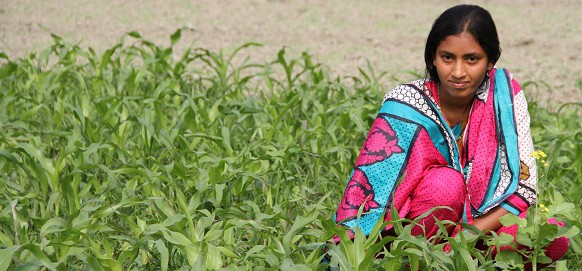 Sent home to die by the first doctors she encountered, Hamida Khatun is only alive today thanks to the World Vision-funded heart surgery she received as a sponsored child, the gift of life allowing her to have a daughter of her own.
"I was in pain. It was very shocking for me," says Hamida Khatun, recalling her childhood. "I didn't know why it was happening to me. I couldn't play like other children. It hurt when I ran and carried heavy things. And the pain in my chest was worse at night."
Hamida is the first daughter of Abul, a casually employed labourer, and Rebecca, a housewife, from Sadhapara, Savar, a district to the west of Dhaka, Bangladesh. With the family's monthly income not enough to meet their basic needs, Hamida, who has one brother and sister, was first sponsored by World Vision at the age of 13. She was reasonably well during her annual health check-up in April 2005, but just one month later she began complaining of coughs, fevers and chest pain before her health deteriorated seriously.
Her mother says: "We couldn't bear the pain of our little daughter any longer, so we took her for treatment at local hospitals, but her condition didn't go away. Then she was taken to the National Institute of Cardiovascular Diseases for better treatment and a hole in her heart was discovered.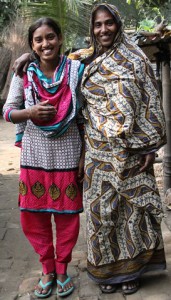 "My child was suffering, but the doctors refused to treat her, saying treatment wouldn't work any more. We pleaded with them, but they refused and told us to give her her last meals. I was scared and utterly heartbroken.
"We sold some of our land and property for treatment for our daughter and were ready to sell our house too, but the doctors turned away our appeals. We had to return home with our sick daughter. At this hopeless moment, World Vision promised to take care of her. They took her to the National Heart Foundation in Dhaka and the doctors there advised us to improve her physical health first.
"Through the Social Welfare Outreach Programme [SWOP], World Vision gave her lots of nutritious food, medicine and advice during those crucial days. Then she started to improve and was even taken to a SWOP residence for intensive care before open heart surgery."
For Hamida and her parents, 8 September 2005 was very special. On that day, Hamida underwent heart surgery, after which she gradually recovered to full health with regular observations by the doctors.
Beauty Roy, SWOP's project manager, says: "Hamida is one of 22,526 patients who have had treatment under SWOP. It's a great pleasure to know that she's healthy now and has a happy family."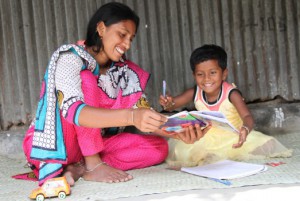 At 21, Hamida married and now has a daughter named Lamia Mim. The mother says: "May the Almighty Creator bless the people who helped me get back my life. Because of World Vision's help, I'm now healthy, a good mother of a healthy daughter and a good housewife.
"I can do all the jobs I need to now. I can help my parents, husband and in-laws like anyone else. Maybe it wouldn't have been possible if World Vision hadn't supported my medical treatment. I pray that many children will be cured with World Vision's help and get the opportunity to enjoy their lives like me."
Join the family of Child Sponsors and transform a child's life for good!