Natural disasters prompt South Sudan's women to be vigilant and resilient for climate shocks
"The last floods in 2008 were catastrophic and destructive, but this recent one took me by surprise", shares Ator Duer, 32-year-old, widow and mother of six. She said she was not prepared for an additional hardship in her life. 
What Ator was referring to was the severe flooding that swept into her community on December 2021 and impacted more than 835,000 people in 33 out of 78 counties across South Sudan. 
Ator lost her husband to a disease two years ago.
"I had to recover and figure out how to start my life as a single mother", she says. 
World Vision provided more than 3,200 other female and male farmers with training on climate-smart farming practices, farm tools, and crop and vegetable seeds. The initiatives aimed to reduce inequalities between women and men as they manage resources to grow, consume and market their products. It educated women and men to work together to reduce risks that usually threaten agricultural business, including natural disasters and conflict.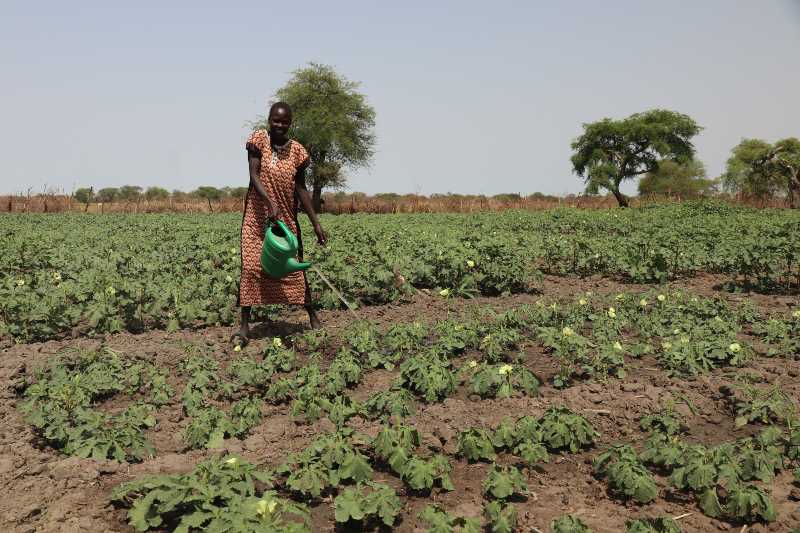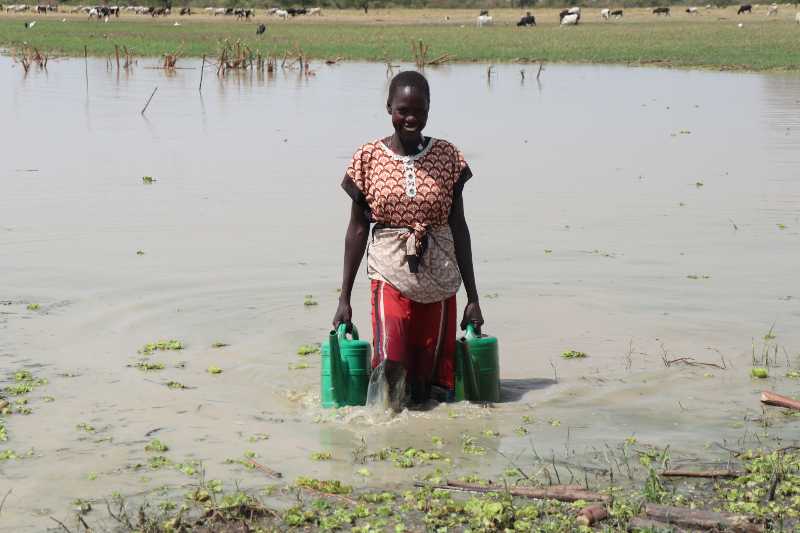 Ator's group of 25 farmers planted the sorghum (a cereal grain plant) in May last year after the start of the rainy season. They anticipated a good harvest.
"But the flooding started and all became a waste", she adds.  
Ator remembered how the rain poured hard and filled up the swamps around her community. She recalled that it continued for about four hours that night.  
"At about 5:00 in the morning, my children shouted with fear as water spilled into the room. It only took minutes for our possessions to be swept away. The only thing that mattered was for me to take my children to a safe place", she shares. 
World Vision responded to the affected people in the community with tarpaulins for temporary shelters, blankets, and sleeping mats.
"My children and I camped along the main road. World Vision came to support me as I tried to do casual jobs to feed my children", she says.  
Many farmers like Ator waited for the floodwaters to subside and use the livelihood tools provided for them. The fishermen received fishing gears allowing them to start working and earning. People returned to their homes in January 2022, to recover their livelihood and rebuild their community.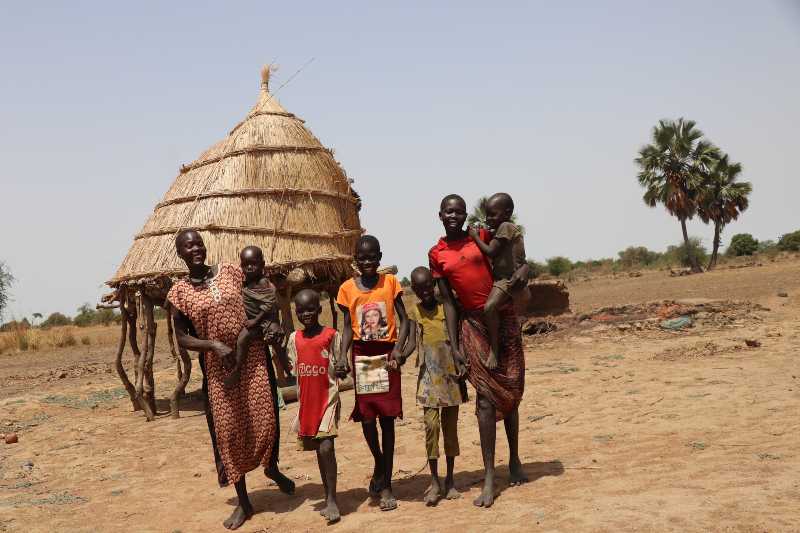 "The floods have not stopped the groups from trying to make a livelihood from farming.  Sadly, with the current climate change trends, it will be difficult to know when the next flood or drought will come. We have to keep our eyes open on natural disasters like floods and act as early as possible.  When families can farm, we also help them plan to store their harvests safely, and save money so they have their own emergency fund whenever it happens again,"  says Kon Awet Awet, World Vision Staff who works with Ator's community.
Find out more on how you can support families like Ator's.