A Mother's Hope to Make her Daughter a Police Officer - Microfinance in Myanmar
"I have been a client of VisionFund Myanmar (VFM) since 2018, they were there when I started my business, when my business flourished, when we struggled during the pandemic and the political unrest, and they are still there to help us recover and get our business back. For that I am truly grateful," shared Daw Pyone.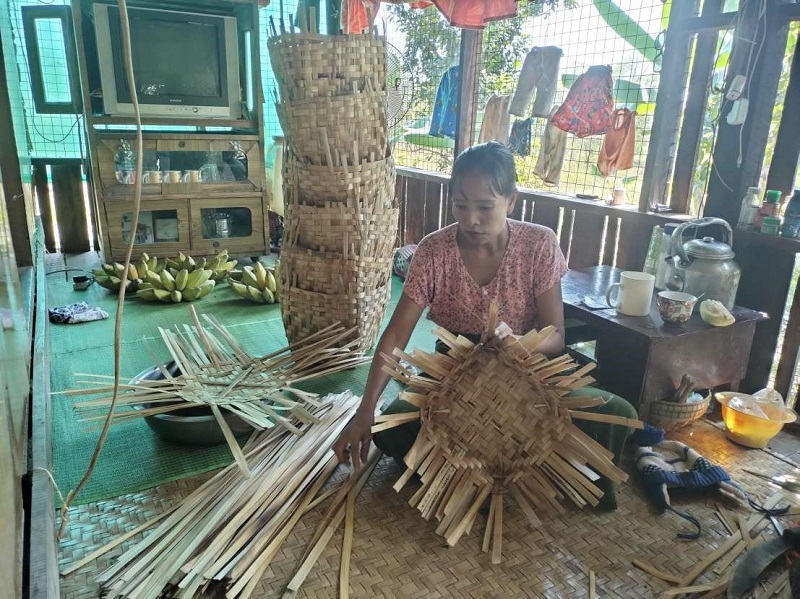 Daw Thidar Pyone (43) from the village in Taikkyi believes she can achieve her dreams of growing her livestock and fruit farm business with the continuing support of VFM. This will also pave the way for achieving the dreams of her eldest daughter Myat Noe Aye (18), who dreams of becoming a police officer. 
She and her spouse U Win Ko Ko (57) initially raised livestock as well as handmade bamboo buckets. She invested her first two loans from VisionFund buying three pigs, and building a pigsty, and feeds. She also invested in raw materials for the bamboo buckets. By the time she received her third loan from VFM, the family was already raising 10 pigs. Unfortunately, swine flu hit their township and Daw Pyone was forced to sell all their livestock at a very low price. It was at that point that she realised they should not rely on just livestock.
 
She took her fourth loan of 1 million MMK and invested that in her long-time dream of starting a fruit farm. She started growing guava and jackfruit on a five acres farm, at the same time continuing to raise some pigs and make bamboo buckets. The businesses grew and their income increased from 30,000 MMK per week to 100,000 MMK. They needed help running the farm and were able to afford to hire four daily workers, paying 5,000 to 7,000 MMK per person.
"The pandemic and the political unrest once again brought our business down. Everything became expensive and makes it very difficult to operate. Amidst this, VFM continued to support us and provided me with a 1.1 million MMK loan. This greatly helped us to recover and continue our business."