Keeping Gat Luak's Dreams Alive
Have we taken a moment to pause and consider the things we take for granted? In Singapore, we have an average literacy rate of 97.1%1 whilst in Sudan, 1 in 4 children cannot read or write2. Our schools are sometimes a mere ten-minute bus ride or walk from our homes, whilst for many students in the developing world, they make long and dangerous treks to get to school that can sometimes take hours.
Meet Gat Luak, a 15-year-old South Sudanese refugee living in Kakuma Refugee Camp, whose family has been displaced by the conflict in the region. Like many other children his age, Gat Luak also dreams about following his passions and creating a better future, not just for himself but for those around him. Nodding his head as he smiles, he says, "I will also help others when I become an educated person in society." Gat Luak aspires to eventually become a Member of Parliament in South Sudan and hopes that education would help him to achieve his aspirations.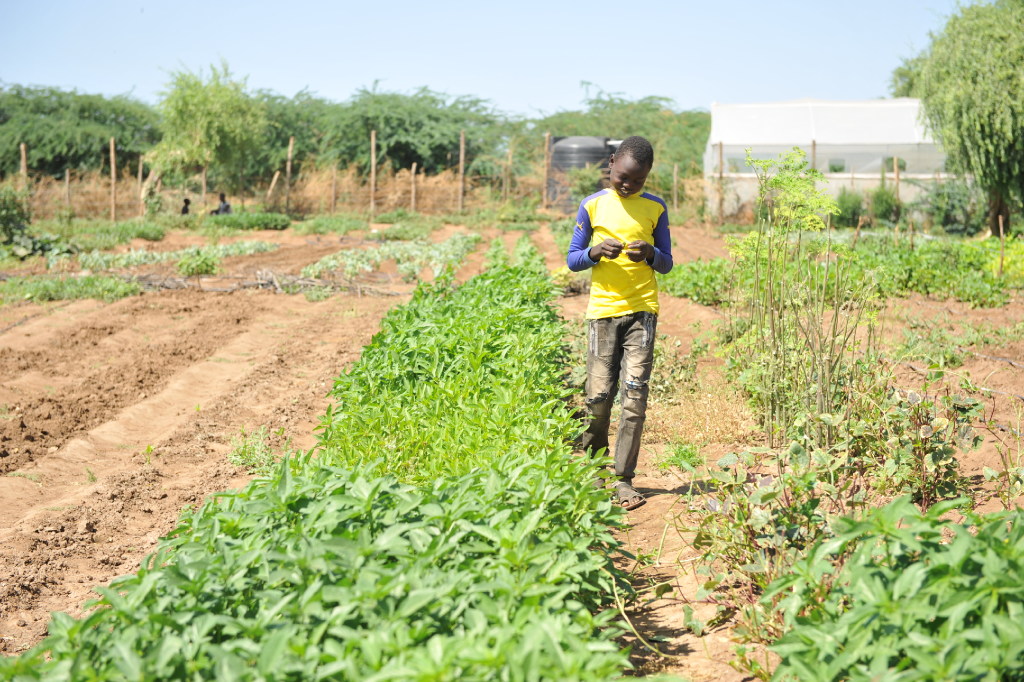 However, Gat Luak has many obstacles in the way. Resources are severely lacking for Gat Luak and many other children in the Kakuma Refugee Camp. Many of them struggle to study and read at night due to a lack of proper lighting. Despite these obstacles, many children still continue to regularly attend schools set up by World Vision within the camp, hoping to build a better future for themselves and those around them.
World Vision continues to support many schools in refugee camps to provide an education to many children who have been displaced by the conflict. This is done in the hopes that education and literacy would help these children break out of the poverty cycle. Schools within these refugee camps are no different from schools elsewhere. Students take subjects such as English, Mathematics and Science, and they sit for examinations to progress onto higher levels. The schools even hold extra-curricular activities such as drama clubs to cater to the interests of their students.
Whilst there have been strides forward in providing free education and food for children like Gat Luak who live in areas that have been affected by disasters and conflicts, there is still so much more that can be done. Globally, there are still 61 million children of primary school age and a further 60 million children of lower secondary school age who are not in school, 1 in 4 of whom are living in conflict zones and denied access to an education3.
World Vision's The Survival Fund helps to support children who have been affected by natural and man-made disasters. The Survival Fund helps families survive through the immediate aftermath of disasters and builds the resilience of the communities that are exceptionally disaster-prone. With your help, children like Gat Luak can dream of a brighter future. 
---
1 Singstat, 2018
2 Central Intelligence Agency, 2018
3 UNICEF, 2017