Juvy: A Meal Comes with Enduring Dangers on the Street
Juvelyn, or Juvy as called by her family and friends, is a 14-year-old teen from a highly urbanized city in the Philippines. She is the eldest among three siblings. When her parents separated when she was still a child, she and her little brother came along with her mother while her little sister came with their father.
She lived with her mother and brother in a shanty home in an informal settlement. Eventually, her mother found a man and became Juvy's stepfather. When she was around 8 years old, she received physical abuse from her stepfather and they struggled financially. Without enough guidance from her parents, she decided to stop in the middle of her 1st grade in primary school. Her mother and stepfather ultimately broke up.
In 2019, her mother was imprisoned due to an undisclosed case. This event devastated Juvy, who was 12 years old at that time. Thankfully, her grandmother is living nearby to take care of them.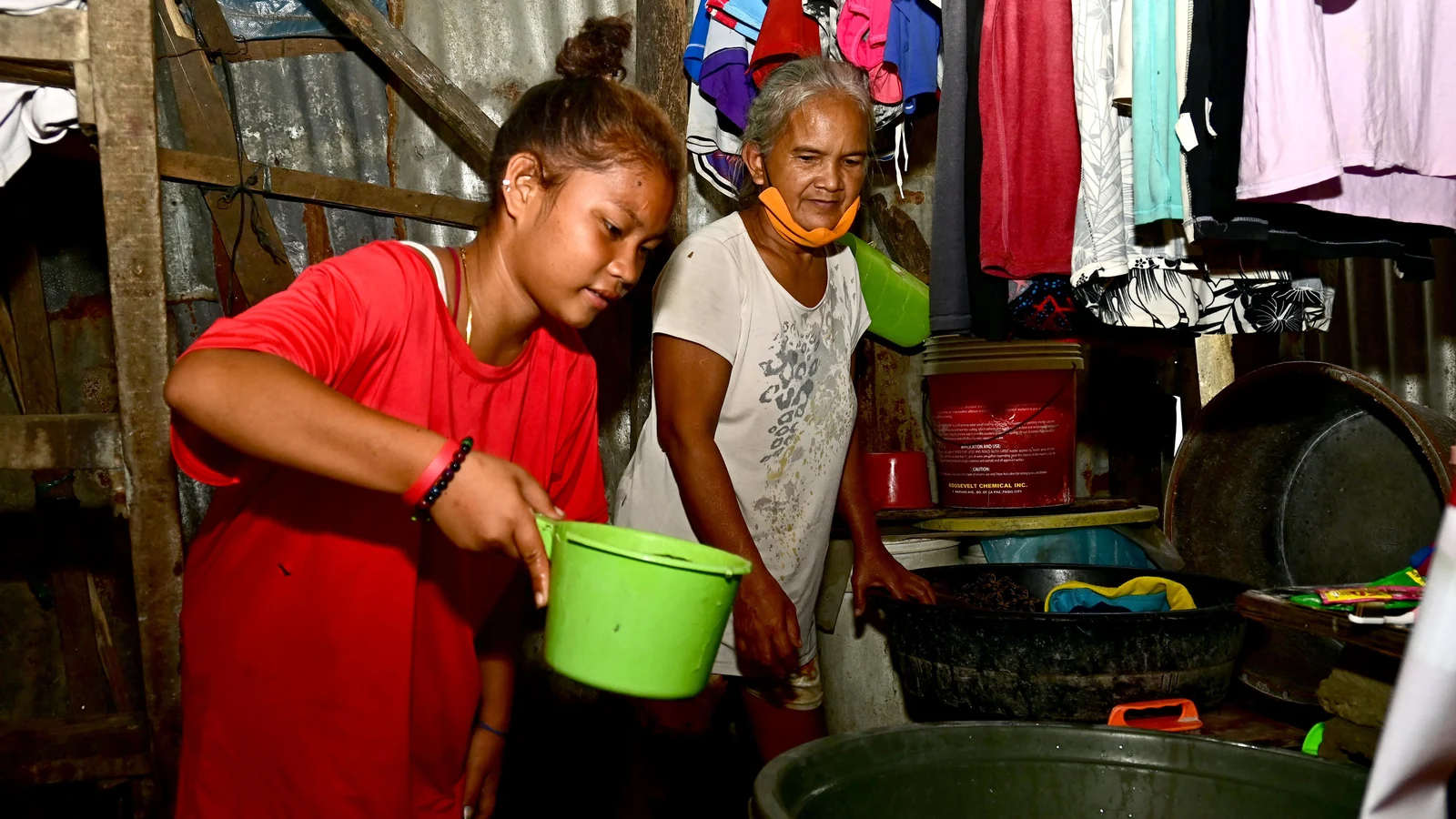 When the pandemic started, the family had to rely on the government's aid for their food and other basic needs. Zeny, the grandmother, would offer laundry services to her neighbors. Her livelihood was affected when the quarantine restrictions tightened due to the pandemic.
When the restrictions were eased, the average income that Zeny used to earn before the pandemic couldn't be achieved anymore. She was struggling to provide for her two grandchildren.
Seeing the situation of her family, Juvy initiated to help her grandmother earn. She approached a neighbor who produces brooms. She brings five of them to a nearby mall and sells them. She prices them for P30 ($0.60). She then gives half of her earnings to her neighbor who supplies the brooms. She keeps the other half and buys food for the family.
However, she can only sell once a week due to the limited supply. During the other days, she begs for alms right outside the mall.
"I need to find ways to earn money because my grandmother is already old and she can't earn the same as before," says Juvy.
Juvy has been selling in the streets for more than a year already. She shares that she encountered all kinds of danger while she was outside. Aside from the existing virus that constantly puts her at risk, she also faces the danger of vehicular accidents because she is always crossing a busy street.
While selling brooms outside the mall, security personnel would also chase them away because it is not allowed. During one instance, Juvy was chased by a mall guard and she dropped some of her brooms. She asked for alms for almost a week to pay for the lost brooms.
Among all of those risks, the worst is being sexually assaulted by teenagers who also roam the streets where she works. "I feel scared because sometimes there are people who follow me all the time. I would join other girls in the street so that I feel safe," says Juvy. She hopes to see her mother because she misses her a lot. She also wants to continue her studies even if she has to start from Grade 1.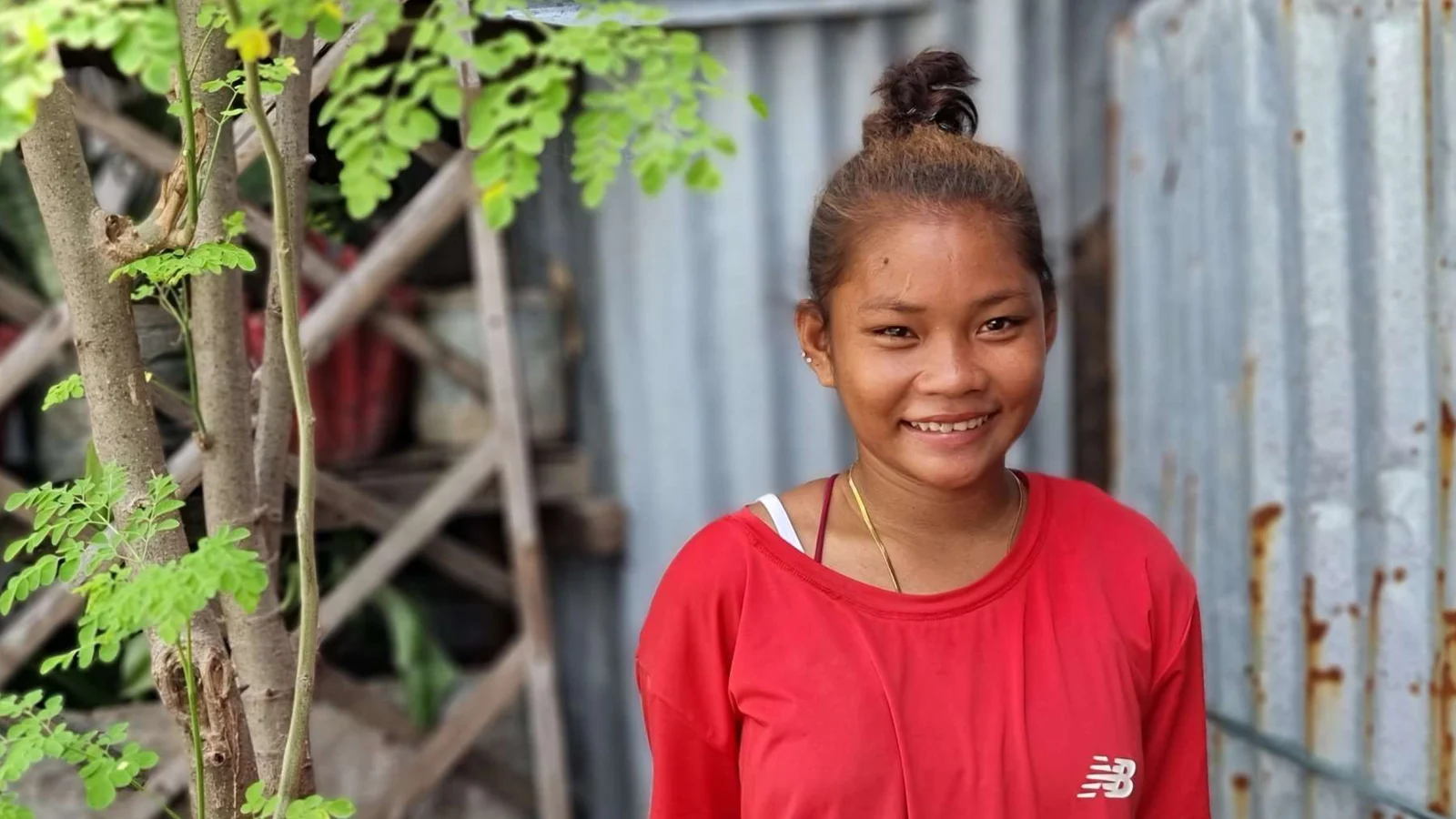 "I want to be a teacher someday so I can provide a better future for my family, especially my siblings," she shares.
Pledge to Children in the Cities Fund and help urban poor children thrive!