Jouri's Resilience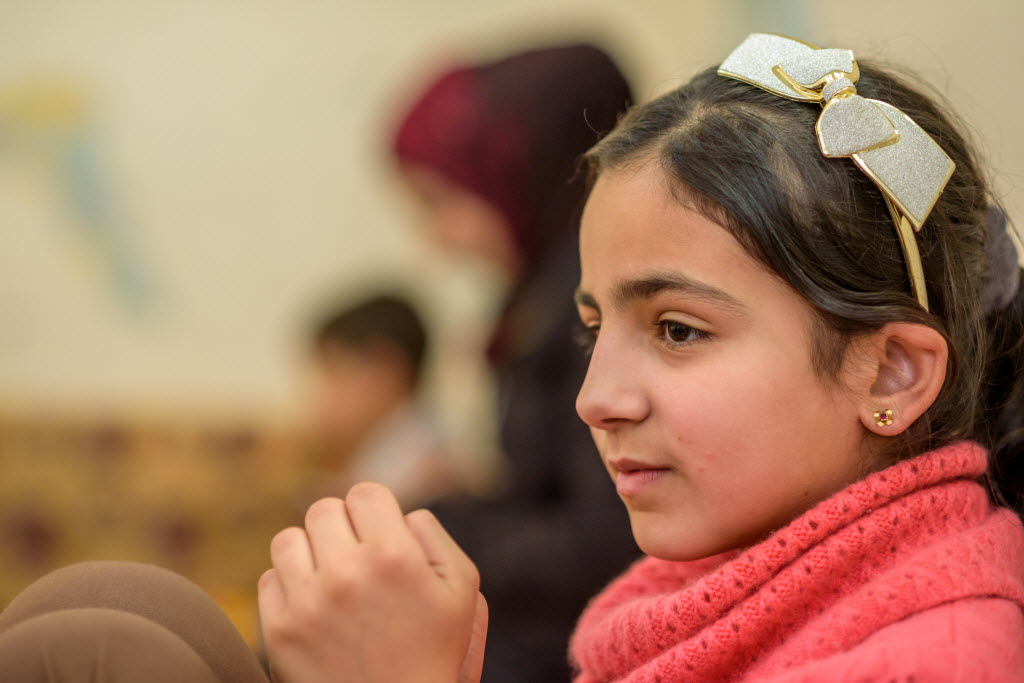 It has been eight long years. Still the Syria Crisis rages on, with no end in sight.
Some 8.4 million children have been affected. They have been through terrible things that no one, especially children, should. These things have harmed them not just physically but have also damaged their mental health. In response, World Vision has been working to set up Child Friendly Spaces in conflict areas. Child Friendly Spaces give children a safe space where they can begin to heal and work through their emotions. Crucially, they give these children, who were robbed of their childhood, the chance to be children again.
13-year-old Jouri is a Syrian refugee and one of these children. She has grown up in the midst of the Syria Crisis, which started when she was only six. Its shadow has loomed large over her life. The Syria Crisis forced her family to flee from town to town in search of safety, but the conflict continued to pursue them. When she was staying in a relative's house, a car bomb exploded. The blast ripped through the building, destroying the doors and balcony.
As the bombs fell about them in Yarmouk, Jouri and her mother clung to each other. Jouri – who was then only eight – held on tight. Her mother tried her best to reassure her, saying, "Don't be scared, the bombs will not hit us." Unfortunately, her other family members did not escape unscathed. Her father was lost in the shelling and Jouri has not seen him in over three long years. Her uncle, who led the family to the refugee camp in Lebanon, was tragically killed when he returned to Syria.
Jouri's Time in Lebanon
Child Friendly Spaces are safe spaces where children can play, learn and make friends. When Jouri first joined the Child Friendly Space in Bekaa Valley, Lebanon, she was fragile. Her teacher, Huda, recalls that Jouri was quiet, withdrawn, and often close to tears. However, at the Child Friendly Space, Jouri became more emotionally resilient as she healed.
She soon began to shine. Her potential for speaking was discovered by her teachers and she was chosen as class storyteller. Encouraged by this, Jouri now readily takes part in all activities. Her clear voice rings out amongst the chatter of children as she sings a short song, with her classmates joining in at the chorus. Her teachers marvel at her confidence and composure.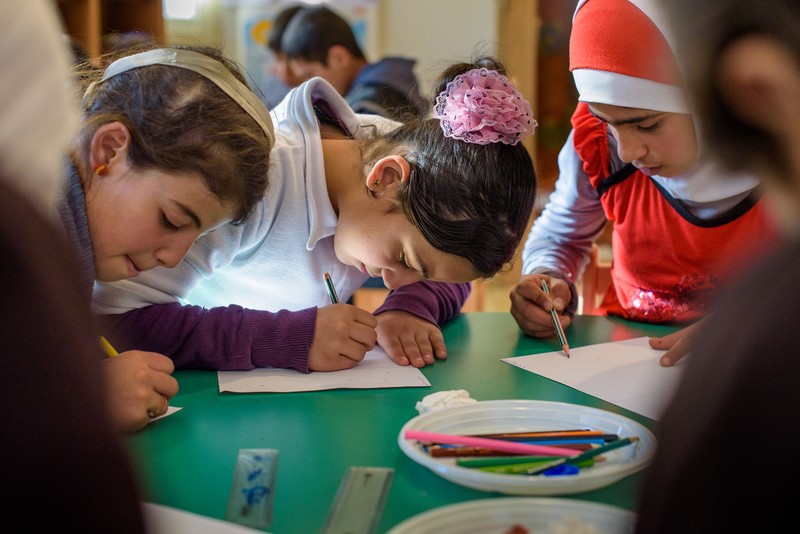 Jouri credits the centre for much of her success in school, where she has just been named the top student in her class. "Coming here is the best thing that has happened to me since we left Syria," she says. "Now I'm not so shy. I'm better able to answer questions and read aloud in class. Before the centre, I didn't have courage, but now I do."
Stories like Jouri's remind us of our mission to ensure the well-being of children around the world and spur us to keep doing what we do. World Vision's Child Friendly Spaces are part of our efforts under The Survival Fund, which is specifically meant for disaster relief efforts.
One of the spotlight areas of intervention under the Survival Fund is the Syria Crisis. Disaster and crisis donations from The Survival Fund go toward healthcare for mothers as well as food and psychosocial programmes to help refugee children. Donate to children in the Syria crisis to support humanitarian aid efforts and empower refugee children like Jouri.