Homes Lost. Dreams Dashed. Childhoods Destroyed.
A photo of his father, and the hope of one day finishing his education, are two things *Oleksandr, 17, is holding on to as his family adjusts to life as refugees. His father stayed behind on the family farm in Odesa, while Oleksandr, his two younger brothers, and their mother, made the difficult journey to Romania. 
Oleksandr's mother, Olga, was hesitant to leave the home she had built with her husband.
"I couldn't even understand what was happening if it was real," she says. "Then after two weeks [from] when the bombing started... when two rockets flew above my head, I understood. My husband asked me to leave. Only then, I agreed," she explains
The farm is not only home to Olga and her three children, but the source of their livelihood. Olga and her husband created their own business selling dairy products. Milk, cottage cheese, cheese, and sour cream are among the products Olga makes and sells out of their home. 
For Olga and her children, the journey to Romania is also their first time traveling outside of Odesa. An evacuation bus brought them to the border, where the four went through customs, a process that was very stressful for Olga. Adding to her travel worries is the separation from her husband, and how that has impacted her children.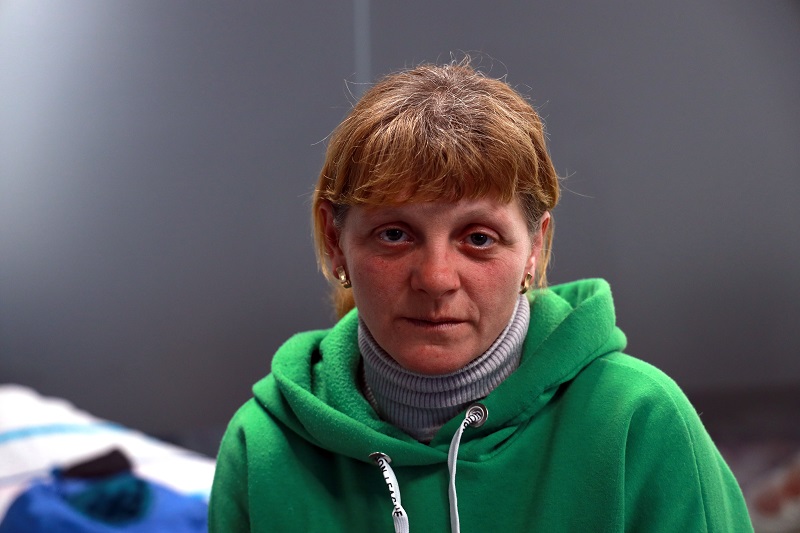 "It's very difficult to leave a loved one," she explains. "We've been together since they were kids. No one helped us raise them, or teach them. It's hard for them to be separated from their father. They were hysterical, crying during the trip."
Being separated from their father has been especially difficult for 17-year-old Oleksandr, who feels the pressure to fill his father's shoes and be a leader to his brothers. "My father told me to watch out for them. Now I'm grown up so I have to look out for them and my mother. I must be responsible one way or another."
The conflict not only separated the tight-knit family but also placed Oleksandr's future on hold. The decision to leave came just weeks before Oleksandr was due to sit his final exam - the last step before he could pursue his lifelong dream of going to university to become a veterinarian.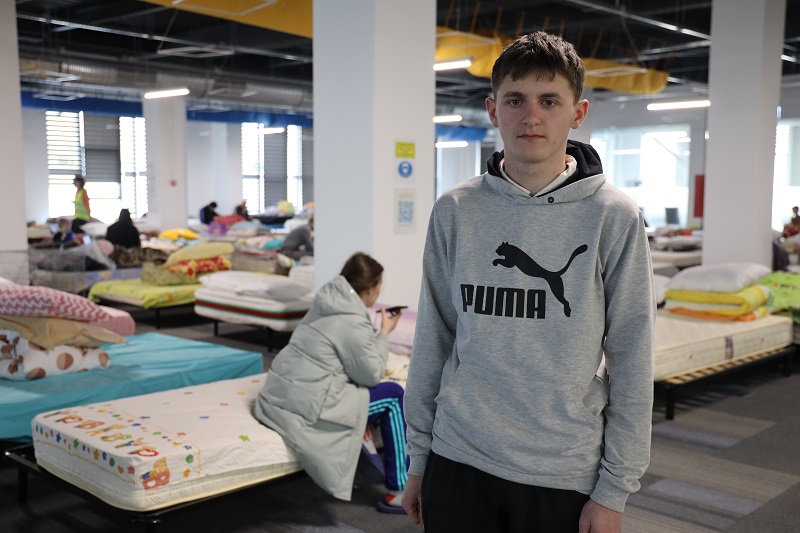 "I had plans to pass the national exam and to be accepted in Odesa into the University of Agriculture as a vet," he explains. "I wanted to be a vet since I was little. I dreamed a lot to become a vet. But unfortunately, all this interrupted me."
The family has found shelter in the Refugee Transit Centre in Iasi, Romania. Using social media, Oleksandr is able to communicate with his friends still in Ukraine, whose cities face bombings every day. He also has been able to contact his father and hear updates about their home. 
World Vision team is on the ground in Romania working to help refugees like Oleksandr and Olga by providing food, shelter, and support to those fleeing the conflict in Ukraine.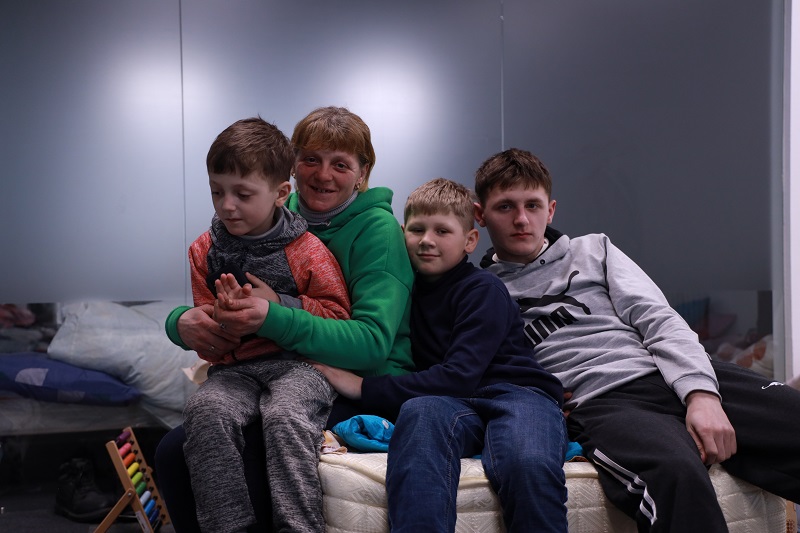 "I want there to be more people like this in the world," Olga says. "This is the first time I've experienced this. I've never seen these kinds of people before. They treat us like family, like a brother or sister."
Right now, your support means care and protection for children affected by the Ukraine crisis: Click Here.