Concern for Children Rapidly Mounting as Cyclone Idai Devastation Emerges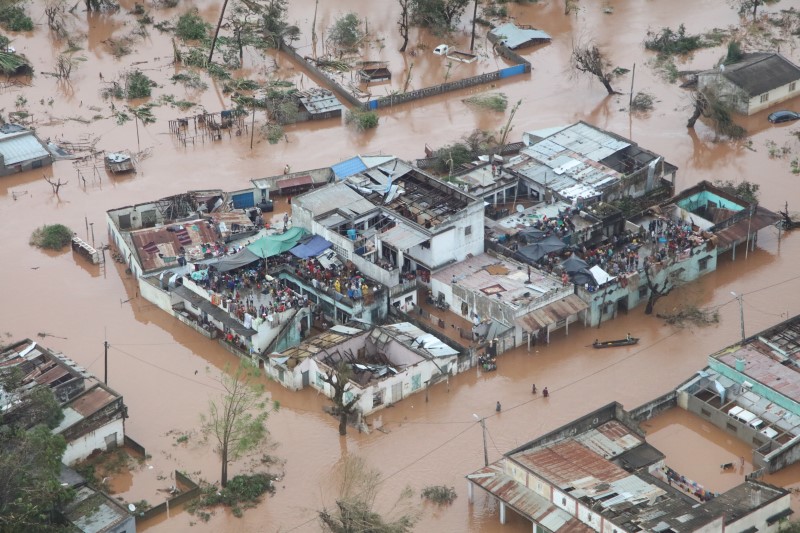 BEIRA, MOZAMBIQUE, Thursday, 21 March 2019
One week on from the cyclone, children separated from families are particularly vulnerable to exploitation
World Vision teams in Beira report complete devastation
Rising floodwaters bring fresh concerns for those without shelter and access to clean water and food
Orphaned, abandoned and vulnerable children are the top priority one week after Cyclone Idai tore through Mozambique.  
World Vision continues to rush aid workers into disaster-ravaged areas across southeast Africa to respond to the Cyclone Idai catastrophe, which has affected millions and left as many as 1,000 people dead in Mozambique.  
"Our teams on the ground in Mozambique, Zimbabwe and Malawi are hearing terrible stories of how the cyclone and the floods it caused tore through villages, ripped children from the hands of loved ones, destroyed homes and smashed farmland and crops," says World Vision's regional humanitarian director, Joseph Kamara.  
As aid workers struggle to reach remote areas, the extent of the damage is emerging, with children and families going without clean water, food and shelter for days.  
World Vision has reached the city of Beira in Mozambique, where the cyclone made landfall on Thursday, March 14.   
"Our colleagues tell us Beira has been decimated with almost all buildings damaged or destroyed. Access is only possible by boat or air and people are without power and struggling to find food," says Kamara.  
"We are increasingly concerned about the children caught up in this disaster. They don't have access to food, their homes have been badly damaged or destroyed, and those who have been separated from families are at particular risk.  
"World Vision continues to scale up our response, trying to get aid through to those who need it most."
Impact Report on the Cyclone Idai Disaster Response: click here
Journey with children and communities before, during and after disasters: click here