A child earthquake survivor rebuilds her life through abaca farming
On October 29, 2019, a 6.5 magnitude earthquake struck the island of Mindanao, Philippines. About 40 persons lost their lives.  800 individuals were injured. An estimate of more than 300 aftershocks was recorded after the earthquake. Many families were affected by the disastrous havoc. Houses were flattened. Livelihoods were destroyed.
"I was at home washing plates when the earthquake happened," narrates 14-year-old Charice.
She is from a small barangay in Kidapawan, one of the most affected cities in North Cotabato. Her family belongs to the 117 households that are displaced in the area.
"When it happened, I was so worried and scared. I was looking for my parents and siblings. They were working on the farm. I thought something happened to them. We ran directly to the basketball court to take refuge. I was frantically looking for my family. We all found each other there," she recounts.
Despite the experience, she is thankful for her family's safety. Nevertheless, she expresses a feeling of distress and remorse for seeing their beloved home severely damaged by the disaster.
"It was painful to leave our house. I grew up there. I have a lot of memories in that place," she utters as she wipes her tears. Those were difficult times. We didn't have a decent place to stay," she says.
She reveals that she was traumatized experiencing the disaster, witnessing the devastation right in front of her eyes.
 "I remember an instance where we were doing nothing. We lost our sense of time. We didn't have the appetite to eat because of the trauma."
Amidst the difficulties they were experiencing at that time, help came and knocked on their door.
"World Vision visited us and provided us with our immediate needs. We were given relief goods. I even received school supplies to continue my education," Charice says.
World Vision has been helping Charice's community even prior to the disaster. The organization provided sponsored families in the project area with abaca shoots as a start-up to improve their farm and increase their existing livelihood opportunities.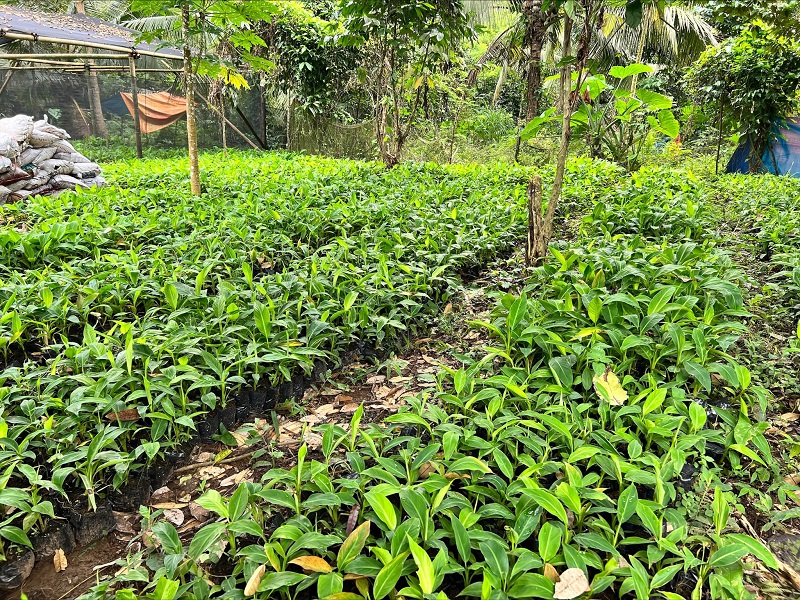 "We have received about 500 abaca shoots at that time," Charice shares.  
When the disaster happened, she thought that they lost everything. However, their abaca farm survived and helped them restore their income, gradually reviving their lives.
I remember my father earning Php 36,000 from our abaca products. It really helped us meet our needs. I was very happy," she proudly shares.
In her spare time, Charice would accompany her mother and father on their abaca farm to help them.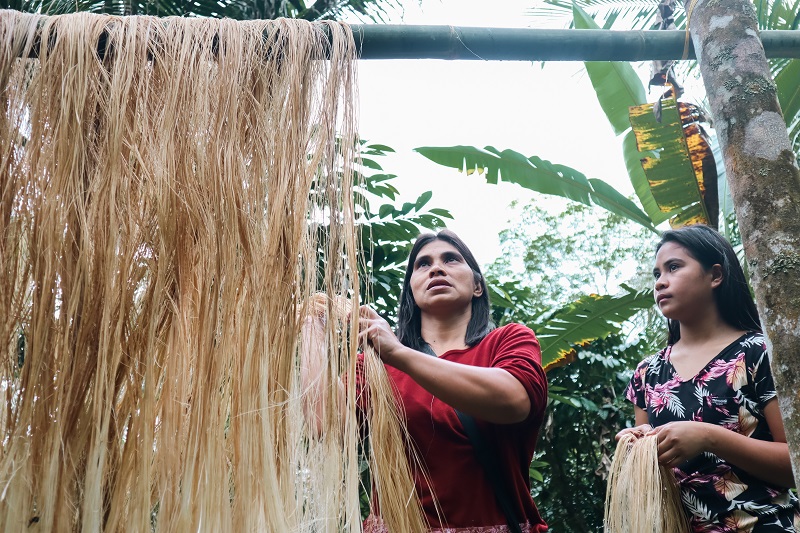 They would wake up as early as five in the morning to visit their farm. Her usual task is to hang the abaca fibers in a makeshift bamboo rack to dry them up.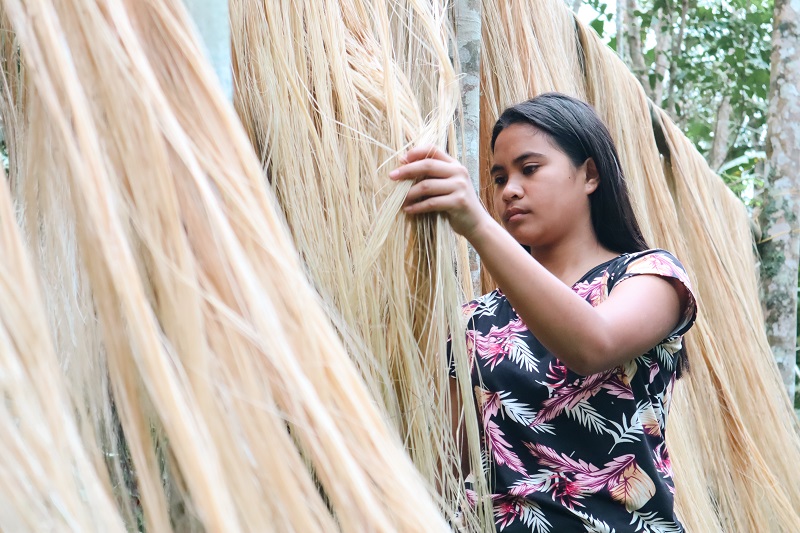 The unfortunate experience she had made her appreciate their farm more. She also realizes the importance of taking care of the environment to avoid disasters and address climate change.
"It is very good if we could plant more trees to save the earth," she says. 
She also emphasizes the numerous benefits of using and patronizing organic products made by the local farmers in her community.
"Our abaca product has many uses. We can create bags, shoes, and even native dresses. These are biodegradable materials. In this way, we can minimize the use of plastic materials that are non-biodegradable."
---
Hope can sprout amid the ruins. You can grow the resilience of children, their families and communities before disasters so they no longer fear nature. You can help families plant abaca trees and create eco-friendly livelihoods so they can fight climate change and disasters.
Together, we can plant 80,000 abaca seedlings to improve the economic and disaster resilience of families.