A Bountiful Harvest - Microfinance in Myanmar
"I am truly grateful to VisionFund Myanmar (VFM) for being with us, especially during these challenging times of the pandemic and the political crisis. VFM trusted us and continued to provide financial services that allowed us small farmers to continue our livelihood," shares Daw Yin Yin Khaing (43), a client of VFM since 2019. 
Daw Yin Yin Khaing and her spouse U Htun Thein (47), together with their three daughters reside in a small village on the outskirt of Yangon. The youngest daughter Hayman Htwe (12) is a sponsored child and dreams of becoming a teacher someday. The family relies on an agriculture business which Yin Yin inherited from her parents. They mainly do paddy farming, but also grow some peas on a small plot and raise livestock such as pigs, ducks, and cows which they sell when there are family emergencies.   
While the family has 19 acres for paddy farming and around 3 acres for peas, they are not able to maximize cultivating the entire farm due to a lack of financial resources to invest in proper and sufficient farm supplies and equipment. They earn around 2 to 3 million MMK in one harvest season and a big percentage of that goes to paying off creditors with high-interest rates. 
During a difficult financial time for her family, she heard about VisionFund from a World Vision volunteer in their village. She attended the orientation session and found the interest rates reasonable. The turnaround between loan application and disbursement was short and quick. She also found it helpful and convenient that she only has to pay interest monthly and pay the principal after six months of the balloon loan. She took out her first loan of 300,000 MMK, paid that off, and then accessed a second loan of 500,000 MMK, followed by a third loan of 700,000 MMK. She invested in farm supplies and equipment; she bought better quality fertilizers and hired a plowing and harvesting machine and used the latest loan of 1 million MMK to buy more cows with the hope of increasing the livestock.
The family's income eventually improved and increased to 4 to 5 million MMK per harvest season. They were also able to pay off all their previous debts and are able to support better their children's educational needs. Yin Yin is also glad that they are now in a position to share and give donations to those in need in their community. 
"We encountered challenges with the business these last two years. The lockdowns and travel restrictions affected our distribution, and most farming materials became expensive together with many commodities. I am just glad that we can still access financial services from VisionFund to help us manage during this time of great need. There is mutual trust between VFM and us. VFM believes in us, we return that trust by being responsible clients and paying our loans on time. I also like working with VFM staff because they do not discriminate and treat everyone in our village equally. The staff is so friendly and always ready to help and explain whenever I have questions regarding loan requirements and processes. I am a Christian so it's also nice to be working with a Christian organization," Daw Yin expresses.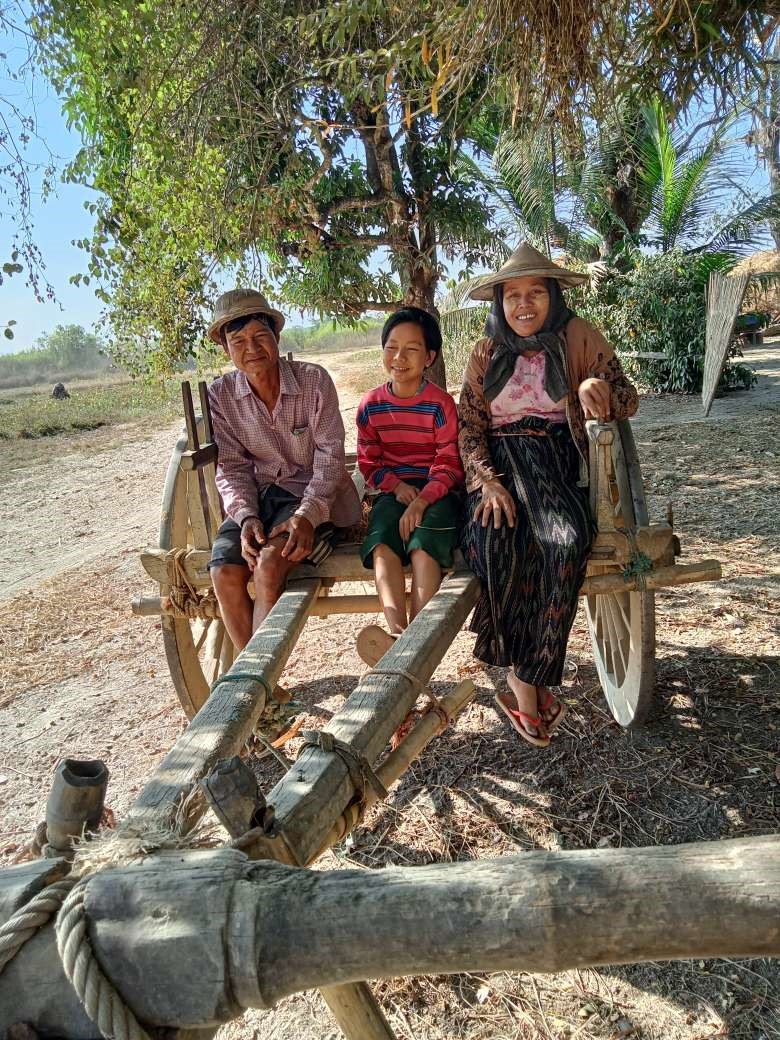 Find out more about Microfinance and how you can help.