Binsa: A Meal Comes with Her Mother Selling Her Body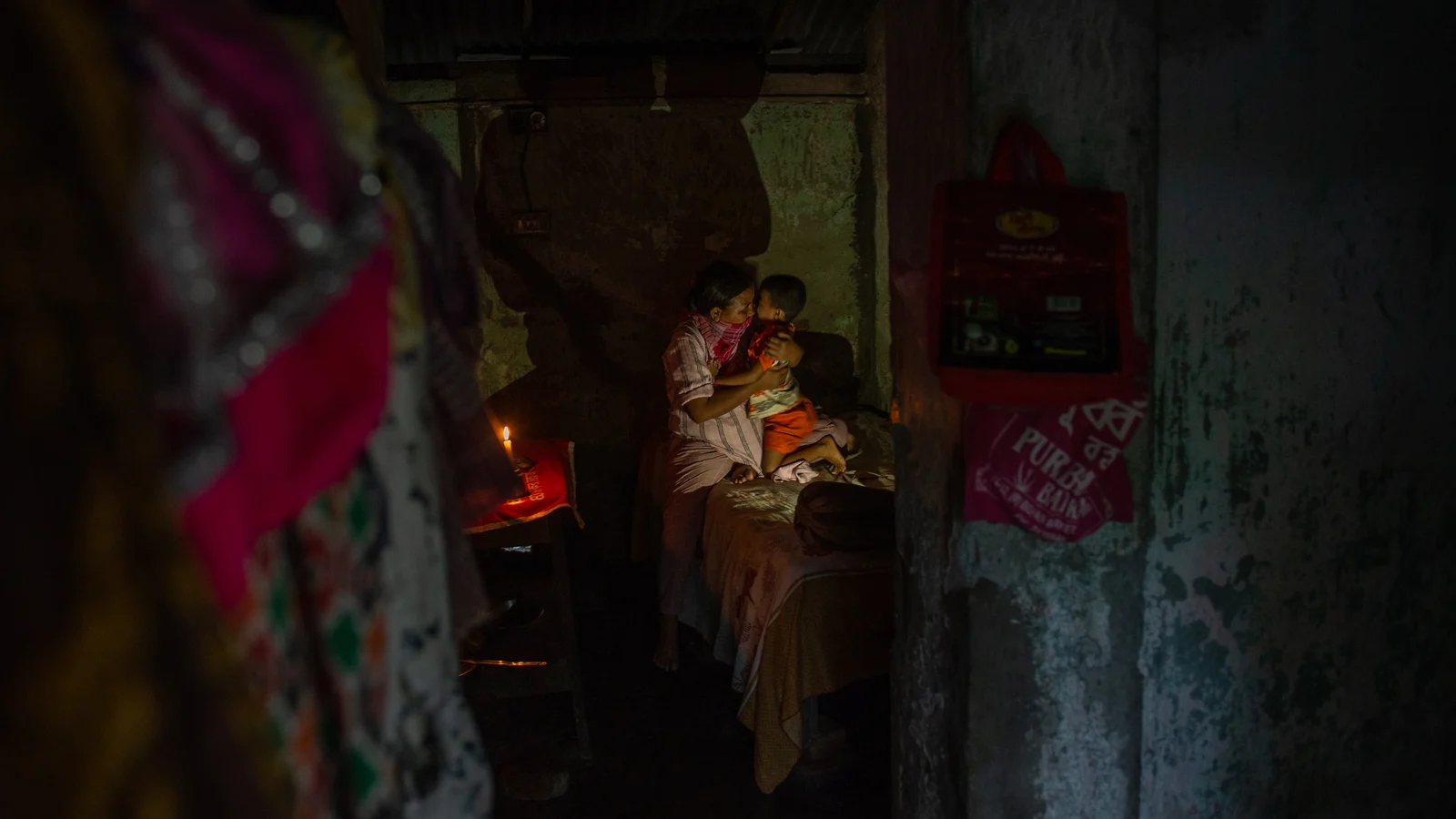 The warm glow from a candle exposes beads of sweat on Binsa's face. The room has no electricity or windows and is dark even though it's the middle of the day. Outside, the temperature is 35 C°. The sultry heat is harsh for her little body, but it's not unfamiliar for the 5-year-old and her mother.
"We get very little sleep," says Binsa's mother, Lakshmi, with a nonchalant shrug at the suffocating heat. She is squatting on the floor as she prepares food. They don't have a separate kitchen, and the makeshift shelf under a table is where they keep most of their food supplies. Most containers are empty though.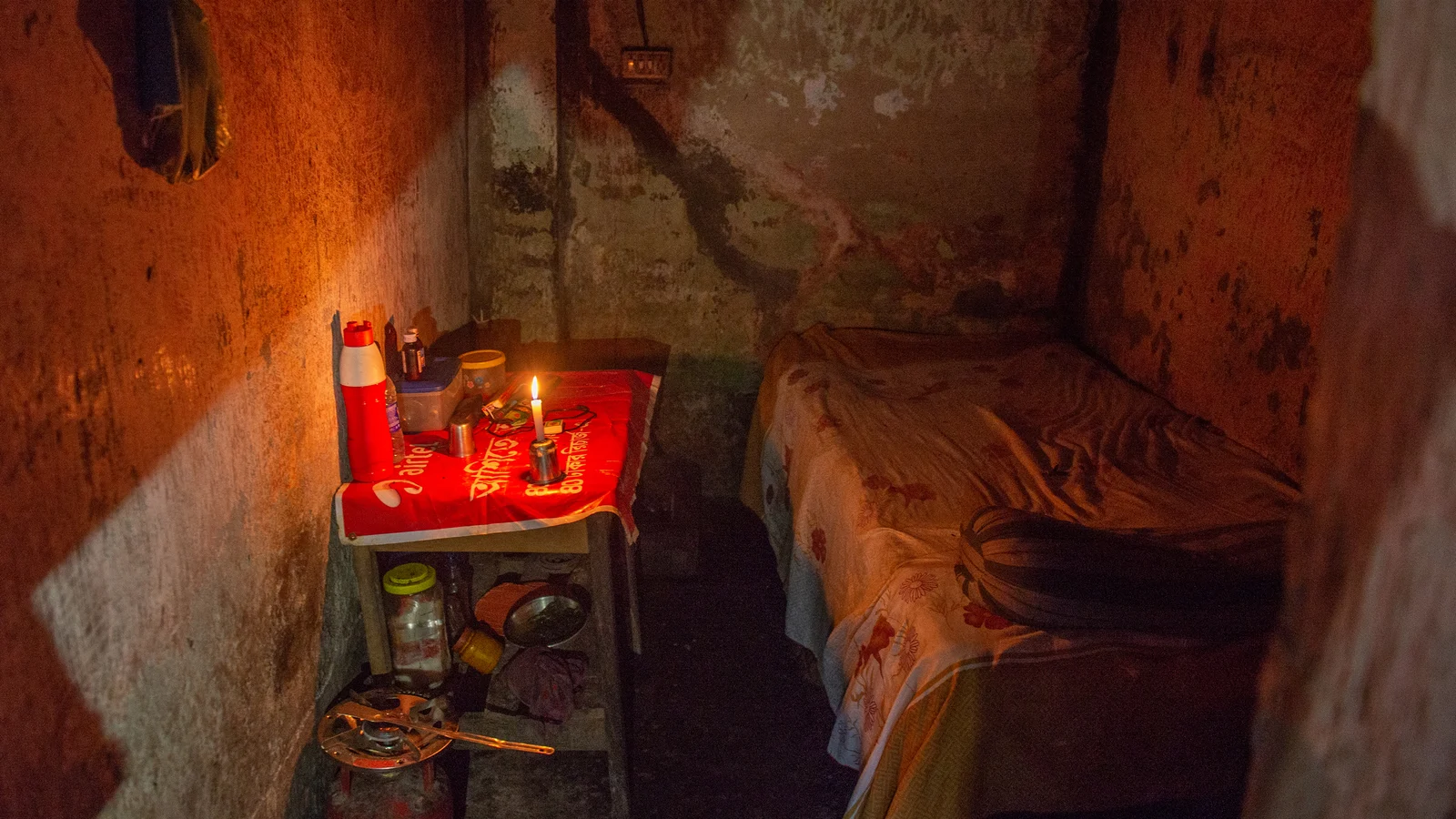 Binsa lives in this one-room house with her mother, Lakshmi. The room has just enough space for a bed and a table. Tuberculosis took her father away, leaving them still grieving the loss.
"We don't have a single photo of him with us. There is one photo of him, and it is with Prem bhaiya (Brother)," says Lakshmi, pointing towards the owner of the brothel where she works as a sex worker.
Binsa follows her mother everywhere except when she is working. She doesn't understand the nature of her mother's job yet. She is a bubbly child with bright, beautiful eyes. She likes to spend time at World Vision India's Child-Friendly Learning and Recreation Centre (CFLRC). Here, she gets to learn, draw pictures with crayons, interact with other children, and enjoy some snacks. This is Binsa's heaven.
"I enjoy learning and the snacks that I get at the centre. I want to attend school," says Binsa. She can write the English alphabet and count up to 10.
Binsa is yet to understand the challenges and discrimination hurled towards children of the red-light area. Lakhsmi foresees this but dreams of a better life for her children. That pursuit had a setback during the two phases of COVID-19 lockdowns in 2020 and 2021. With the lockdown putting restrictions on daily activities, most people employed in the informal sector lost their jobs. Lakshmi struggles to get food on the table.
"Since the lockdown, I have been struggling to earn even Rs.100 a day ($1.82). I had no clients due to the lockdown. I borrowed money to buy food and took credit from the shopkeepers. I could do with one meal a day, but the children have to eat," says Lakshmi. They live from hand to mouth, one meal at a time.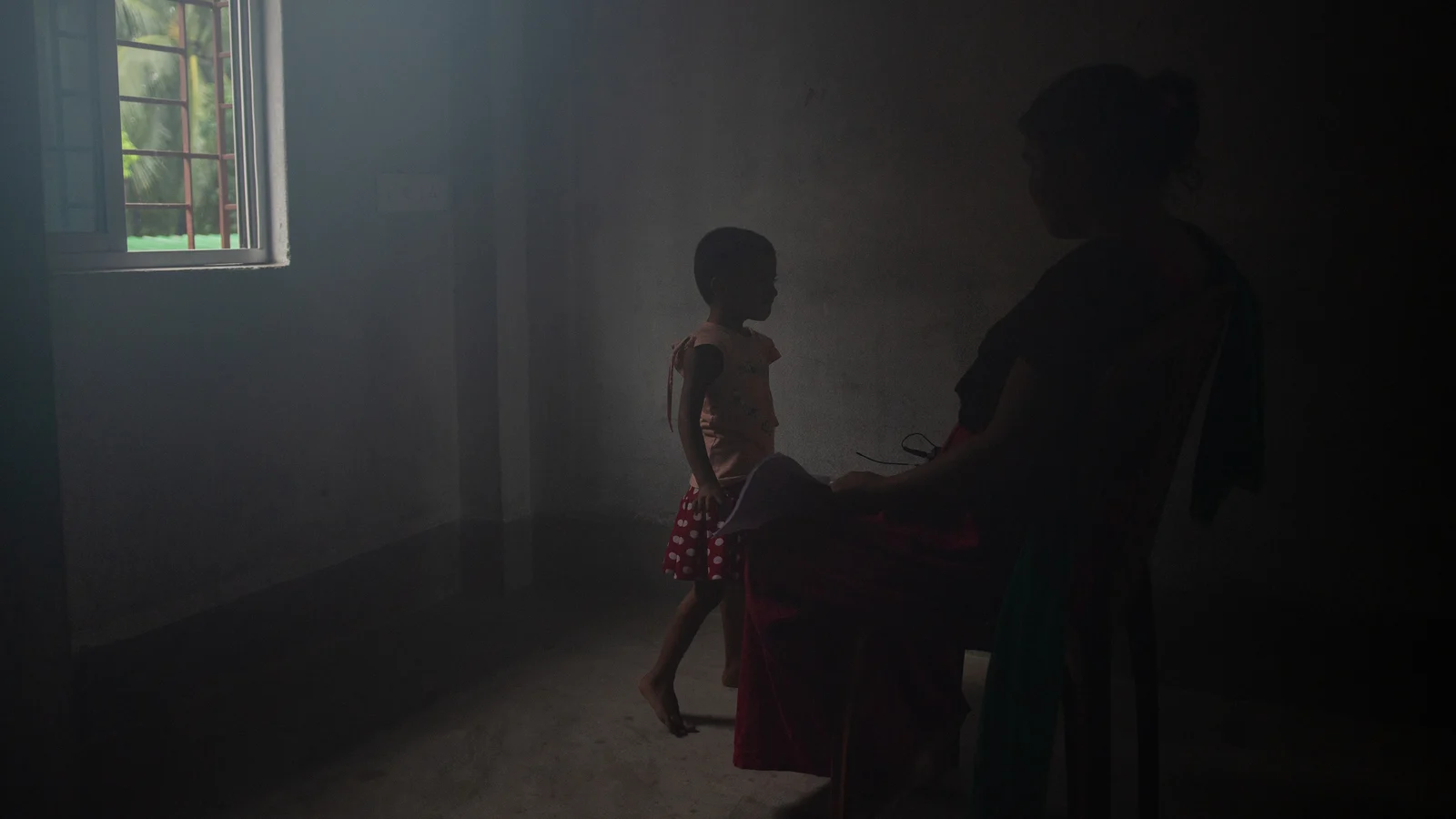 Already debt-ridden from the slow business and her husband's treatment, Lakshmi still has to pay a monthly rent of Rs.1000 ($18.23). She also gives half of her earnings to the brothel owner. "If I earn Rs.200 he gets half of that. It's a 50/50 deal," she says in a matter-of-fact tone.
Lakshmi is grateful to World Vision for the help they received during the two COVID-19 lockdowns. They were one of the beneficiaries of dry rations distribution worth Rs.2200 ($40) provided to 354 families at Siliguri red-light area. This was the fourth relief response World Vision has done since the first lockdown in 2020.
"I'm stuck in the red-light area, and I can't change that. But I want my children to move out from here and have their own life," says Lakshmi. She especially worries about her daughter because she knows how unsafe and vulnerable the area is for girls.
"Binsa had no place to play earlier. When I had customers, I had to send her out on the streets. Now she can stay at the centre, and I feel safer for her," says Lakshmi.
Today, Binsa is one of the youngest to attend the CFLRC. World Vision has three centres in Siliguri red-light area. Since the lockdown, the number of children attending these centres has almost doubled from 240 to 462.
"When mothers are soliciting customers to earn their daily meals, hardly any child has a separate space at home," says Jyoti, a World Vision volunteer at Siliguri red-light area.
"This centre offers them a safe place to play and engage in fun activities and learning. The children eat nutritious food as well. This has been a great help for the community during the lockdown as many children couldn't afford to get decent meals during that time. Sometimes, the whole family shares the food package we provide at the centre," says Jyoti.
---
At 15, Lakshmi was brought to Siliguri by a friend with a false promise of a good job but was sold into sexual slavery. Since then, the Siliguri red-light area has been her home. "World Vision has made a huge difference in our lives. Binsa is fortunate to get all this help," says Lakshmi. She says she sees the transformation in the community since World Vision began working in 2018.
Binsa makes sketches on plain paper and runs to her mother's lap. She lifts the paper for her mother to see. Lakshmi has a smile on her face as she listens to Binsa talk.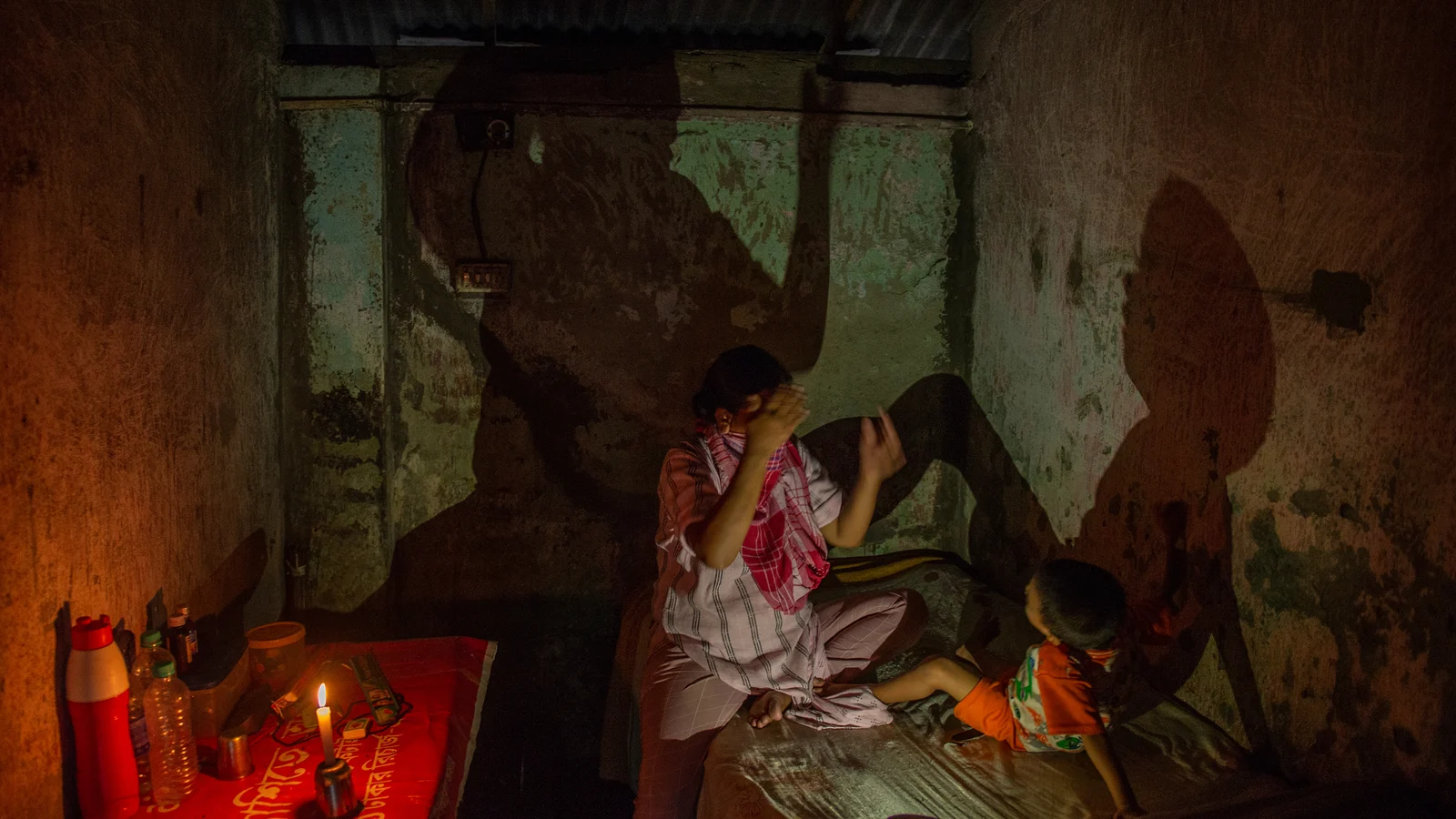 "I want Binsa to have her own life, not this life," says Lakshmi, as her eyes scan the rugged walls. Just like the dimly lit room, her life has been a claustrophobic one.
Binsa is a ray of hope in that sea of darkness. When asked what Binsa wants to be when she grows up, she promptly replies, "Police officer!" Her mother's face lights up with a smile.
Pledge to Children in the Cities Fund and help urban poor children thrive!