Zambia: Meeting Maybin for the very first time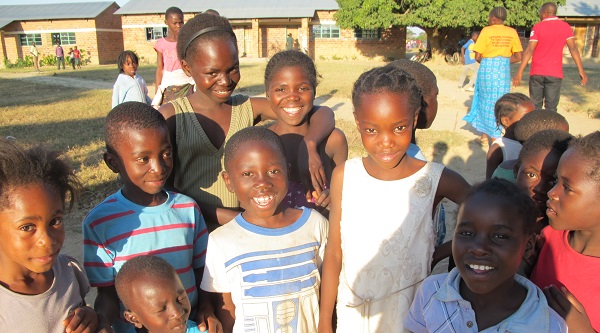 "You can't change the world, but you can change the world for one person" – Katie Davis
It felt that way when I first met Maybin, my sponsored child. Perhaps not so much that I changed his world, but that he changed mine.
Our arrival was welcomed with singing and dancing – Maybin and his extended family were excited to welcome us and showed great hospitality. They even offered us their treasured chickens as a gift, even though eating chicken was a great luxury that they could hardly afford. His parents work as groundnut farmers, and their staple meal is a mixture of groundnuts and pumpkin, it gave them the energy needed to work through the day. It made me wish I could provide the world for them, but at least I knew that I was doing whatever was within my means.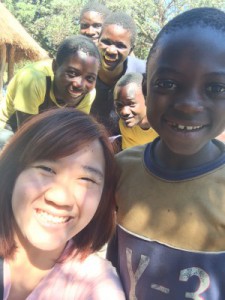 Maybin has these large and innocent eyes that gaze at you with open curiosity. Perhaps it was because he had never seen a foreigner before, it was as if I seemed unreal to him. Nevertheless, it didn't take long for him to warm up to me after a few selfies together! (more pictures below)
He took me around his house compound; a series of mud huts with thatched roofs and showed me the water pump nearby where his family went to draw water. At that point, I was thankful that World Vision had built a pump near his house, so that he wouldn't have to walk for hours just to fetch water. Providing clean water to the community was one of World Vision's priorities in Zambia, as it helps to improve the health of families and prevent potentially deadly diseases such as diarrhea.
We shared stories of our lives and exchanged presents – he gave me a homemade Zambian broom and I gave him a new soccer ball! It was a short visit, but it was enough to make a lasting impression.
We also visited World Vision's community projects, such as a fish farming cooperative where some community members came together and received training on fish farming techniques and pond construction. They sell their bream to the markets and dream of reducing malnutrition through their nutritious catch. The group grew their initial start up from one pond to nine!
There was a youth empowerment programme that paired youths with mentors so that they could be coached in vocational skills. We met an aspiring carpenter and his mentor, and he told us of his dreams to start his own carpentry business.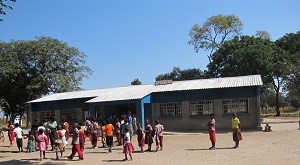 We also visited a primary school that was built with the funds raised by a previous group of trippers to Zambia. That was particularly inspiring and surreal to me. I remembered the pictures and sharing from the group about how the school was a bare shack made of wooden poles and a thatched roof. The students sat on the dusty ground and classes were held in practically open space.
During this visit there was a remarkable change. The principal proudly showed us the new premises – a school made of concrete, with painted walls, tables, chairs and even a television for showing educational videos. Beyond the physical building, it was the joy on the faces of the youths and their desire to keep on learning that inspired me.
"Amukena, the ADP manager, told me about how he wakes up every day looking forward to go to work because he knows that he is making a difference in the lives of the children and community."
Perhaps one of the most impactful parts of the trip for me was meeting the heroes on the ground, the staff of our Musosolokwe Area Development Programme (ADP). They are one of the most passionate teams I've ever met. Amukena, the ADP manager, told me about how he wakes up every day looking forward to go to work because he knows that he is making a difference in the lives of the children and community. We also have staff who live in the community itself, so that they are truly on the ground and know the happenings within the community. Our dear ADP driver told me, "Some things you don't do for money, it's just love for the people and for God. It's easy to see that they love the people they serve.
At the end of the day, I realised that everyone can make a difference. The field staff work hard to meet the needs of the community, in Singapore we do our best to ensure every child in our programme is sponsored, and as a sponsor, we give what we can to better their lives. What matters is that we did it with the same heart – to give these children a full and bright life.  
Written By:
Shu-En Fok World Vision Staff and Child Sponsor