Youth Expedition Project Goes Online! Temasek Polytechnic Says Xin Chao!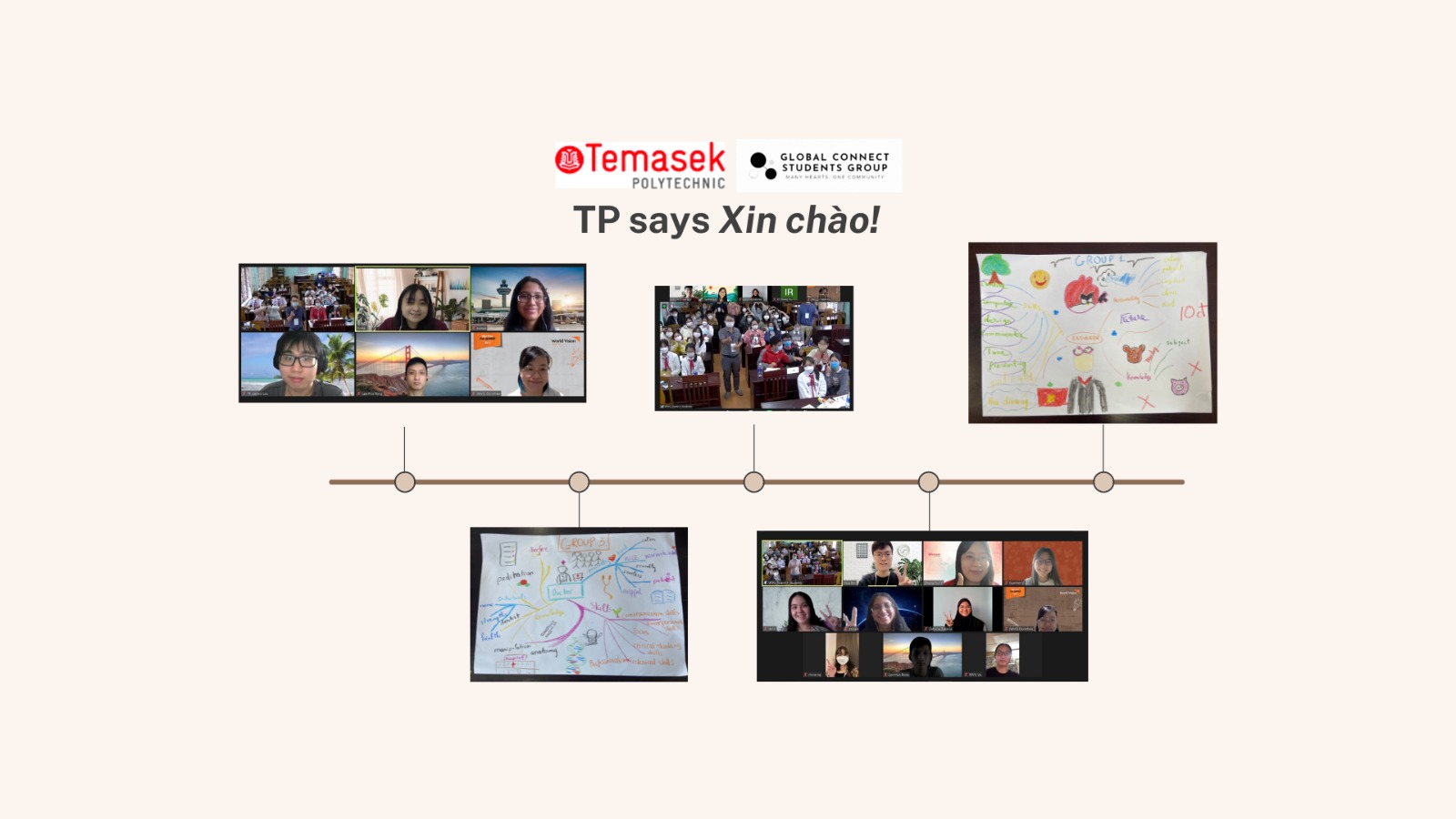 TP says Xin Chao! We are a team of 10 students and 1 lecturer who took part in a Youth Expedition Project Goes Online (YEP-GO) project in March and April 2022. YEP is a Service-Learning program organised by Youth Corps Singapore for youths who are inspired to make a difference. Due to the COVID-19 pandemic, in-person YEP projects were moved online.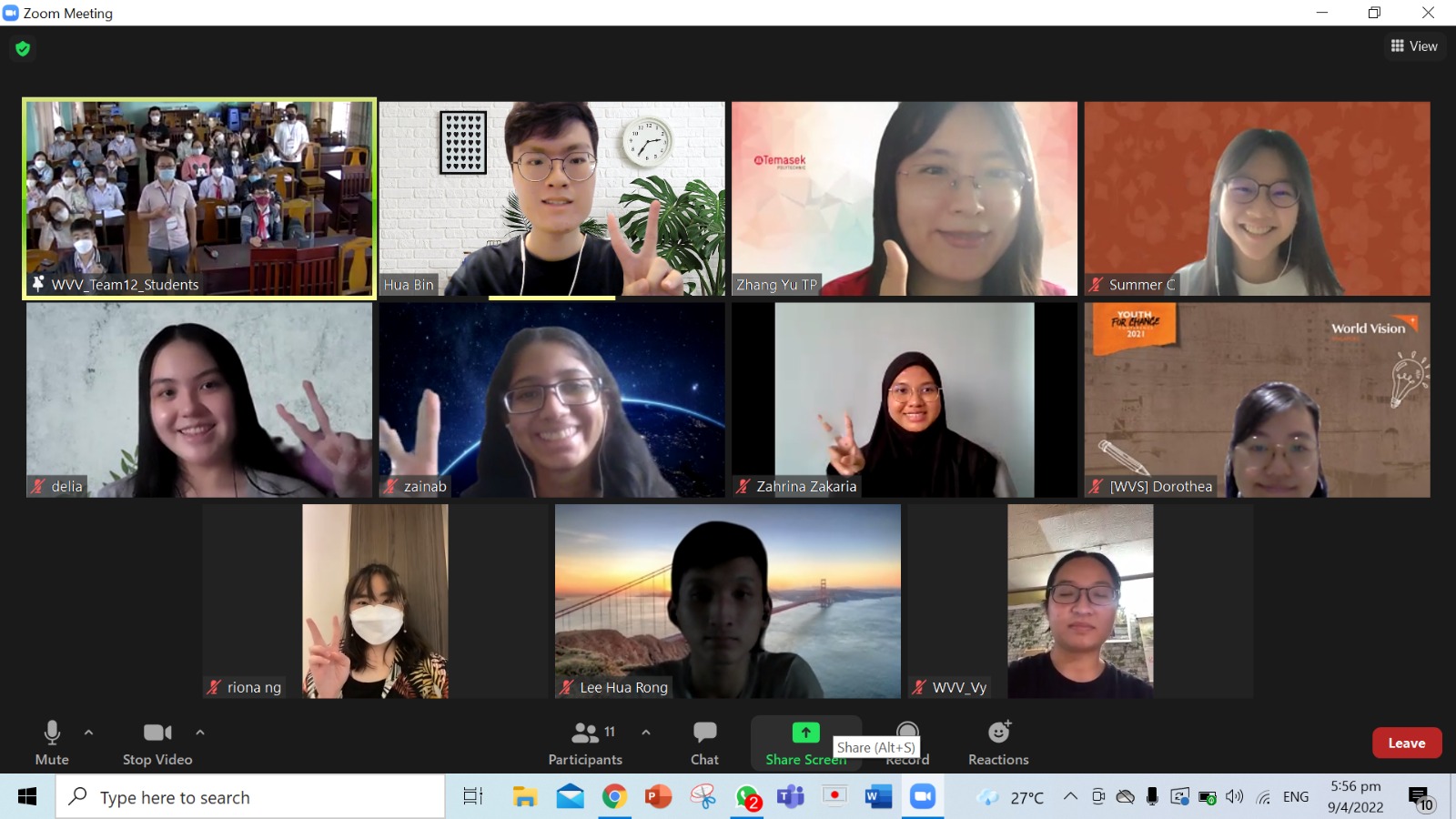 We conducted sessions on English for professional context, cybersecurity, career guidance, and life skills through Zoom over the course of six sessions in two months. 
Our Key Motivations
As a team, we wanted to grab every opportunity we could to volunteer overseas despite the pandemic. The pandemic has impacted many, and have caused children to be unable to attend school. After attending the Youth for Change Conference 2021, we were made aware of the impact the pandemic has had, and wanted to do something about it through our YEP-GO 2022 project.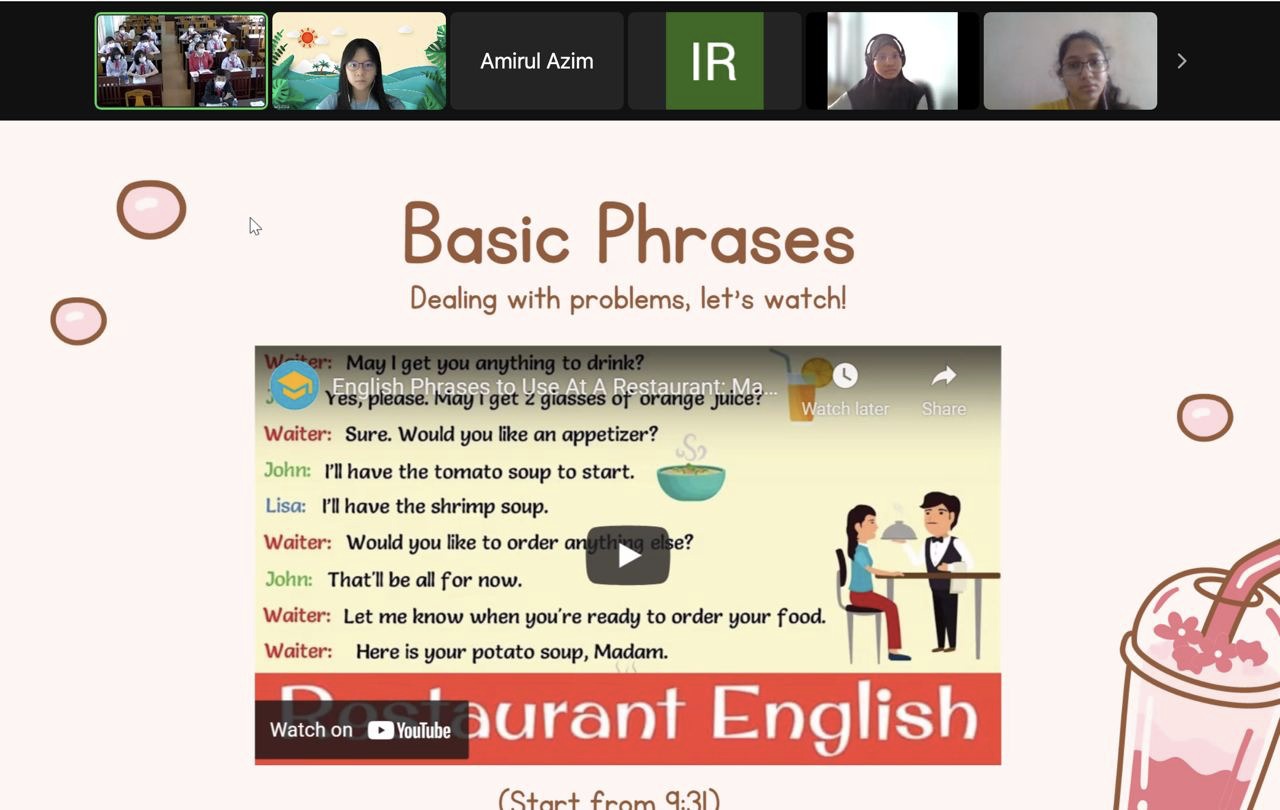 Highlights of the Programs
To keep our programme as engaging as possible, we engaged the students through interactive activities. Some highlights include playing the Simon Says game through zoom, and getting the beneficiaries to design mind maps using adjectives relevant to careers.
The Simon Says game was played with the beneficiaries after teaching them directional and locational words during the English for professional contexts lesson. The beneficiaries had to move around the classroom according to the instructions given in English by our team members, following the location names that volunteers from World Vision Vietnam had placed on the walls. The activity allowed them to have a hands-on example on how to use the words and phrases in a simulated experience.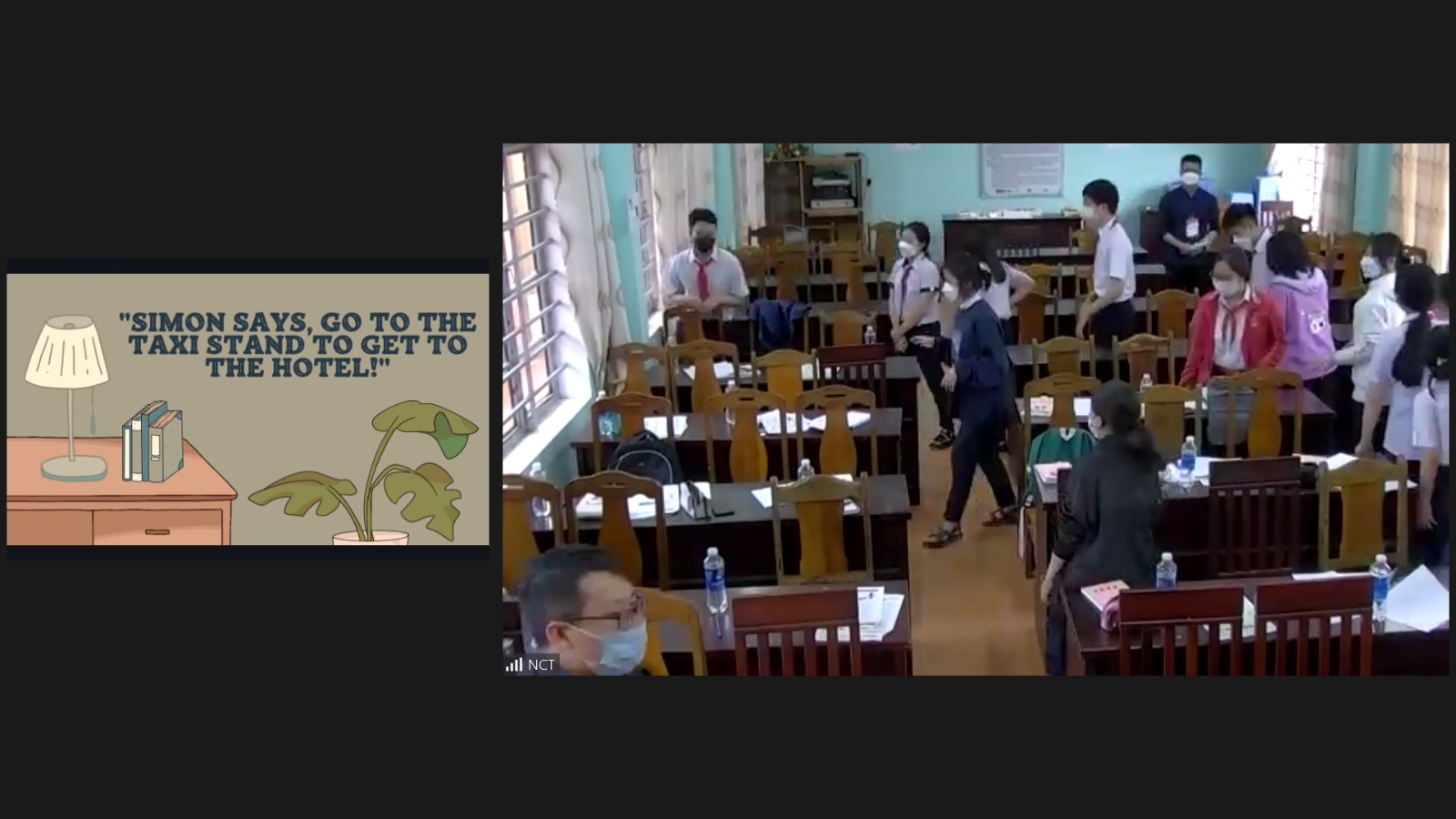 During the career guidance session, the students were provided with colourful markers, sheets of adjectives, and one career choice. They were then split into groups and tasked to brainstorm on the qualities that one must have to do that job well. This allowed them to think about what kind of person is suitable for those careers, and at the same time, practice their English.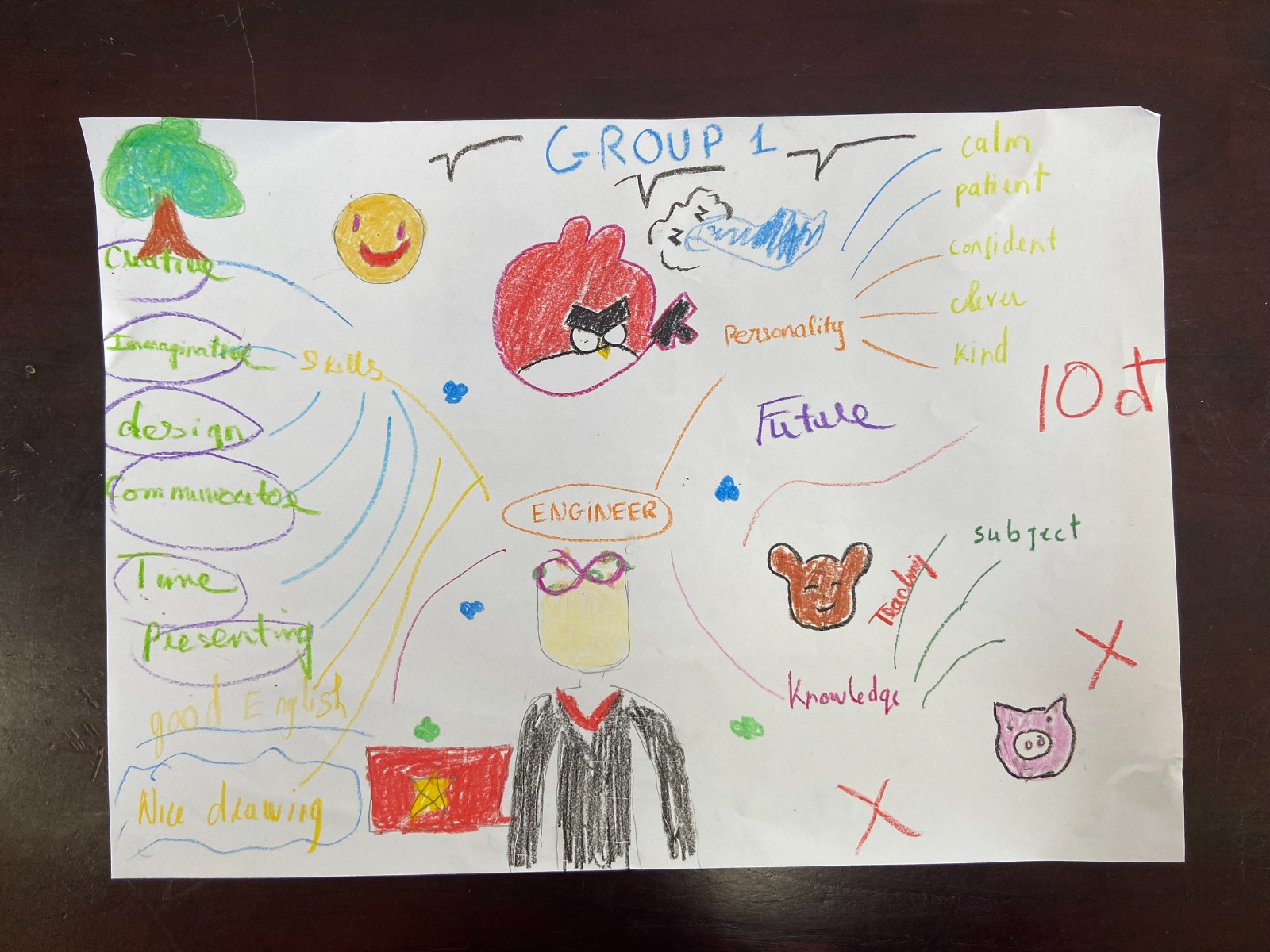 What We Gained From This Experience
What really touched our hearts were the students' willingness and enthusiasm to learn. It was heart-warming to see how enthusiastic they were to learn new topics. The intrinsic motivation that the Vietnamese students showed towards their own education was inspiring and reminded us that being self-driven is the most important part of education.
As our project was held online, it was initially difficult to engage and interact with the beneficiaries. The language barrier made it even more difficult to talk to them, as a translator had to translate everything we said. We thus tried our best to make lessons as simple as possible to reduce miscommunication. We eventually overcame these challenges as time flew and we are glad to say we did it!
Through the course of the project, we had many learning opportunities. Having to helm a whole project, we were able to pick up skills, such as:
Time Management
Communication Skills
Organisational and Planning Skills
With the opportunity to improve our skills, we were able to incorporate them into our daily lives, bringing us more gratification from this project.
Conclusion
We believe all facilitators in our team have learnt very meaningful and important lessons from YEP-GO — one of which being that passion will only take you so far, and it is responsibility and consistency that will take you further to accomplishment. Without the support of our teacher's guidance and the representatives from World Vision, it wouldn't have been possible.
We have all grown as both individuals and leaders, and it is through these challenges and experiences that we were pushed beyond our comfort zone.
Written By:
Summer and Riona, Temasek Polytechnic