Youth Expedition Project Goes Online! Project Boribo

We are a team of 18 students from Singapore Management University that took part in this Youth Expedition Project Goes Online, in collaboration with World Vision from 12 March to 11 June 2022. The beneficiaries that we engaged with were the youths aged 14 to 18 years old from Cambodia Phnom Penh. They are part of World Vision's IMPACT programme, which empowers them to live responsibly and to be advocates for child well-being issues in their community.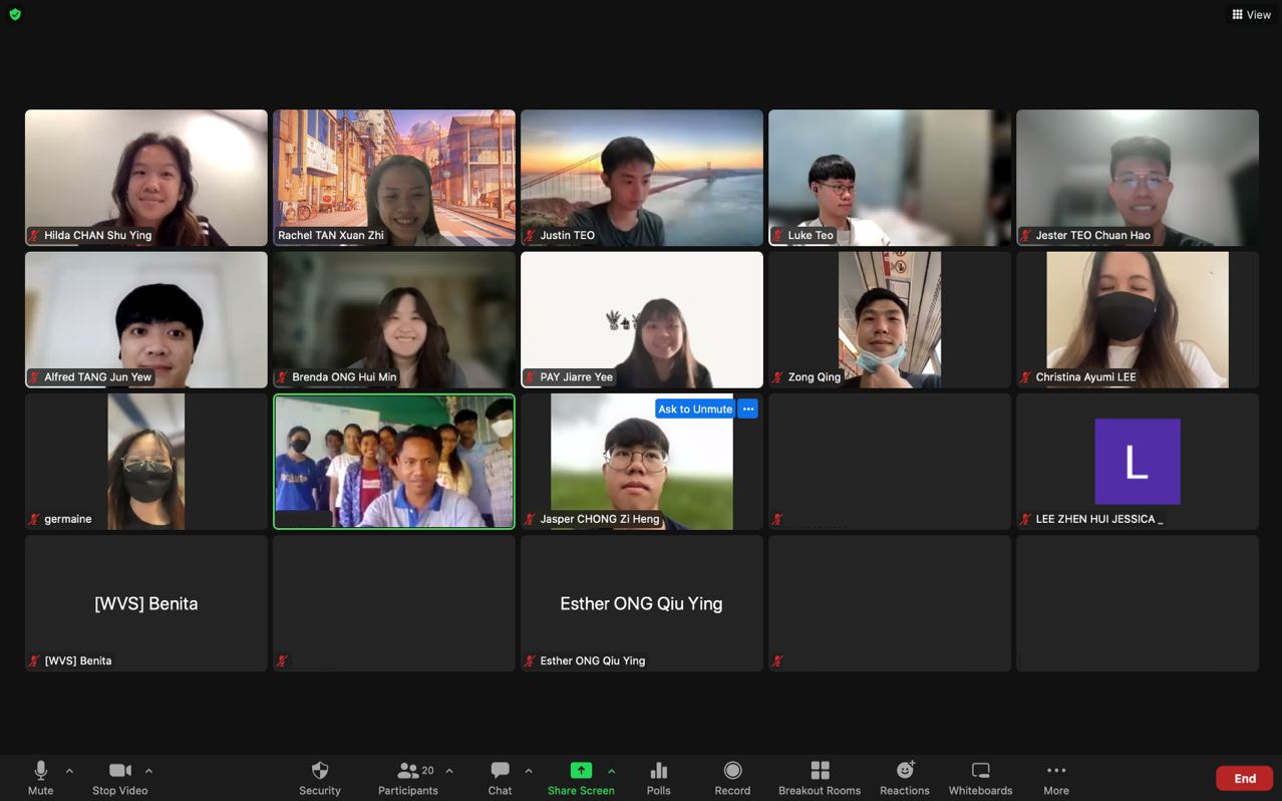 Due to the pandemic, our Youth Expedition Project was held virtually over Zoom. We conducted sessions on English Literacy, Local Advocacy, Leadership skills and Cultural Exchange over the course of the project. The main objective of this project was to equip the beneficiaries with skills that will increase their employability in the future.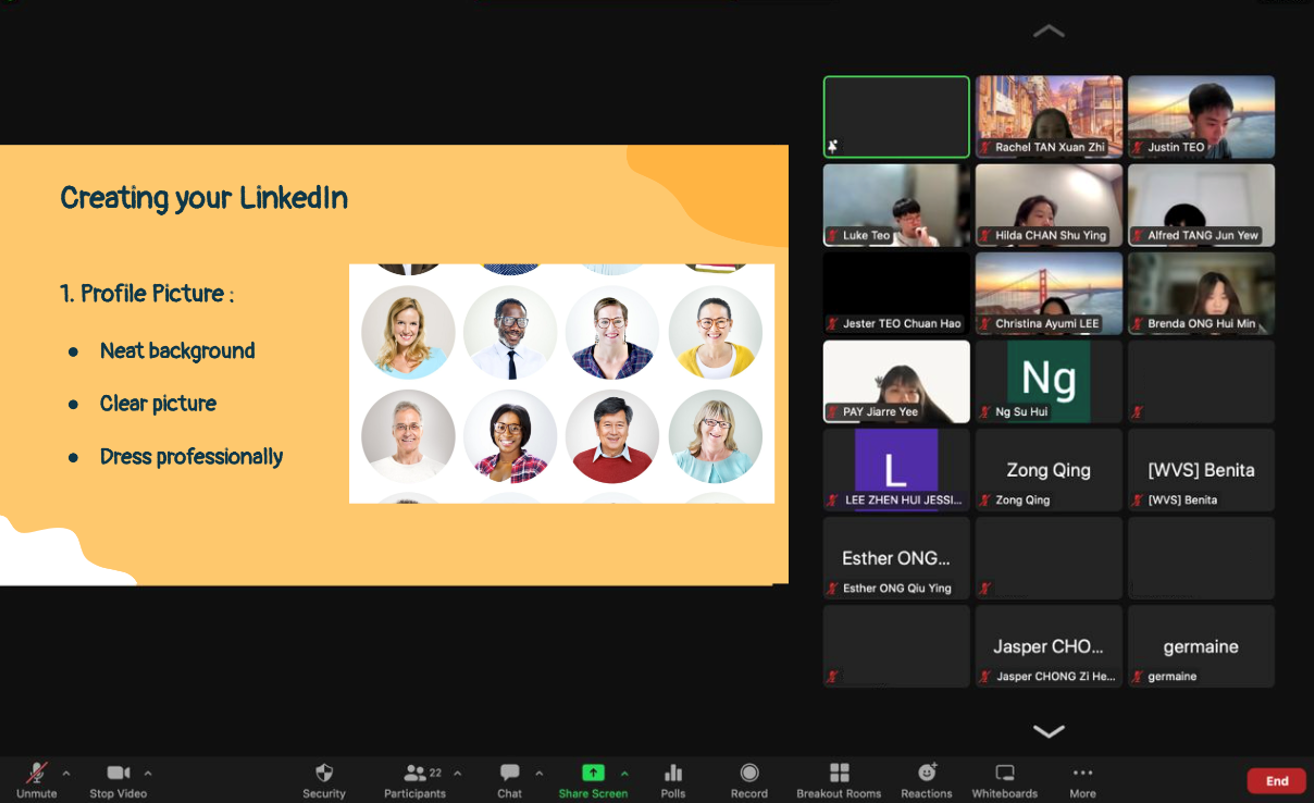 Our key motivation to kickstart this project stems from our strong desire to give back to the community, while hoping to cultivate greater empathy for our overseas beneficiaries. We wanted to take this opportunity to improve their plight through sharing our knowledge and experiences with them. Despite engaging in various community service projects in the past, we have never worked with an overseas beneficiary. It was definitely a good opportunity for us to challenge ourselves and gain greater exposure while further honing our soft skills through this project such as leadership skills, time management, teamwork and active listening. We also had a common vision which was to create a meaningful and enjoyable experience for our beneficiaries and members. We were excited to be able to create this opportunity for our beneficiaries and members to forge strong bonds while developing greater empathy and becoming more appreciative of what we have.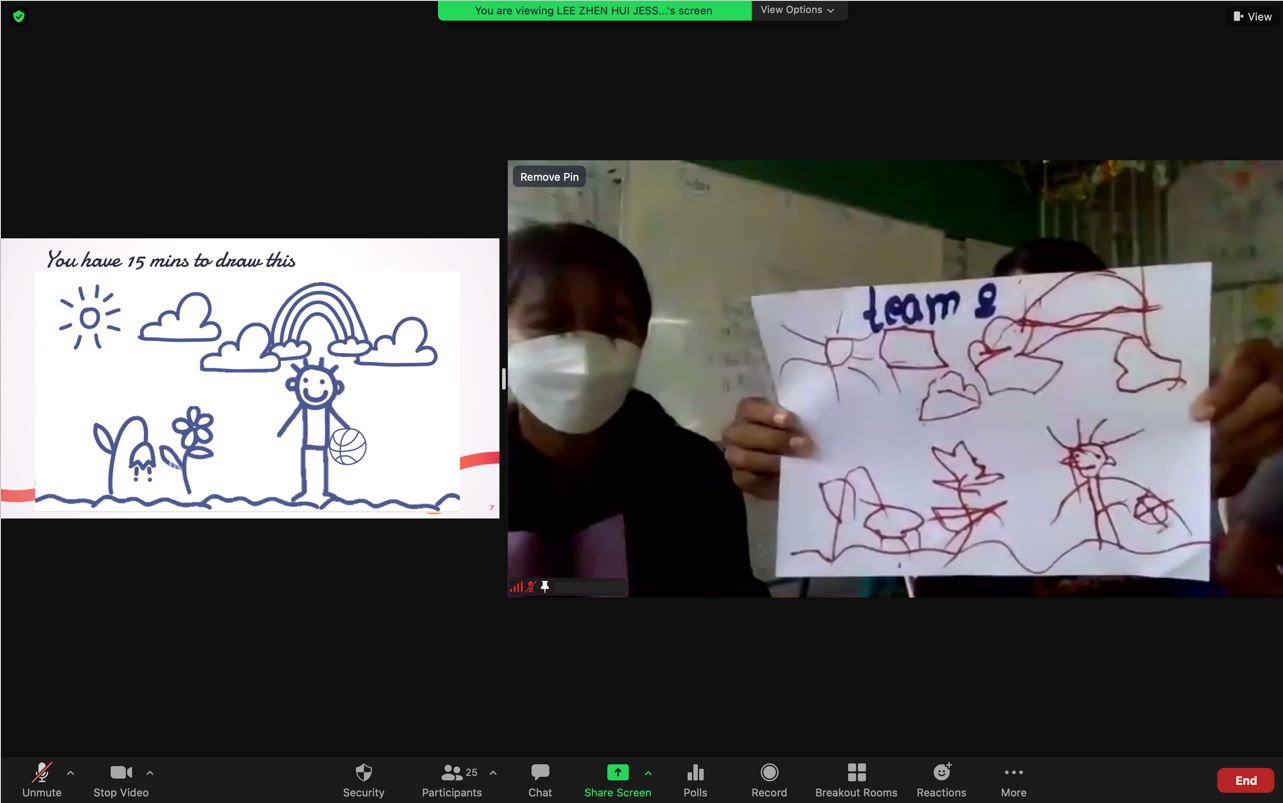 Being able to work with an overseas beneficiary, we had the opportunity to gain a better understanding of their social issues and culture practices. This enabled us to cultivate greater sensitivity towards cultural differences and respect other's perspectives. Furthermore, during our cultural exchange session, one of the beneficiaries shared with us about his education experience which deeply inspired us. Despite his circumstances, he continued to strive for excellence in his studies where he was able to proceed to a higher education level ahead of his peers. This struck us as we realised that as long as we are willing to put in the effort, regardless of our background, our efforts will eventually be rewarded.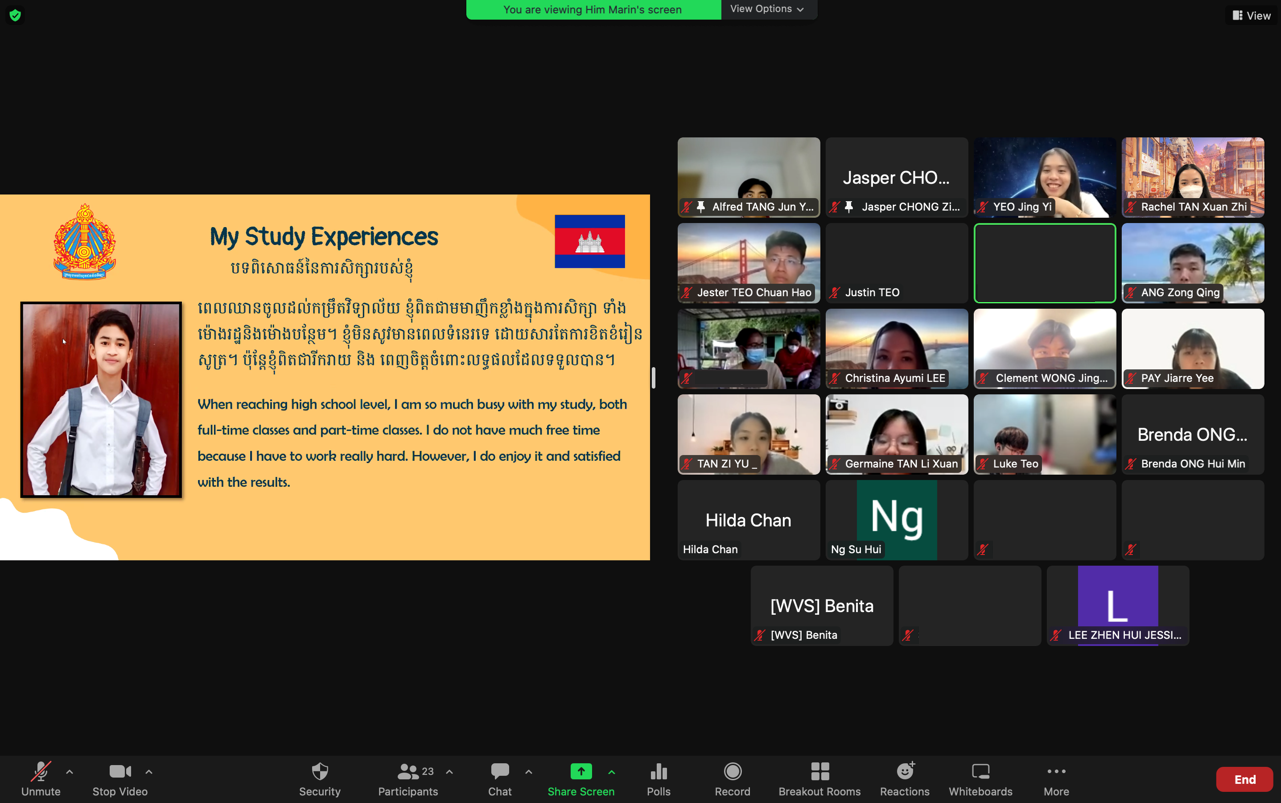 Through this project, we learnt the importance of communication and adaptability. As we had a tight timeline before our project implementation, we organised weekly check-in meetings to ensure that all our team members are clearly aligned on the project objectives and on track with the project timeline and tasks. Furthermore, as we were working with an overseas beneficiary and it was held virtually, it is inevitable that we will face language barriers that may hinder the progress of the sessions. As such, we set the pace of our sessions to ensure that the beneficiaries are able to learn with ease and clarity. However, despite the language barrier, we are grateful that our translator was very patient and helped to translate to the best of his ability, ensuring that the beneficiaries understood and gained new insights.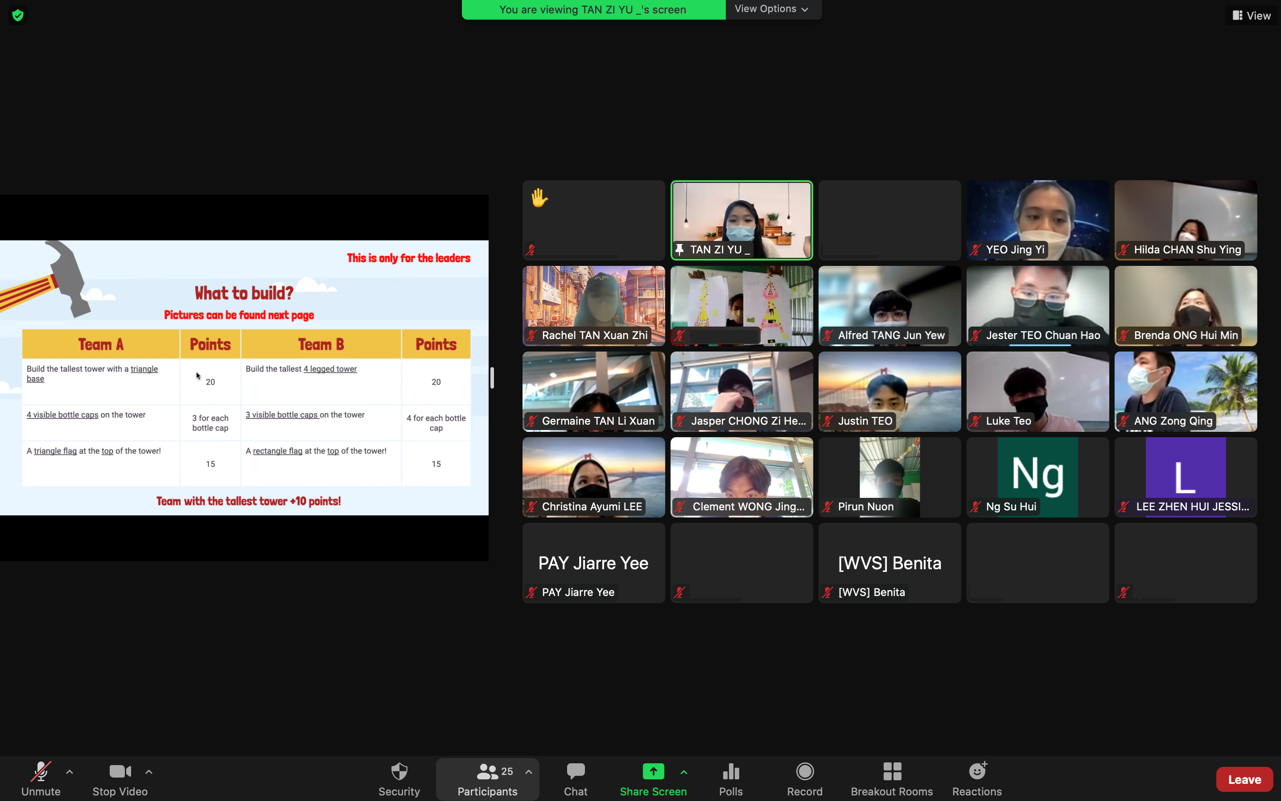 While we did not have the opportunity to conduct this community service project physically, it was definitely an eye opening experience for us as it allowed us to meet people from all walks of life. Their stories really inspire us to do something positive that will impact the lives of these vulnerable youths. To sum up, this experience was insightful and allowed us to gain a deeper understanding and develop greater empathy for our beneficiaries. We are thankful to our beneficiaries, host partner and volunteers for being very understanding and supportive, allowing us to successfully conclude the project.
Join the Youth Expedition Project now to protect the hopes and dreams of these children!
Written By:
Rachel Tan, Yeo Jing Yi, SMU