Youth for Change: Edren, Equipped to Go Further
Philippines has had one of the strictest lockdowns in 2020, dubbed "Enhanced Community Quarantine" (ECQ), to prevent the spread of COVID-19. During the extended quarantine period, much of the public and private transport was not allowed to operate. This left most families with no choice but to either walk or cycle to buy essentials such as food, while other families relied on the government's food relief assistance. 
Youth Leader Edren had suffered from the traumatic loss of his father and grandmother from heart attacks because they had failed to receive immediate and urgent medical care in their home located in the remote area of Pangasinan, north of the Philippines. He noticed that as a result of the lockdown, most of the residents were not able to go to healthcare centers for their health check-ups. Furthermore, this occurred during a heat wave, where the village's heat index was reaching 50oC. Determined to prevent similar incidences from happening as a result of the COVID-19 pandemic, Edren started Go Bike to offer immediate healthcare in his village.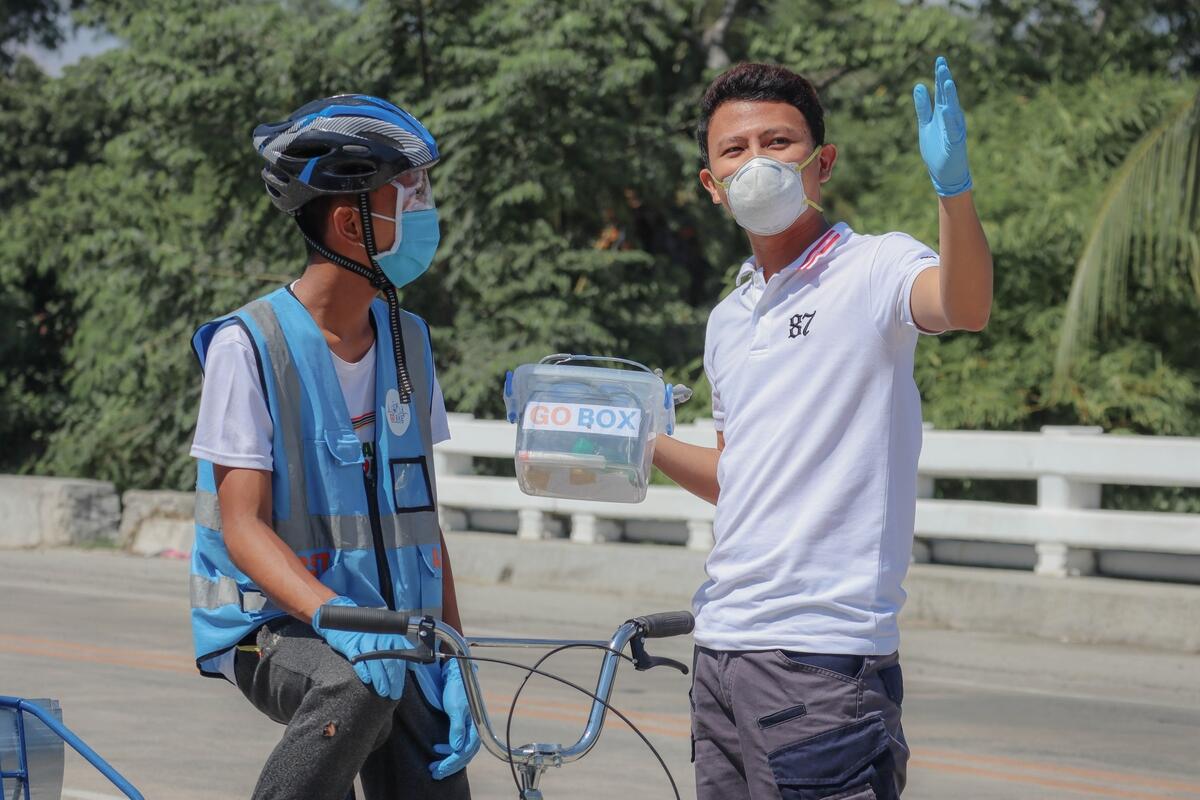 (pictured: Edren giving directions to a Go Biker)
Prior to the pandemic, World Vision Philippines had equipped the young people in Philippines with basic disaster preparedness. Edren and his friends had attended the trainings and firmly believed that keeping track of one's blood pressure was essential to monitoring one's health condition. Therefore, they were determined to train and equip Go Bikers to conduct basic checking and monitoring of villagers' vital signs such as body temperature, blood pressure, pulse, respiration and blood sugar levels. Any villager who wished to check their vital signs only needed to communicate their needs to a Go Biker, who would then cycle to their location to provide immediate assistance. The Go Bikers also conducted bicycle 'fun rides' to promote cycling as a sustainable and eco-friendly mode of transportation with many health benefits. They also saw bikes as a helpful alternative mode of transportation during emergency responses. Through this project, Edren has gone an extra metaphorical and literal mile in supporting his community.
(pictured: a Go Biker takes a blood pressure reading for a local resident.)
The project is not without its challenges. Go Bike is a youth-initiated project that lacks major funding support. They receive fund assistance from the youth council of Umanday village, but are continuing to seek funding opportunities in order to expland their operations to other communities as well. "Actually, we have youth, adolescents and children who wanted to become a Go Biker who are community residents where World Vision works. We wanted to train and accomodate them as well, but we dont have enough resources," Edren acknowledged. "We are thinking of expanding our Go Bike project. We hope to have partnership with other organizations soon," he added.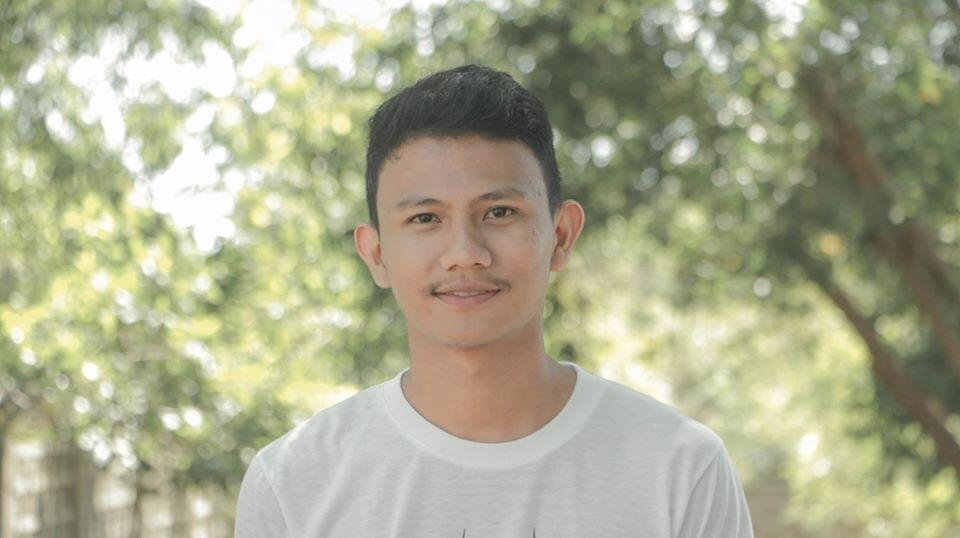 "My message for the youth is... share your God-given gifts. No one will start the progressive change but you. Huwag pangunahan ng takot. Umpisahan mo sa maliit na bagay [Don't let fear deter you. Start in small things]," Edren says. 
To find out more how youth like you can become the changemakers of the world, join us at this year's edition of the Youth For Change Conference! Read more about it here.