Youth For Change: Dola, A Warrior Against Child Marriage
Bangladesh has one of the highest rates of child marriage worldwide. As of 2021, 66% of girls in Bangladesh are married before they turn 18 and 32% are married before they turn 15. In addition, UNICEF has predicted 10 million more child marriages across the next 10 years due to the COVID-19 pandemic. According to initial anecdotal reports, World Vision staff responded to more than double the number of child marriages compared to the same period in 2019. A sizeable number of Bangladeshi migrants working overseas have had to return home as a result of the pandemic. schools have been closed for 18 months as of July 2021 and, coupled with dire financial constraints at home, many parents have given in to child marriage. The COVID-19 pandemic threatens to undo decades of progress made in the battle against child marriage especially in countries like Bangladesh.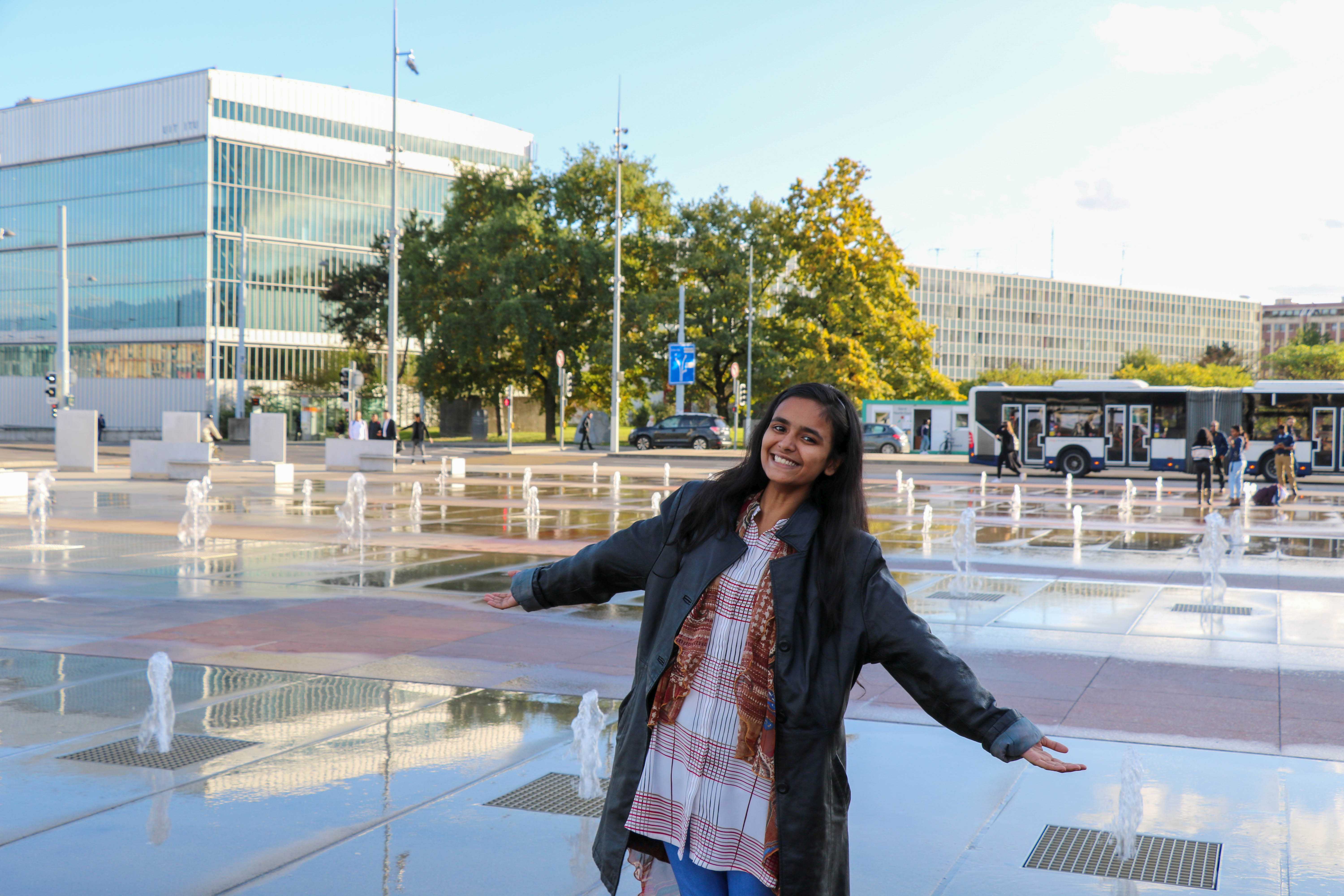 (pictured: Dola outside the United Nations in Geneva)
When World Vision Young Leader Dola was only 12 years old, "matchmakers" in her community tried to persuade her family to marry her off. They believed Dola would make a good wife. At the tender age of 13, Dola's mother was married to a man 8 years older. Soon after, she was pregnant with children and became responsible for managing her entire household. Spurred by her mother's experiences with child marriage, Dola rose to become one of several World Vision Young Leaders, striving to educate parents across the country about the devastating repercussions of child marriage.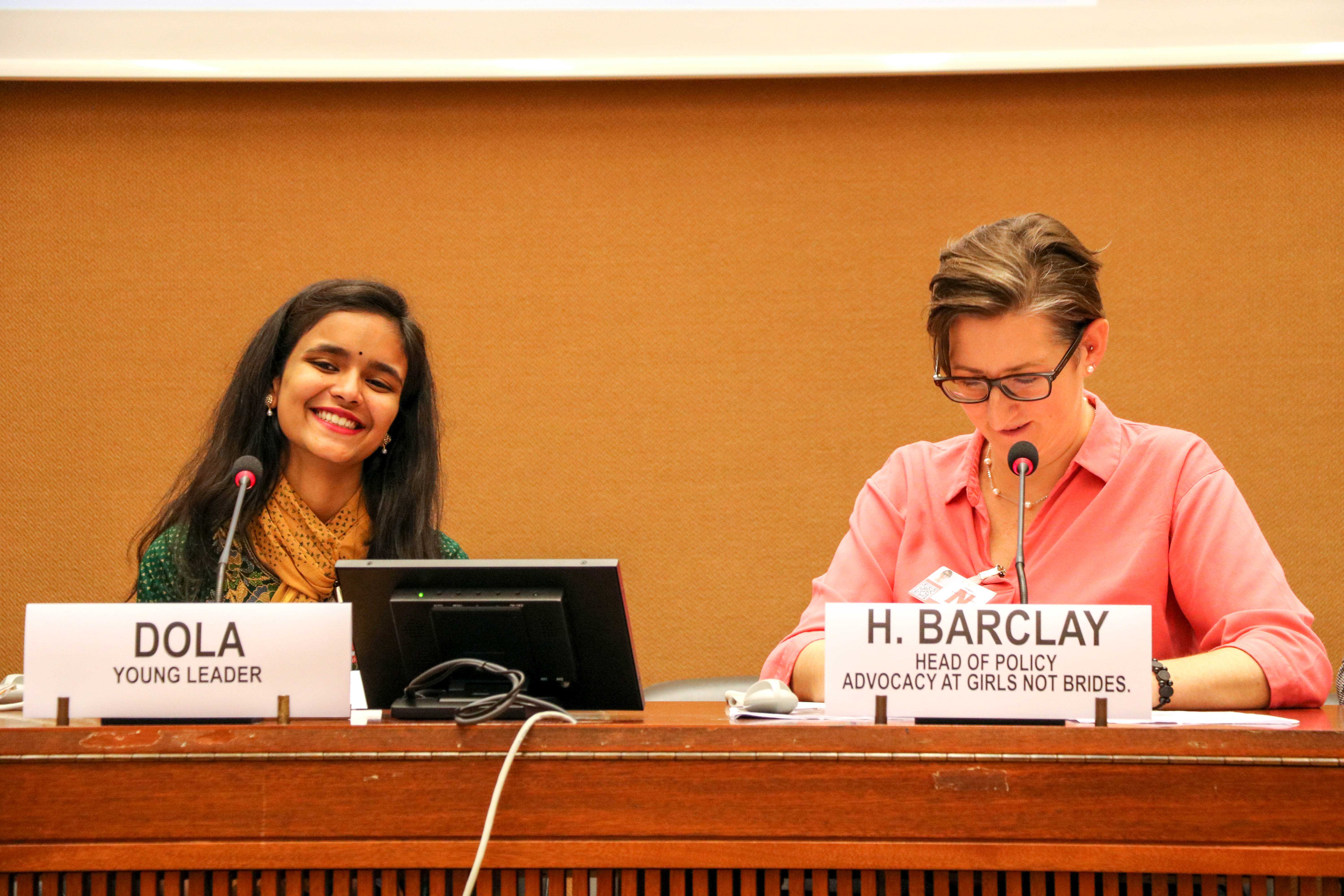 (pictured: Dola speaks at the United Nations in Geneva)
After receiving training from World Vision, Dola has become part of a team of adults and children that advocate for an end to this form of violence against children. Since she was 10 years old, Dola has been a member of the World Vision Child Forums. These young activists have stopped more than 600 child marriages between 2018 to 2019 alone. Dola is now the Secretary of the National Child Forum, consisting of about 88,000 children and youth. She stands up to child marriage by connecting people to the relevant information and resisting it alongside the police. She wants to empower girls to fight against child marriage. Last year, she visited the United Nations in Geneva to speak on behalf of girls in her home country and share the success of her work. Dola boldly heralds, "Every child forum leader is a fighter. Child marriage is a war for us and we are warriors. One day we believe we will win it."
To find out more how youth like you can become the changemakers of the world, join us at this year's edition of the Youth For Change Conference! Read more about it here.