Youth For Change Conference 2018
On 18-21 December 2018, over 60 youth from Australia, Cambodia, Indonesia, Myanmar, Nepal, the Philippines, Singapore, South Korea, Sri Lanka, Thailand, and Vietnam came together in Bangkok for the third edition of the annual Youth For Change Conference (YFCC). In line with World Vision's international campaign, 'It Takes A World', which aims to rally all sections of society to be part of the collective effort to end violence against children, the conference paid special attention to why the exploitation and abuse of children have been acknowledged as a global development issue in the Sustainable Development Goals.
Through talks, workshops, and a field visit to an Area Development Programme (ADP) on the border between Thailand and Cambodia, participants learnt about the challenges of confronting child rights violations in both humanitarian and development settings, and how rigorous evidence-based approaches can be implemented to tackle the diverse causes of violence against children. Nicole Pek, 25, from Singapore shares her experience:
It may be startling for us to learn that every day, violent acts are committed against children. These forms of physical, emotional and psychological abuse can, sadly, be permanently detrimental to the health and development of children. Recognising the urgent need to address this grievous problem, World Vision has pledged to act in partnership with governments, communities, as well as children and youth themselves to break the cycles of violence in children's lives, whether they are living in conflict zones, abusive households, or societies that perpetuate unjust labour practices and harmful traditions. Having been an active participant in World Vision's programmes, such as the 30 Hour Famine Camp and Vision Fest, and having been familiar with the organisation's child-centric projects, I was keen to understand more about the 'It Takes A World' campaign and how young people could help with ending violence against children. Attending YFCC was the best opportunity for me to do so.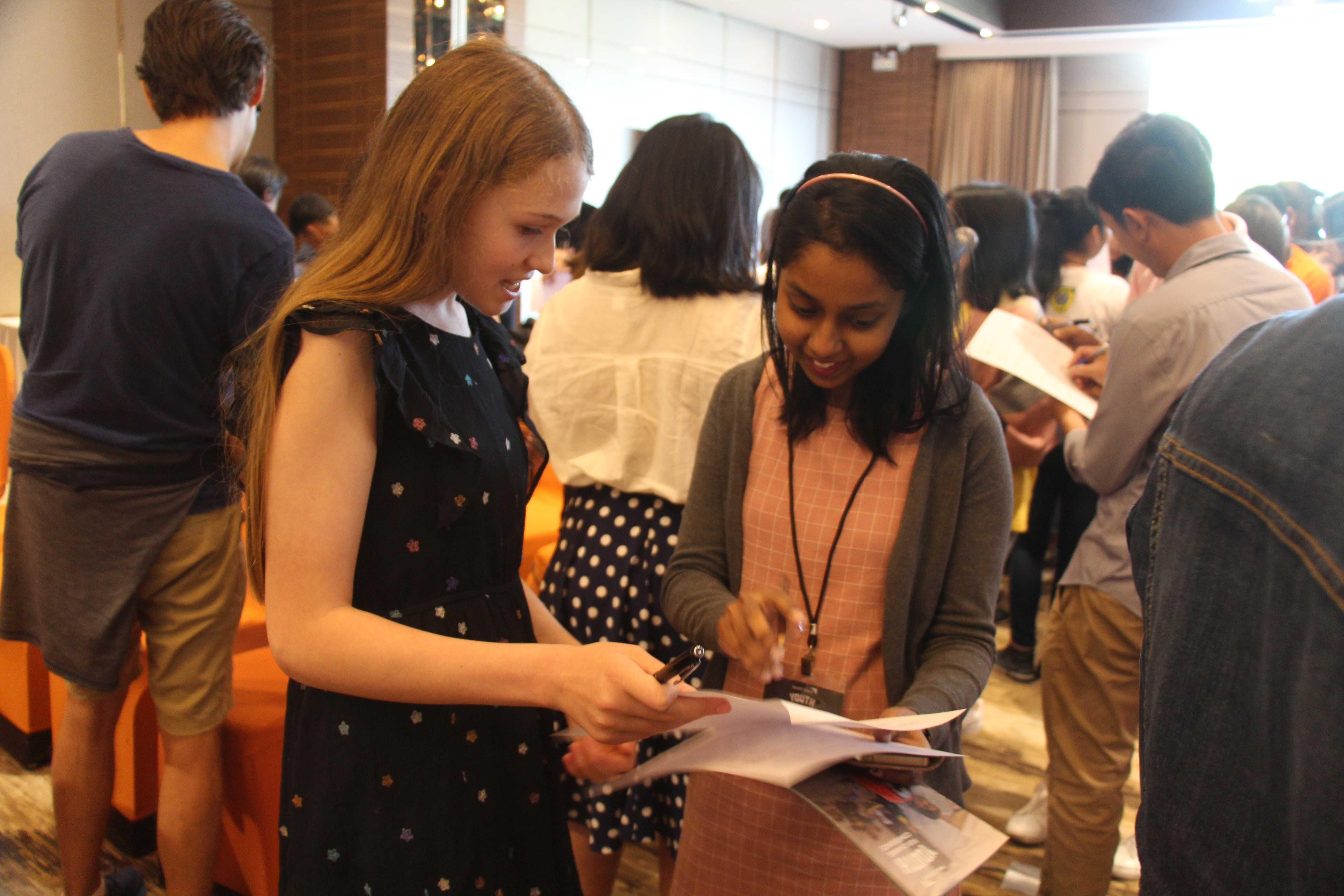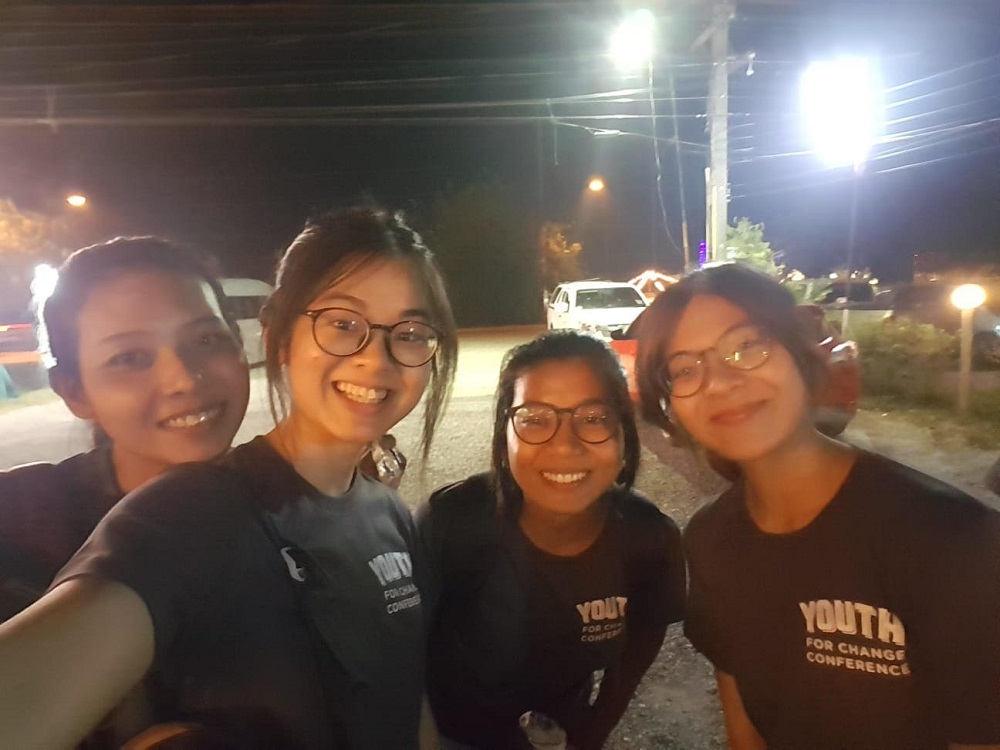 Youth from over 10 countries gathered in Bangkok to learn how they can end violence against children
Over four days, youth leaders from different countries in South Asia and the Asia-Pacific congregated in Bangkok and embarked on a comprehensive learning experience encompassing talks, discussions and workshops covering themes such as 'On the Move: Protecting Children in Forced Displacement', 'The Business(wo)man as Child Protector', 'Sexual Abuse, Child Trafficking and Child Labour in the Asia-Pacific', and 'Violence against Children in the Digital Age'. In particular, the workshops incorporated facilitated brainstorming sessions, during which we were guided through the process of outlining concrete initiatives to tackle violence against children in our own communities. We were also treated to guest lectures delivered by World Vision's child protection specialists. As experts in the field, they were generous in sharing their experiences, and patient in teaching us about the do's and don'ts of programme implementation.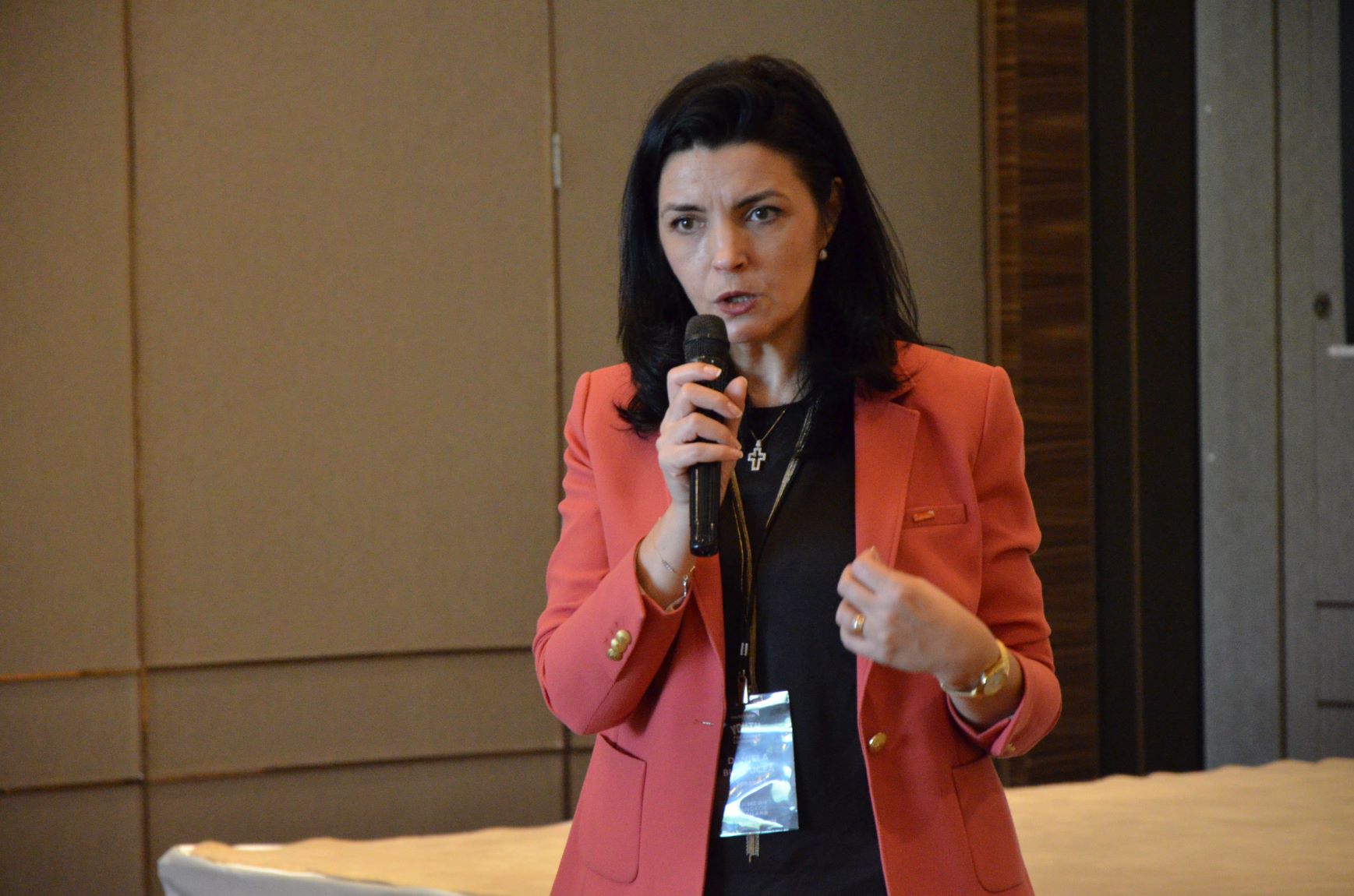 Daniela Buzducea speaking on "A Child's World Today"
One of the key learning points shared by World Vision's Advocacy and External Engagement Lead, Daniela Buzducea, concerned the importance of evidence-gathering. Evidence of abuse against children is necessary to convince and motivate local communities and governments to initiate changes. Local youth in particular should be encouraged to participate in evidence-gathering, as they are resourceful and likely to be perceived as more approachable by those of their peers who have experienced ill-treatment. These youth can, in turn, be inspired with a strong sense of purpose and feel driven to implement initiatives that target the problems they identify.
This was exemplified by a group of local youth leaders whom we had the privilege of meeting during a field visit to a school in Aranyaprathet ADP, which is situated on the Thai-Cambodian border. As a result of World Vision's youth empowerment programmes, these youth leaders had been equipped to identify the risks posed to children and youth in their community as a result of drug abuse, drug-related violence, and drug trafficking across the border. They had also committed to confronting these issues through advocacy efforts to sensitise their peers and families to the dangers of getting caught up in the drug trade.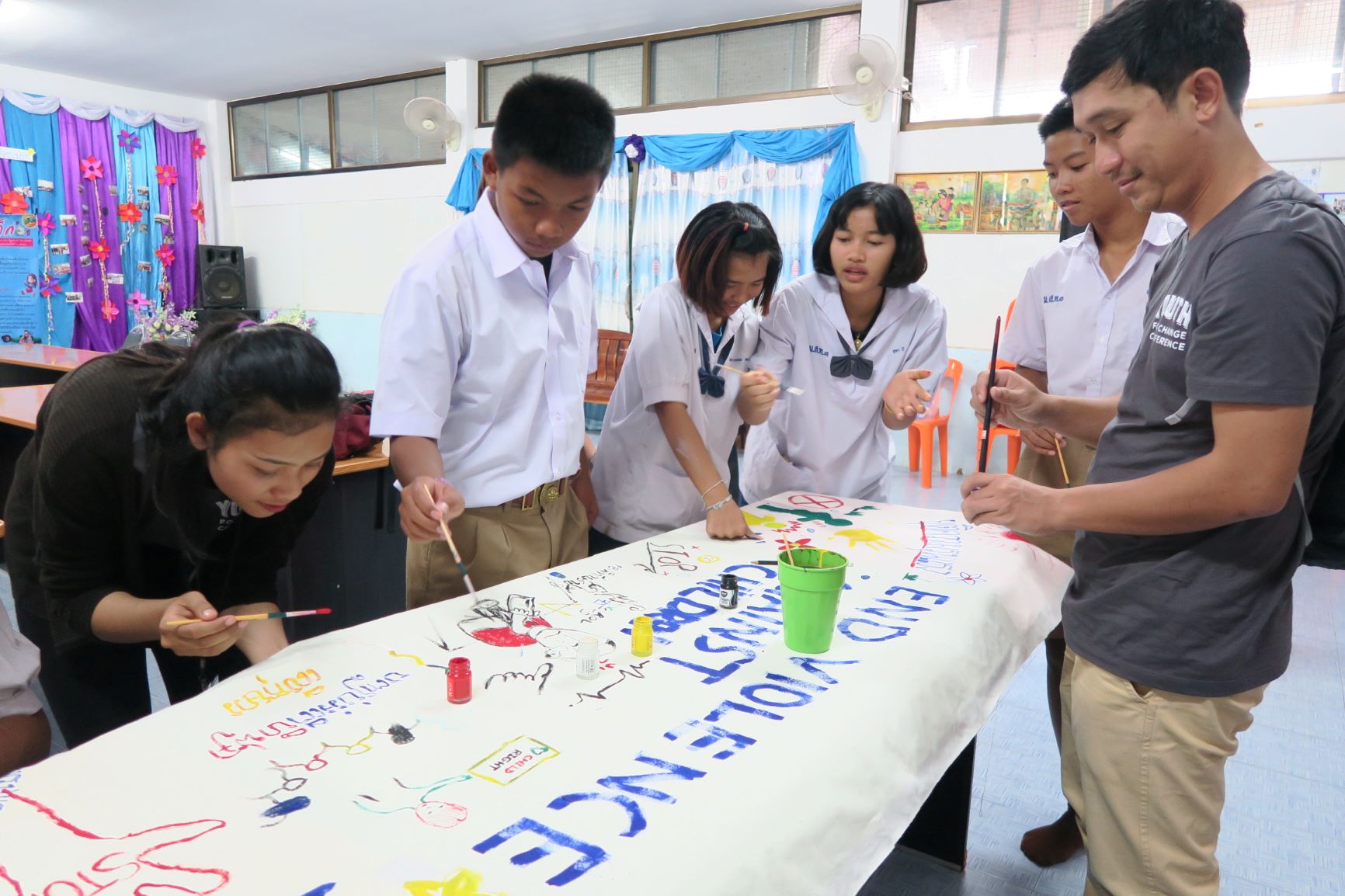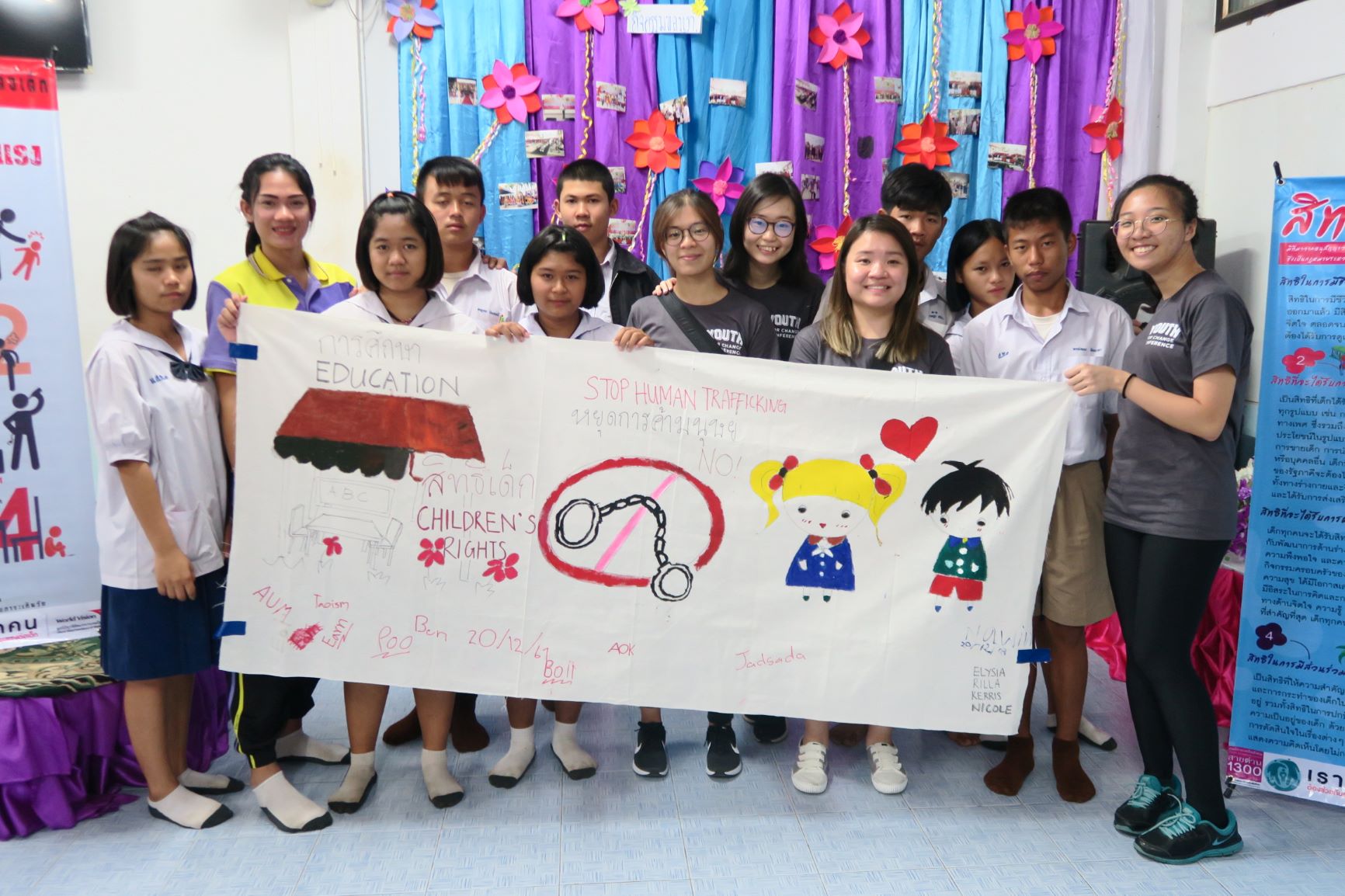 Site visit to Aranyaprathet ADP, near the Thai-Cambodian border
More broadly, the visit to Aranyaprathet ADP allowed us to understand the projects World Vision had carried out to create a safer environment for children living in the area, some of whom had ventured across the border with their families from Cambodia as undocumented migrants. The ADP's field staff continue to work hard to provide these children with access to education, food security, and the resources to grow and develop, regardless of their background or immigration status. Their efforts have been crucial to the protection of children in the border region, who are exceptionally vulnerable to exploitation, abduction and trafficking. Witnessing the success of World Vision's projects in Aranyaprathet ADP gave me even more confidence in the organisation's approach to resolving child protection issues.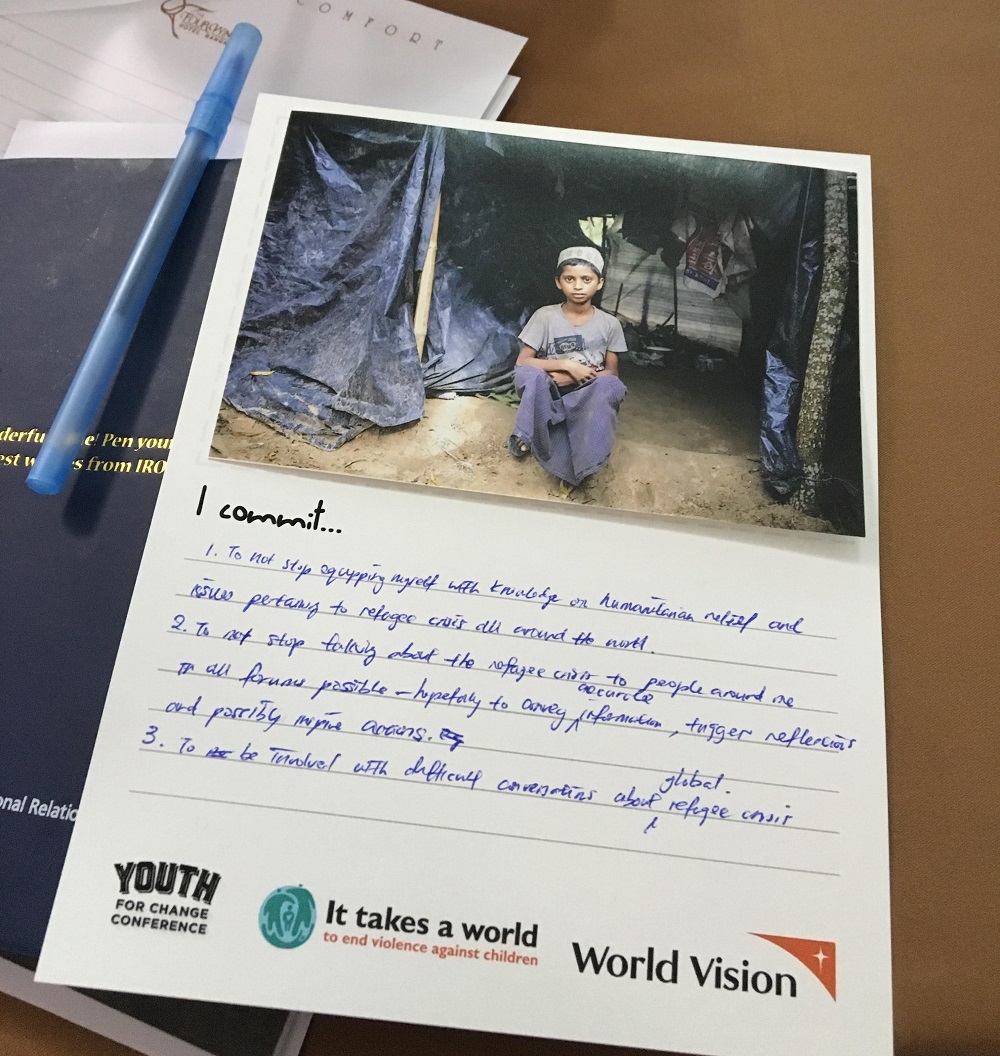 A photo of the personal commitment I wrote at the end of the conference
Towards the end of the conference, we were asked to pen our commitments to the 'It Takes A World' campaign. That was, to me, a particularly memorable segment of YFCC as it signified how we would have to begin the groundwork of applying all that we had learnt from the past four days. It was only when I looked around me to see youth of all backgrounds writing down their commitments alongside me that I truly understood how and why 'It Takes A World' to end violence against children.
While it may seem like a daunting responsibility, protecting children against violence is an unspoken obligation that everyone shares. Building a safer world for children starts with us as individuals. However, I know that I am not alone on this journey. At YFCC, I had the privilege of meeting many passionate and inspiring youth leaders from other countries who had already been actively campaigning for child protection in their own communities. Their fervour for addressing social issues left a deep impression on me, and I hope to be able to harness that same conviction to initiate changes in my home country.
Join us for YFCC 2019! Visit www.worldvision.org.sg/yfcc for more information!