Youth For Change: Asini, A Voice for the Voiceless
Today, there are 650 million child brides worldwide. Global projections of girls married by 2030 have shot up from 100 million to 110 million, because of the COVID-19 outbreak. Child marriage steals a girl's opportunities for a fulfilling childhood and education. Isolated from their family, a child bride's susceptibility to domestic violence is increased. Furthermore, child brides are 3 times more likely to be poor and have a higher chance of remaining poor. Thus, alongside their peers overseas, World Vision UK Youth Advocates stand up for the rights of the most vulnerable children. Speaking out in Parliament, campaigns and round table discussions with ministers, Youth Advocates are empowered to be voices for the voiceless.
22-year-old World Vision UK Youth Advocate Asini is passionate about using her privilege and power to make a difference in the lives of those who were not so fortunate. She first encountered World Vision through an advertisement for young people in the UK to be a part of a focus group on child soldiers for the campaign: "It Takes a World to End Violence Against Children". Excited by the opportunity to represent the voices of children living through difficulty across the world, Asini decided to become a Youth Advocate with World Vision UK. Then aged 19, she said "I would like to help increase awareness for what is going on, in the UK general public and amongst people who can actually help make a difference."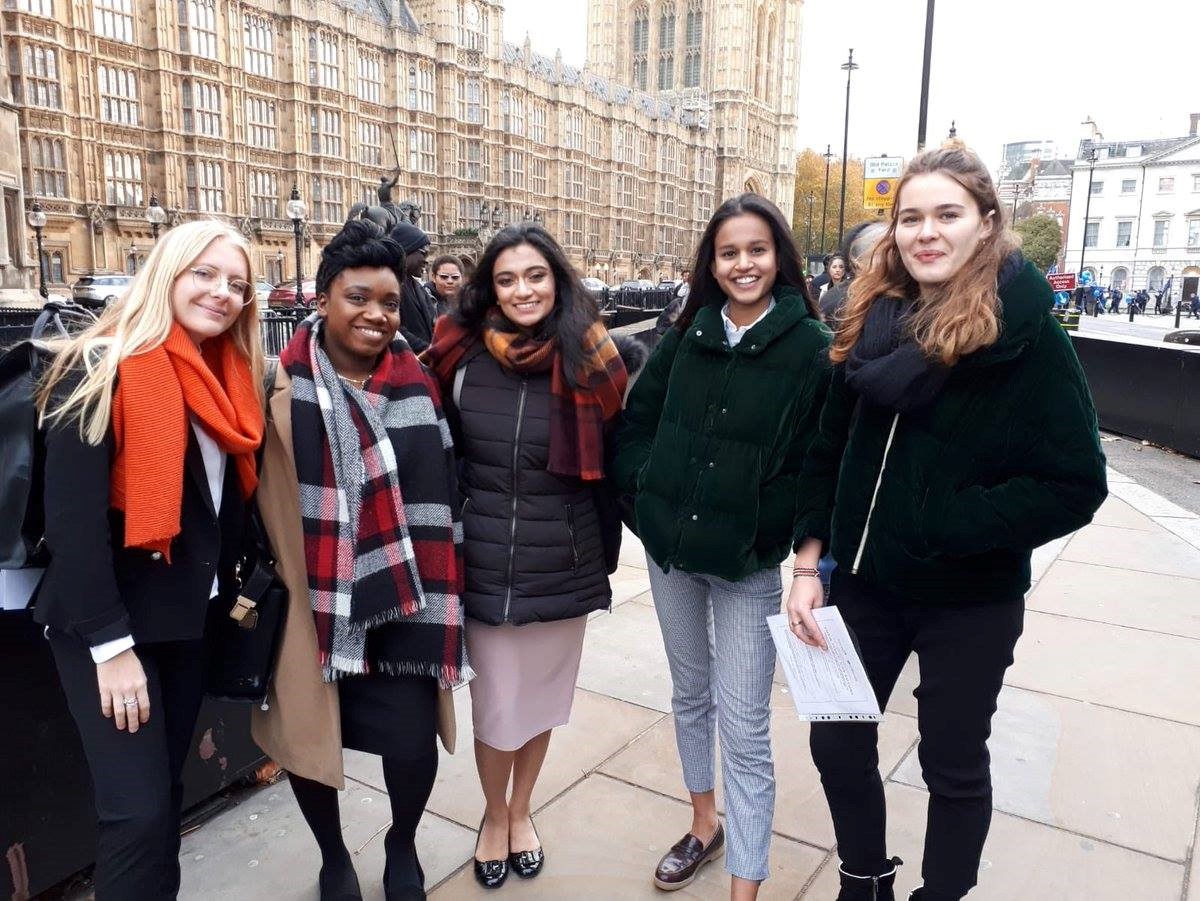 To Asini, child marriage was a particularly poignant issue. She felt that child marriages caused young females to be held back from achieving success not just for themselves, but also for future generations. This was not because of a systemic issue, but because of a decision that could easily be avoided with education. At that time a Surrey University undergraduate, Asini had just joined the public speaking club Toastmasters International and entered her 1st year in industry interning at Microsoft. Thus, when selecting a topic for her 2nd Toastmaster's speech, she immediately thought of child marriage. Later, Asini discovered she could simultaneously raise awareness for the "It Takes A World" campaign by presenting to her Microsoft colleagues about child marriage. Amidst other positive responses, an individual later disclosed to Asini that he was from a country where children were often married. However, he had not understood its disadvantages until her speech.
Asini continues to use her voice to speak out about child marriage not just in her personal sphere, but in Parliament with MPs.
Just like Asini, you too, can use your voice to speak up for those in need. To find out more about becoming an agent of change, join us at the Youth For Change Conference this December! Find out more here.