Youth For Change: Aluel, Resisting Child Marriage and Reclaiming Futures
South Sudan is the youngest country in the world. According to UNESCO, more than 70% of the South Sudanese population above 15 is illiterate, and it has the lowest literacy rate globally at 27%. The effects of more than 6 years of civil war were further compounded by the COVID-19 pandemic. Before the pandemic, UNICEF reported that in South Sudan, 2.2 million children were out of school, a majority of them being girls. The pandemic left an additional 2.1 million children out of school. Furthermore, 65% of women and girls in South Sudan have experienced physical and/or sexual violence in their lifetimes, with gender-based violence rising as a result of COVID-19. UNICEF also reported that child marriage, which affects 51.5% percent of girls in the country, is also on the rise, along with early pregnancy, both of which are causing an increase in school dropout rates.
For 17-year-old Aluel who dreams of being a lawyer, life only became more problematic as a result of the coronavirus. "Even before the pandemic, I faced a lot of pressure from relatives as well as my own family, to forget education and get married. But I stood my ground and continued going to school,", Aluel recounts. At 15, she fell in love with someone her age, thinking it would save her from being married off to a much older man. However during the lockdowns, Aluel got pregnant and the boy denied his responsibility. Upon hearing the news, Aluel's father was enraged by the shame she brought upon the family and was determined for her to get married as soon as the baby was born.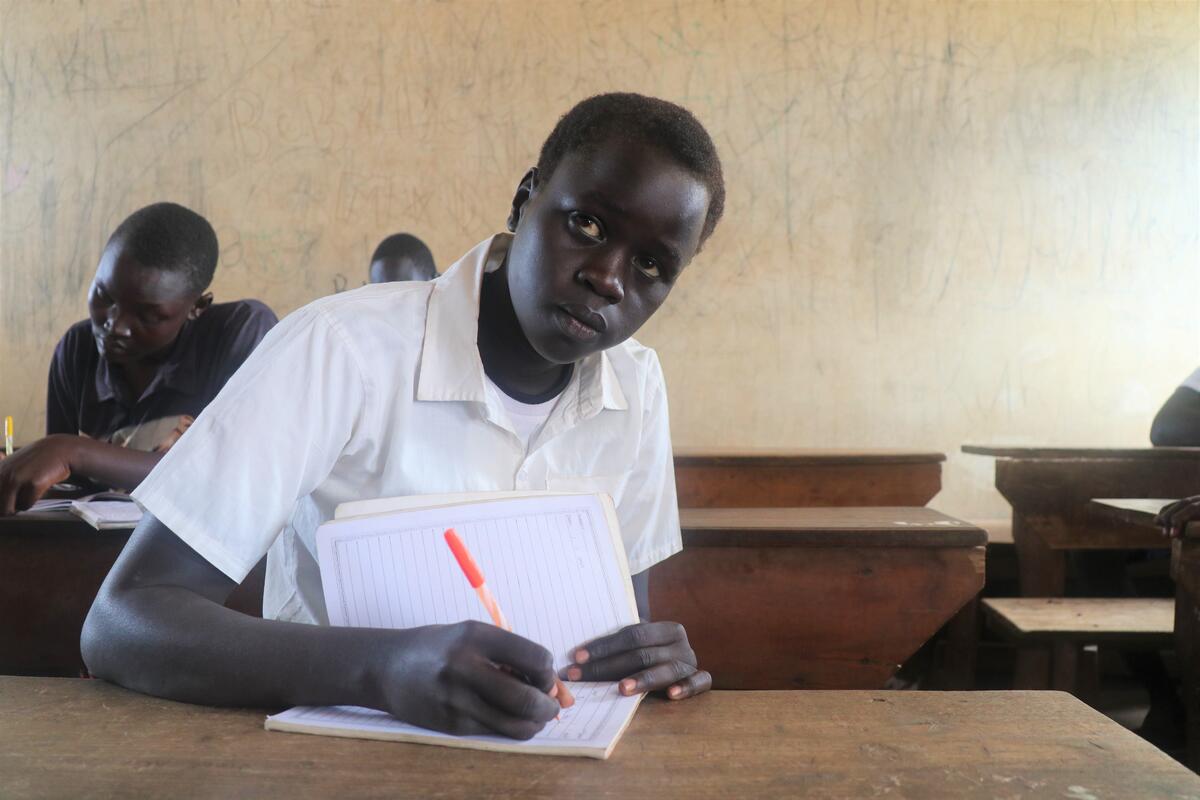 Thankfully, World Vision South Sudan's child protection committee intervened and convinced Aluel's father to send her back to school. Since then, Aluel has become an advocate in her community in the battle for education and against child marriage. Through her own experiences, Aluel believes many of the issues that put the welfare and futures of girls at risk has worsened as a result of COVID-19. She continues to talk to young girls, sharing her story and the importance of education, to inspire them to study well and to envision a better future for themselves. She also uses her personal experience of having to work to earn enough to support her and her baby, to encourage the girls to focus on their studies.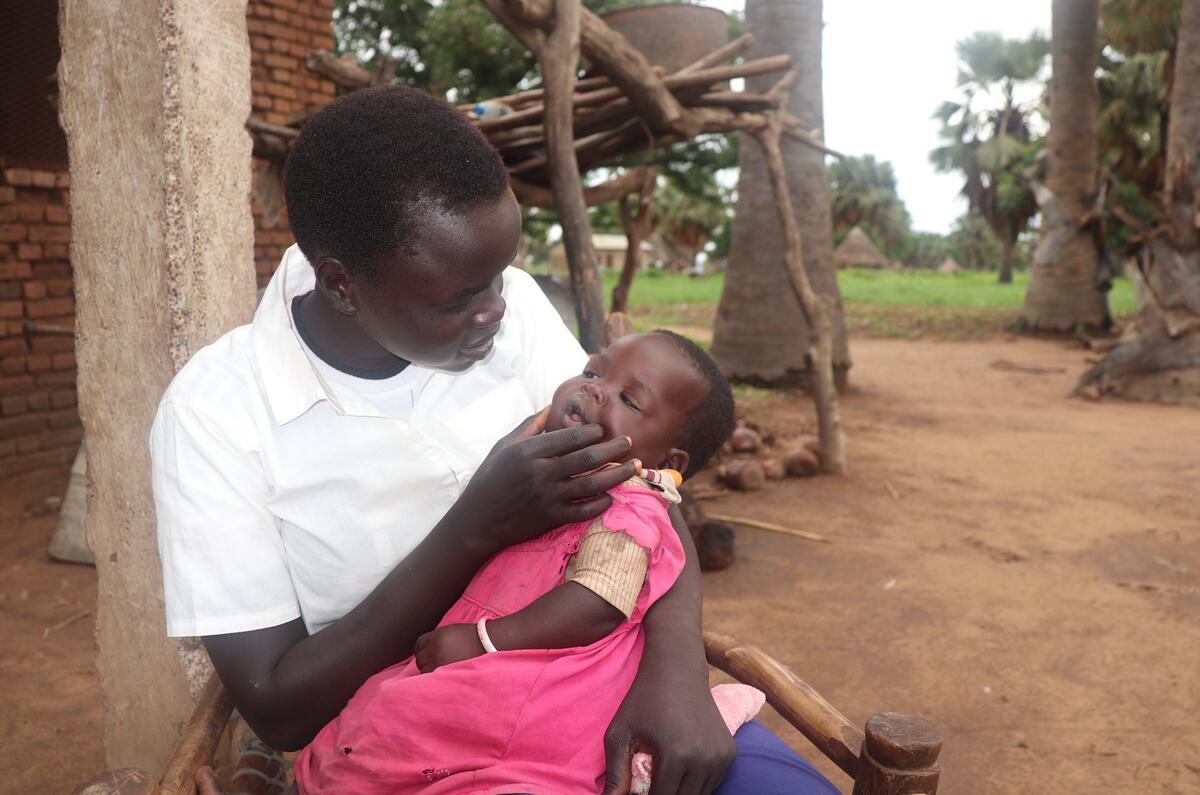 Aluel states, "I continue to appeal that no girl should be left behind.". Although her father refused to support her, Aluel is out to prove that she is capable of supporting herself. By overcoming her challenges, Aluel seeks to encourage young girls to persevere in school for the better futures that await them.
Just like Aluel, you too can use your voice to advocate for a better future of girls around the world. To find out more about becoming an agent of change, join us at the Youth For Change Conference this December! Find out more here.